Hello Everyone and it's great to be back sharing a new layout build.
Parsons Cross Junction is in tribute to my late great father-in-law Harry Parsons.
After many years of renting in Spain and the U.K. and building a few temporary layouts it is a great feeling to be back in my own property and in a position to build a permanent layout that I know will be there for many years to come.
The garage at my property has been completely renovated, sealed, painted and generally looked after, damp, heat and general "Garage" issues should not be a problem.
The lower board is made from 18mm exterior ply and the top board will be 12mm exterior ply with all the necessary bracing and support.
Parsons Cross Junction will be a stunted "L" shape layout on 2 levels using 3/4 radius Helix at each end. DCC. And all the usual mixture of Bachmann, Hornby and Heljan steamers and early diesels.
The layout will consist of a lower fiddle yard with 10 roads for storage and run-through and a top board consisting of mainline station, yard and freight reverse lines.
The overall size of the layout is 540cm x 100cm with the dog leg at one end to accommodate the 2nd helix.
With my previous attempt of a home-made helix being somewhat of a trial, I have decided to go for the excellence of Model Rail Solutions in providing the 2 x Helix this time to ensure reliable running.
Some progress has already been made on the lower boards and I will feature photo's later but for now here are a couple of Anyrail screenshots to give you the overall impression of the layout.
Lower "Milleech" fiddle yard. (Milleech is some simple wordplay on my wife Michelle's name)
And here is the upper board...

As you can see the top board simply covers the bottom board and I have made sure there will be plenty of access at each end to facilitate cleaning, derailments and the like.
The two track plans are somewhat schematic although pretty close as to what the actual track will look like.
Here are some track pics of the fiddle yard, all Peco medium and curved points, code 100 flexitrack.
The bus wire is already installed and connected underneath and all points have been fitted with Seep PM1 motors.
Both control panels are made and ready for attachment when the top board is installed. They were very enjoyable to make, push to make switches will operate the points and all led's are ready for route setting.
Here is the panel for the fiddle yard...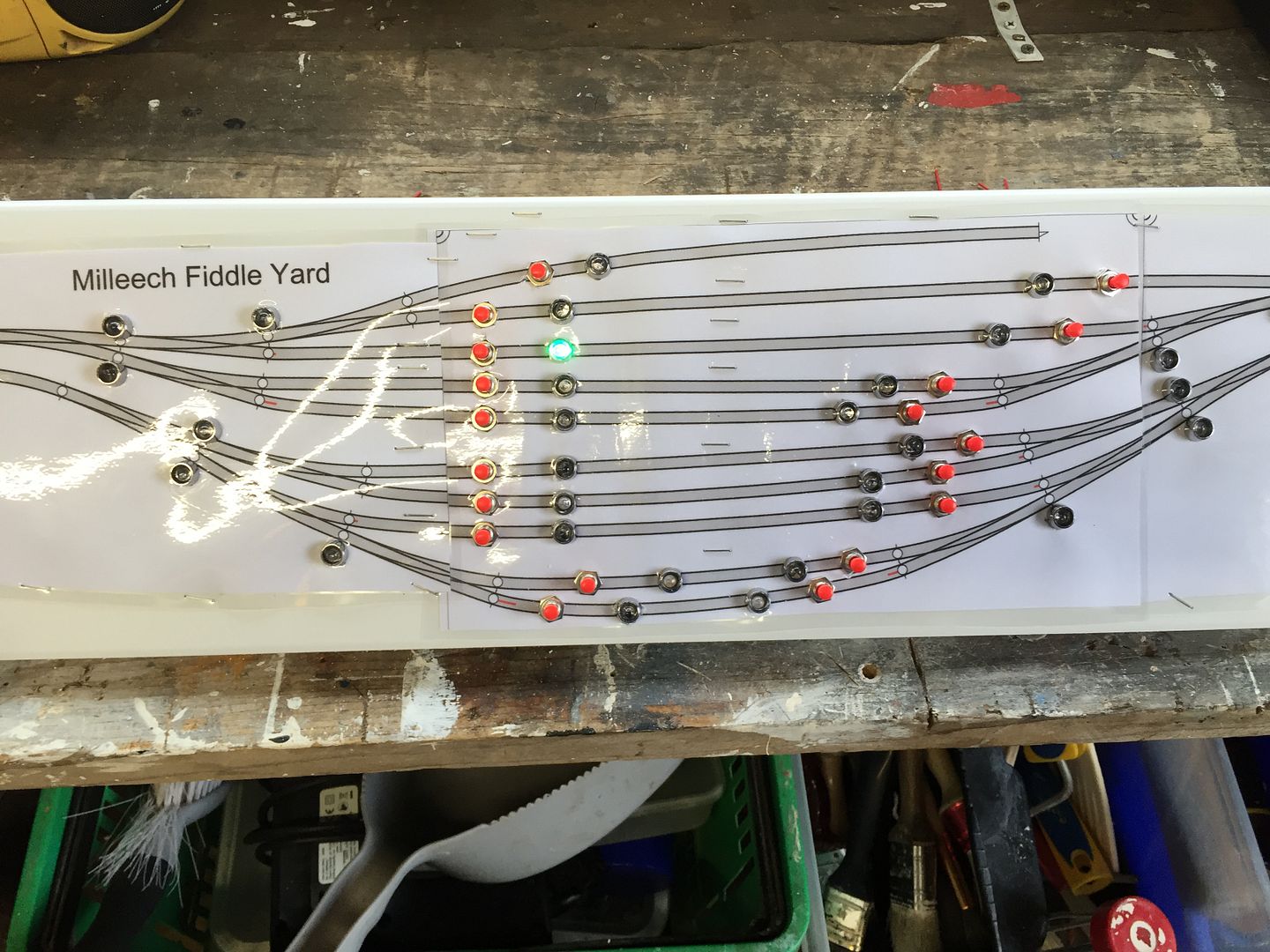 And the one for the station, or top board if you like....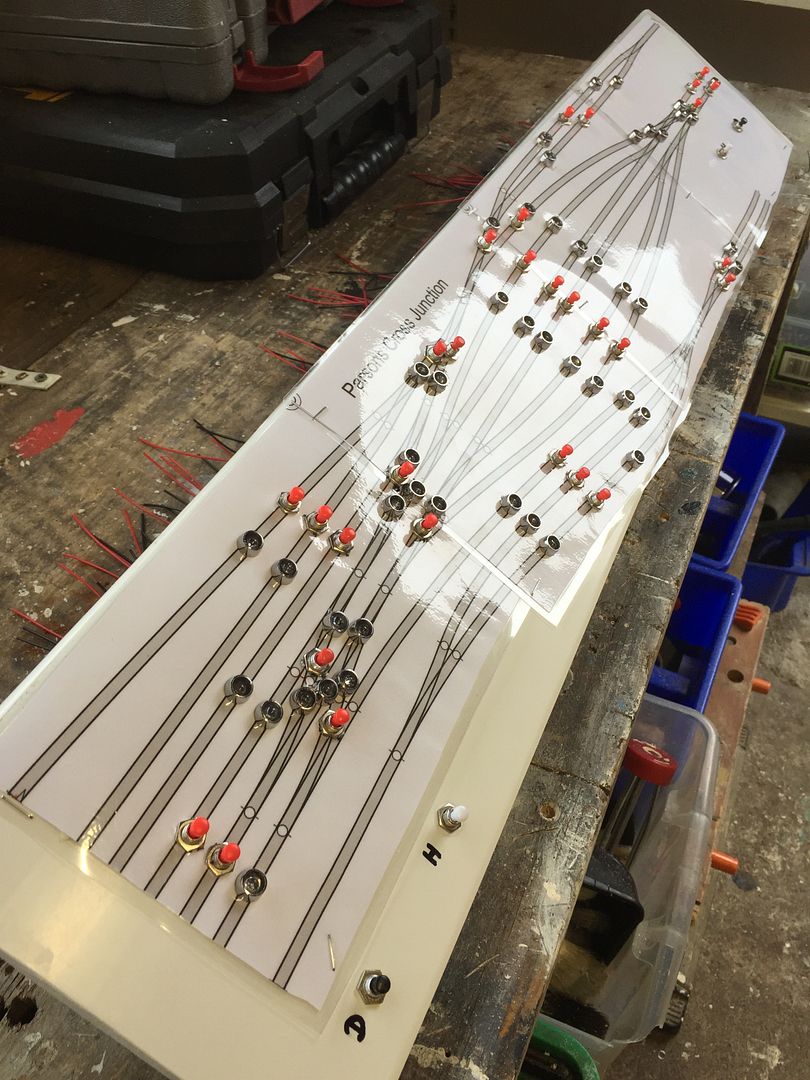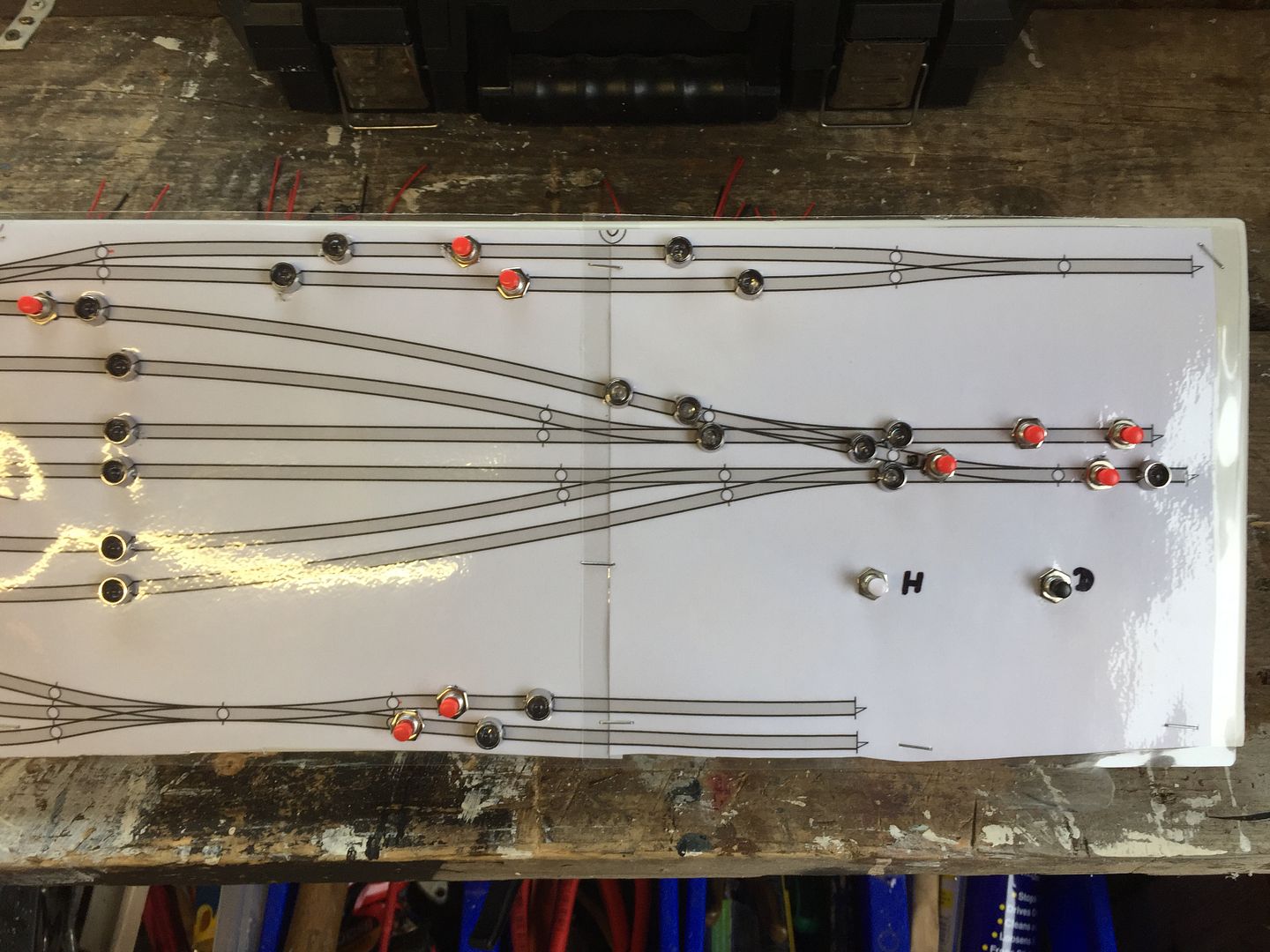 I have used some off-cuts of facia board for the panel which was very easy to work with, then printed out the trackplan on anyrail, laminated the sheets and fixed them to the facia before drilling. I'm pretty happy with the result.
And finally as anyone who knows me will be aware, my layouts always have a "train set" feel about them which I actually enjoy and don't see it as a derogatory comment, and as such, card kits will form a large part of the scenics as is usual on this layout.
Just for fun, here are some examples that I've produced so far...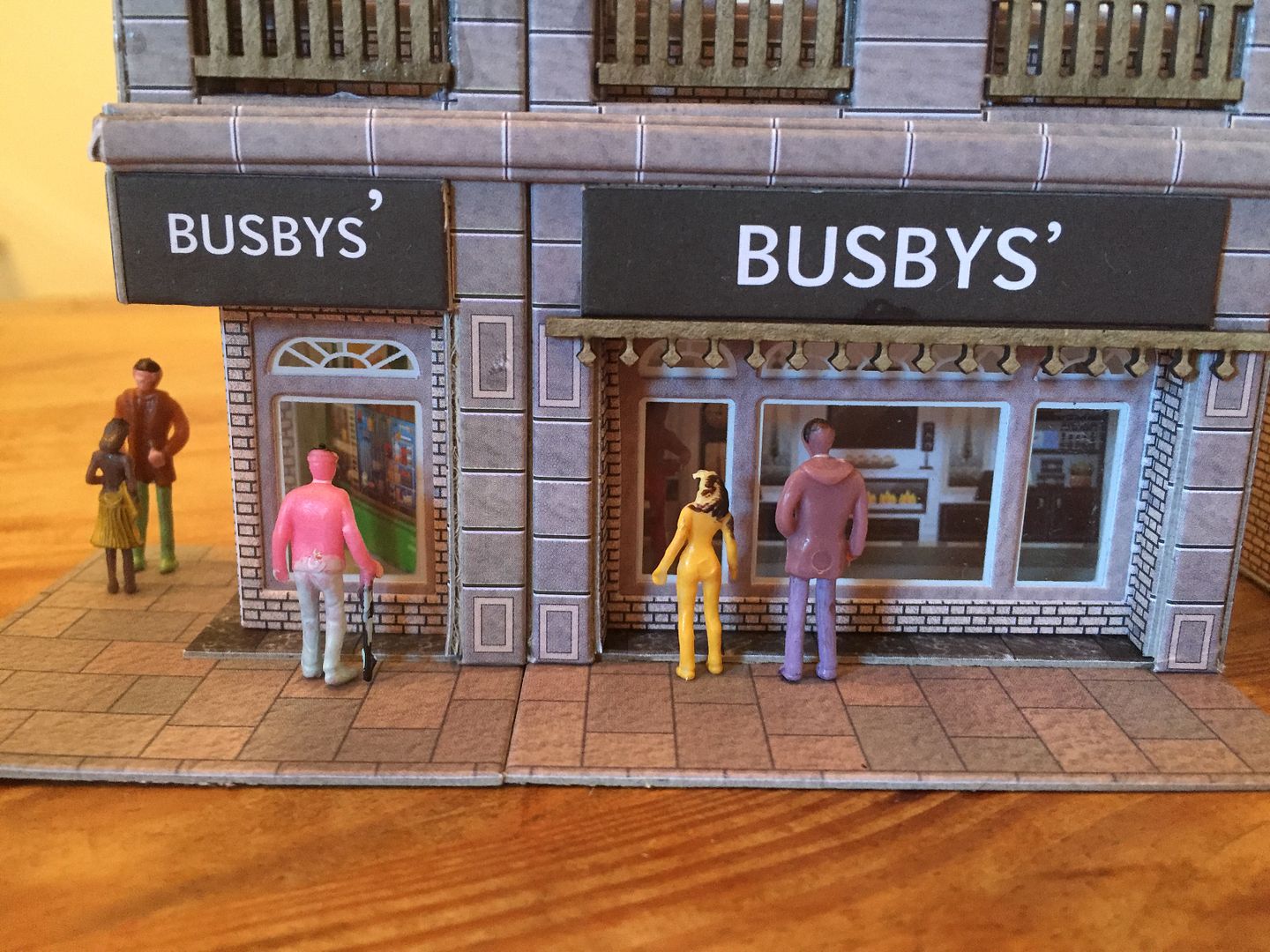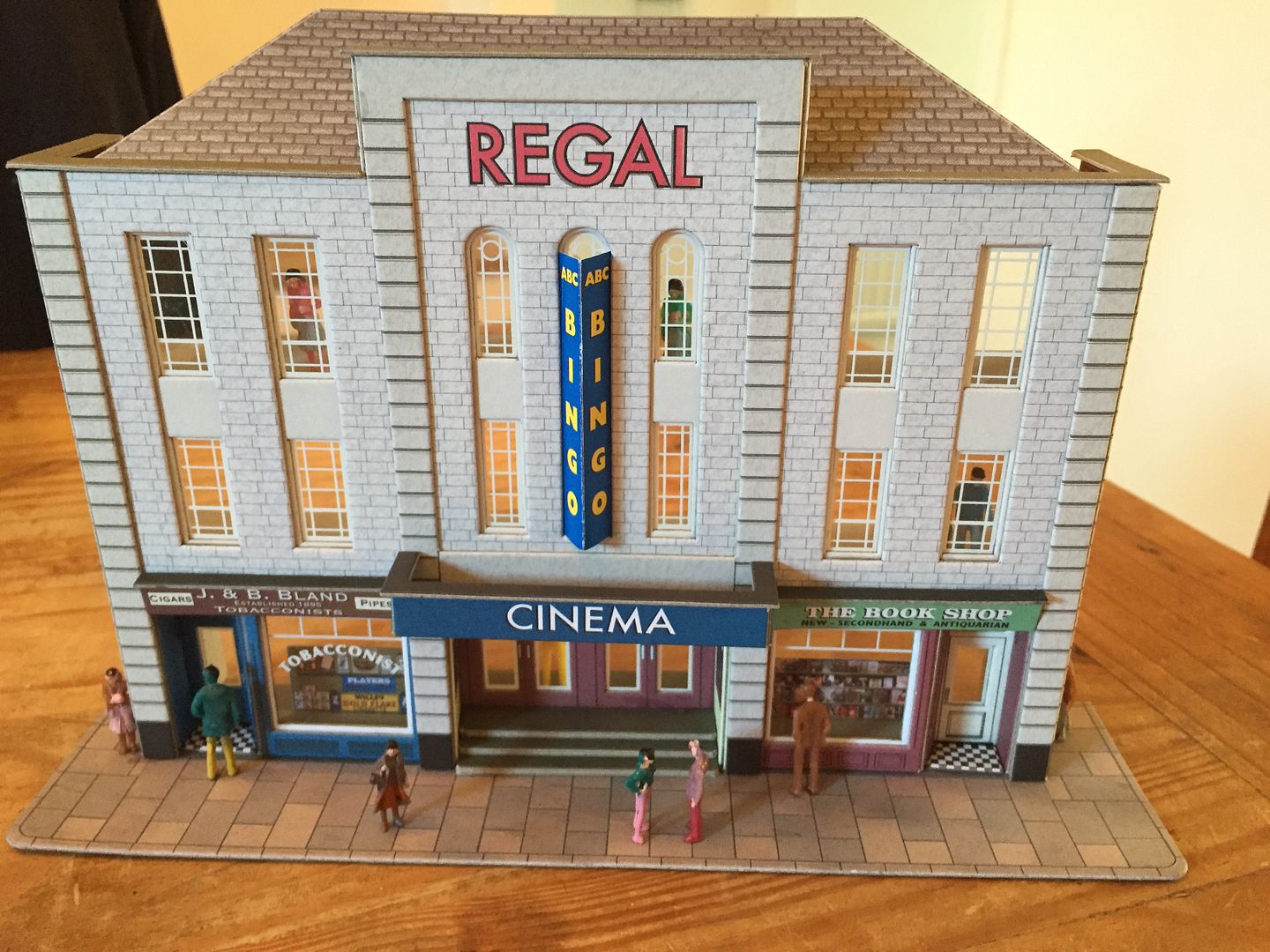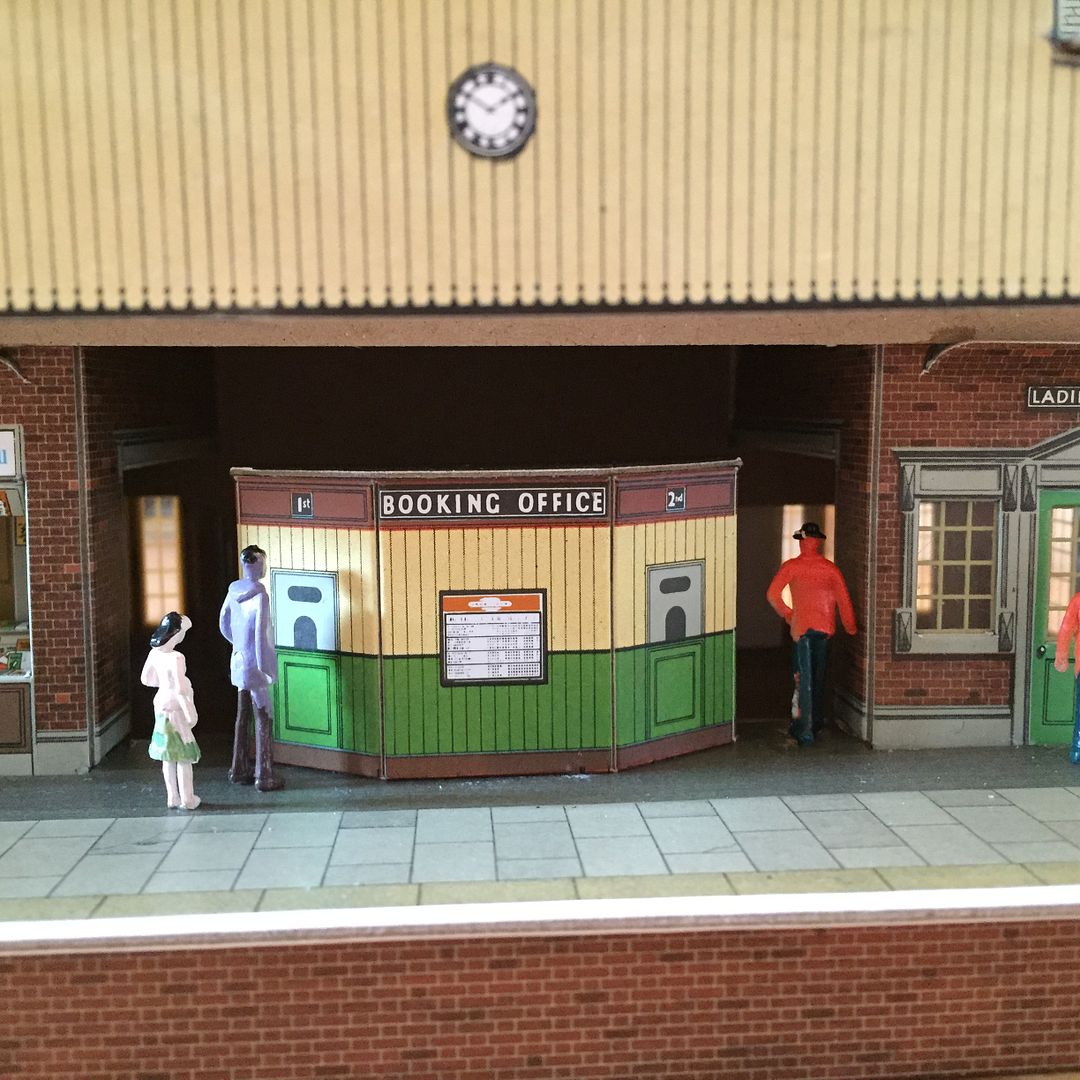 So sorry for the enormous 1st post but that's you all up to date....tomorrow I am off to Poole to collect the Helix and a slow build will continue, what I have posted here is about 4 months work so there won't be too many sudden updates, but as I go I'll share as ever..
Peace and Love, any questions fire away...
Gav.