Hey I have been a long time observer on this forum looking with envy at all the fantastic layout out there.
Well over the last couple of weeks I have got my act together and starting building my layout!
Named after the town I live in in New Zealand.
Based along the back wall of the garage and a 8x4 (I know) but able to slide forward when the cars aren't there so I can have access to the back while operating.
My aim was to provide 2 lines for continuous running with a central branch line with station for operational intrest. Largely passenger focused with little provision for shunting etc.
Other factors where it had to be pretty easy to maintain and build as I'm unfortunately working long hours; and that the electrics had to be as simple as possible, as in my experience these are the things that cause headaches and loss of enjoyment of the layout as a whole.
Ultimately here is what i have come up with although this has been edited several times since construction began.
As you can see the upper layer is not connected with the lower level, I found it was just too limiting trying to build an incline on 8x4 and I plan to keep this upper layer DC while the lower level will be DCC.
The upper level track is really there to give the kids something to operate (thomas etc) while I play with my trains!
Construction is coming along nicely.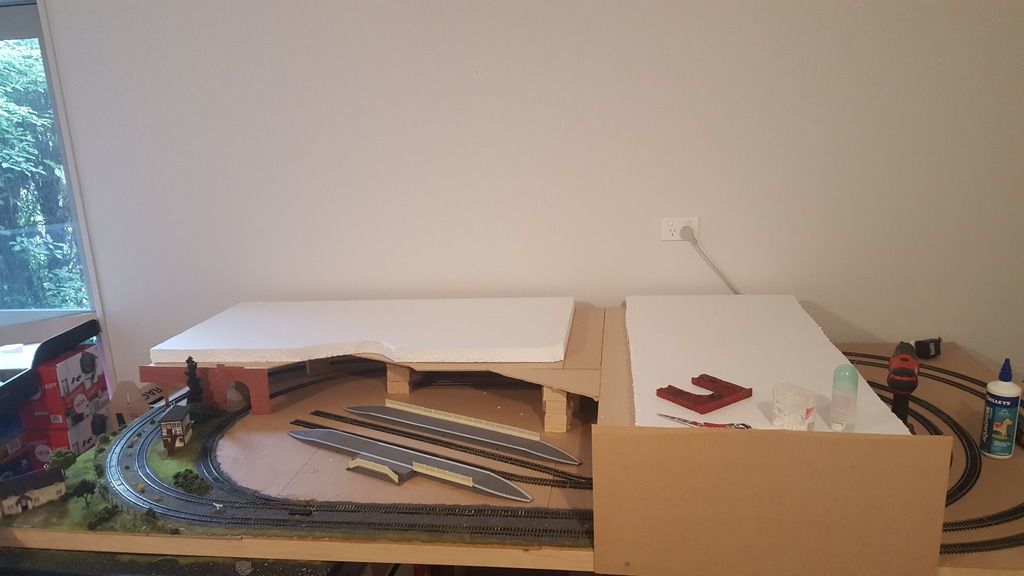 [/URL]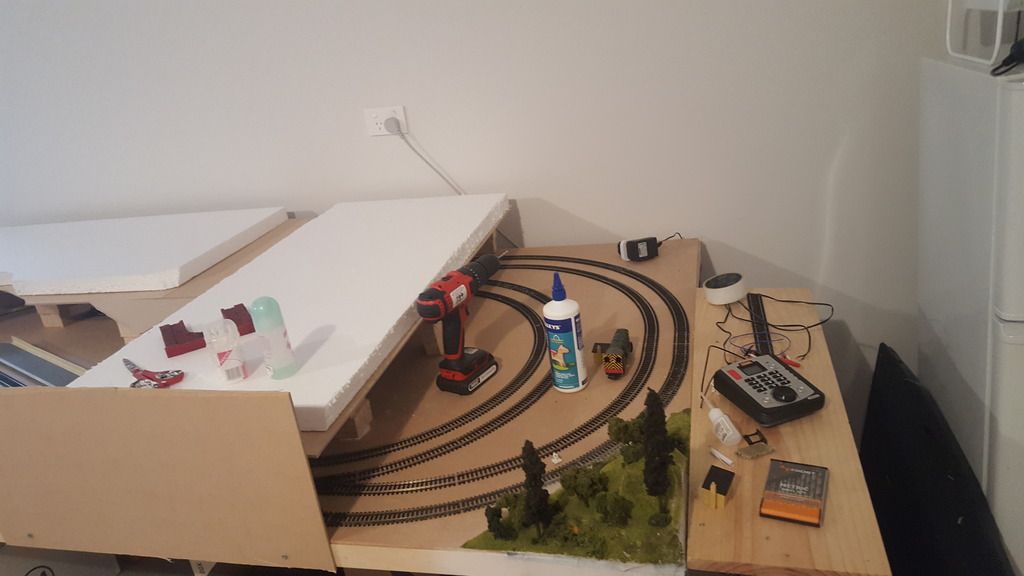 [/URL]
[/URL]
[/URL]
As you can see the track is all laid, wiring and bus is completed and the few points are all motorised and working.
I have started on some of the scenic areas and ballasting although they still need a little work.
Anyway just thought I would share what I'm doing.
Any feedback advise or anything else is most appreciated and I will try keep this updated.
CJ