Another update on the factory progress.
Work is ongoing with the workshop.
Pic 1. 4 walls.
Pic 2. Close up of the loading bay roller shutters.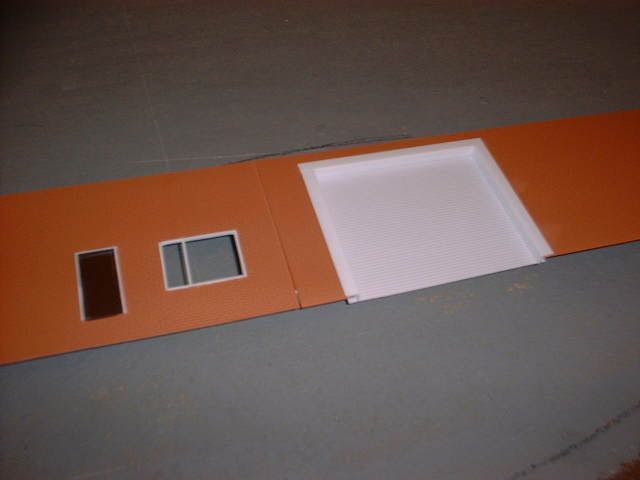 Pic 3. Walls are together. View looking from front.
Pic 4. Angle strut fixed from end to end for fixing roof corrugated sheet too.
Pic 5. First section of roof added.