Hi all,
I've been experimenting with layout designs for a small terminus in my garage lately. I was going for an Inglenook layout but it inevitably grew to something different and has been put to one side for now. One of the reasons I was going to use the garage was that I had a ready made 6'x1' board hinged to the wall with a shelf fiddle yard. But this is too much space to use for an inglenook and I wanted to be able to set something up inside the house quickly over the winter to play with.
So I went through my offcuts of ply and softwood and came up with a baseboard just over 4' by 1' wide. I recently got some furniture from some neighbours to burn in my wood burner over winter and salvaged some of the 6mm ply from that to create the back-scene and box effect that I have previously used on my other layout Braybridge.
I plan to use the standard 5-3-3 siding capacity using two good Peco short radius points I picked up for 8 quid from my local shop. I have left enough room in the head shunt to use a small diesel (class 20, 24, 25 etc) as well as an 08 or a 57xx. The plan might also lend itself to a more modern application with larger wagons and a 3-2-2 layout.
I plan to operate this from the front and use wire in the tube to operate the points. They are insulfrog but I solder feeds to the middle of the point joining the common inside and outside rails to ensure good electrical conductivity. I also feed every section of track to ensure I'm not relying on rail joiners for power transfer. I've tested the running with the 57xx and it runs like a dream. I'm using left over code 100 track but I do have to buy one length of flexi.
I have a lot of 'kadeed' stock but I was going to use magnets under the track combined with bent staples on the tension lock couplings. But after experimenting I decided to stick with kadees and live with the fact that the magnets will be between the sleepers.
I was searching for inspiration on buildings and noticed scalescenes were currently working with the Hornby magazine in producing some card kits with a warehouse, boiler house, workshop etc. I bought the warehouse and got the boiler house with the latest mag - all designed to keep the costs down! I really like the scalescenes kits and I think I'm getting some very good results after years of learning to improve my assembly techniques.
So here are some pictures of the initial track positioning and laying - I glue Wick's cork floor tiles down as a base for my track. The first shots look weird as the board is positioned on top of the garage fold down board: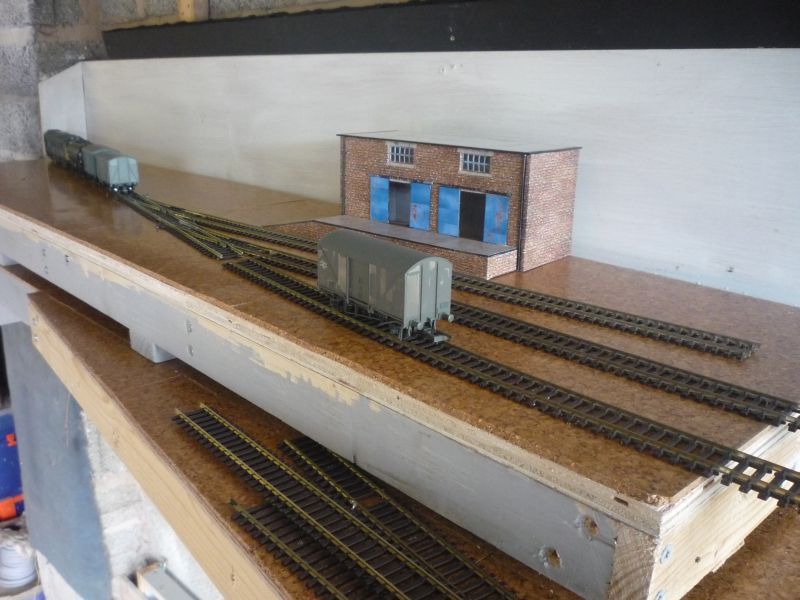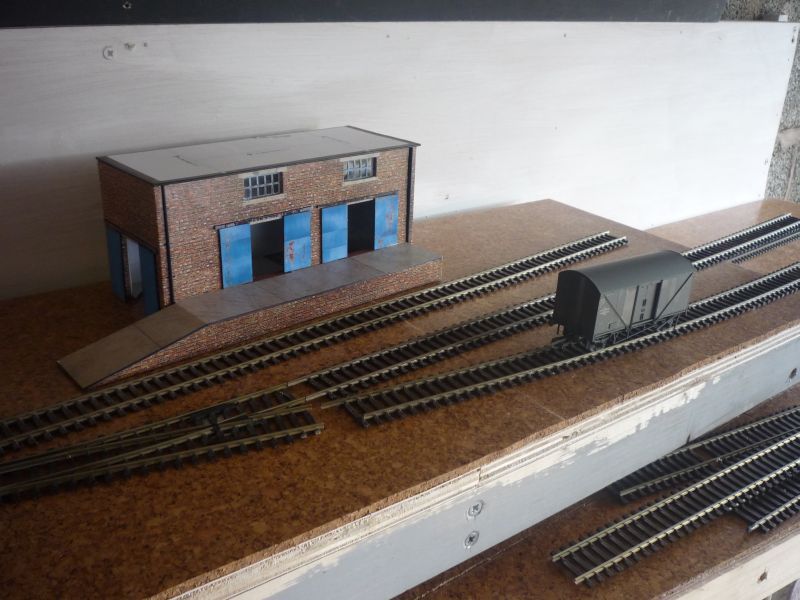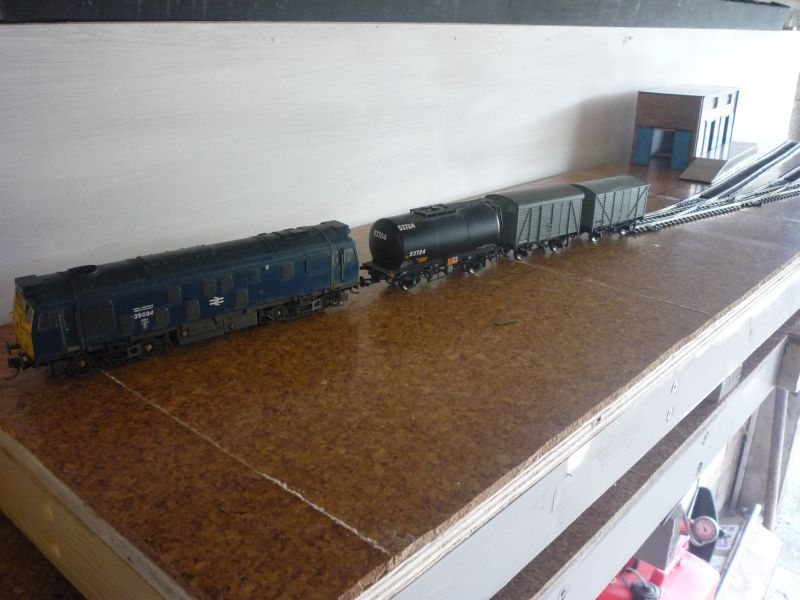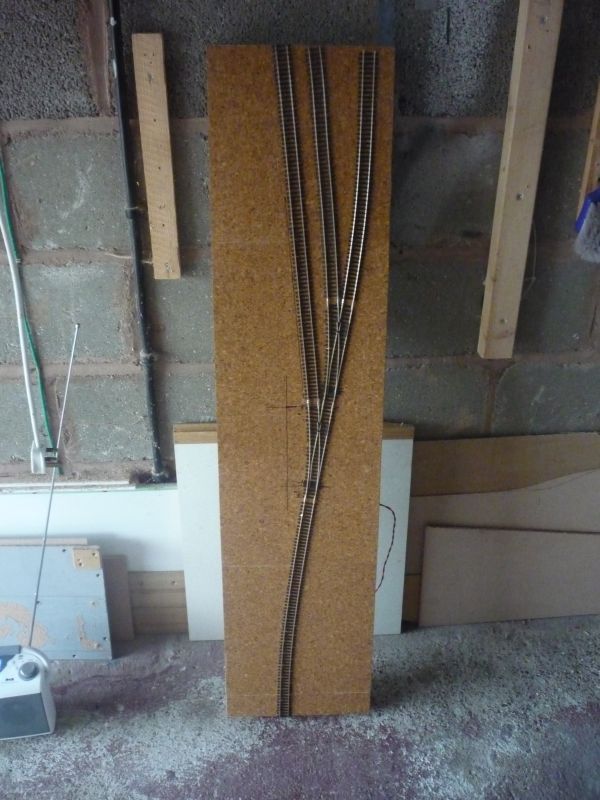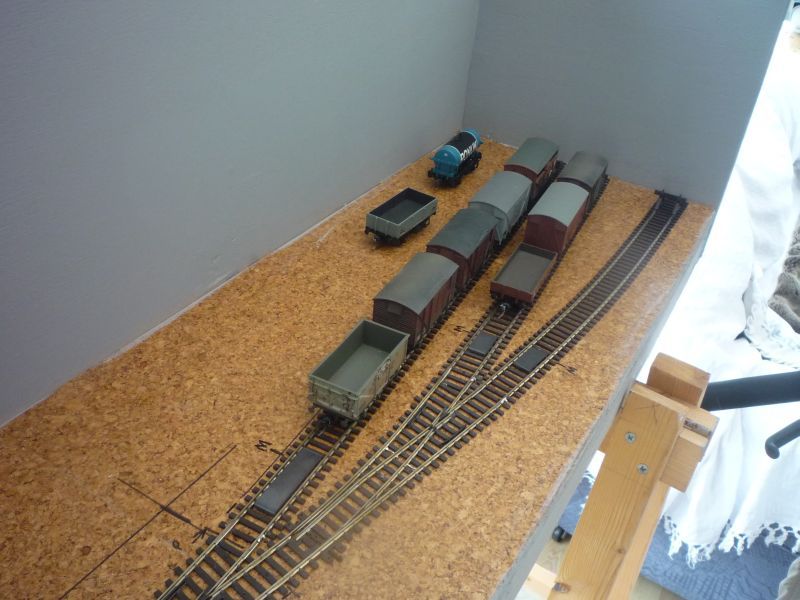 I hope to move reasonably quickly with this one as I have the stock ready to go and, in the small amount of time I've had to play with the shunting puzzle, I'm hooked!
Cheers,
James