Hi the layout is based on the thought that when the Station was built in 1910 a Locomotive servicing facility was also built in line with the expected influx of extra traffic from London Road station (Manchester Piccadilly these days) Which is why the station was built by the LNWR. But in reality the station only had a handful of it's own timetabled services, but later on could claim the Pines express as being one of them. The station realy only came into it's own when the Elctrification of the line to Crewe from london road was carried out which meant that services to London road were quite often diverted to Mayfield station. The station closed to passengers in 1960 and reopended as a parcel depot in 1970 but after a few years closed all together and the track was lifted to the station.
The layout is mounted on the wall and as such is limited in size but it does have a resemble size fiddle yard attached to the layout with the contollers and point levers hung below it.
Work up to know has been purely track laying and making sure it all runs correctly but a bit of scenery from my old layout has been used in the form of the Shed and viaduct.
Here are some pictures of the layout up to know.
Overall view of the Layout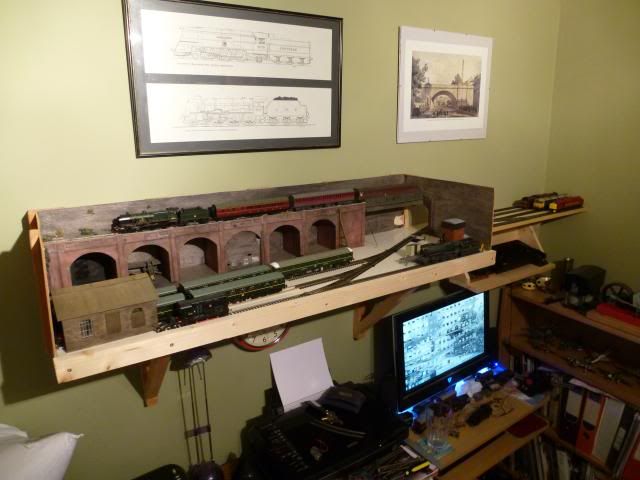 View of the Fiddle yard
42942 sat at the coal and water facility's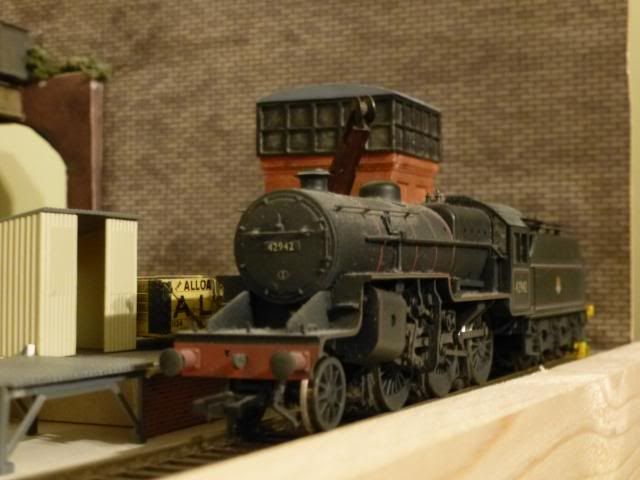 Locos sat over the pits on shed being serviced for there return workings as well as the shed pilot 47279 taken a moments rest having the ash pan emptied.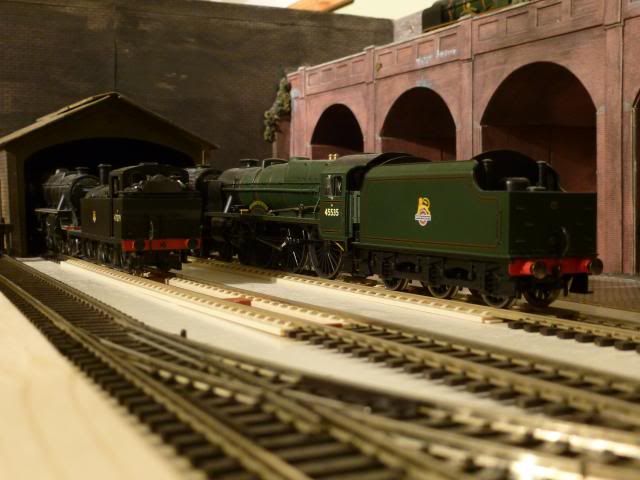 I'll keep it updated with pictures as and when stuff mover forward so watch this space haha.
Josh