Thankyou again lots of generic samey bits have been done recently which I shall not bother to post until something more interesting has been created.
However I have done a little work on detailing the interiors of some vehicles for Rayners Lane, the majority of those from the first attempt at the layout are Carrarama 1:72nd which at the time were pretty good but have the obvious scale problem and were also mostly left hand drive, back at that time (about 7 years ago) the Oxford diecast models were pretty dire and as a result I do not have many but their more recent models are very good and even better right hand drive.
Here I am showing a carrarama Range Rover and Oxford Taxis and a Transit I have painted the interiors but they still need passengers and exterior work.
Taxi (LTI TX4)
the plastic colour was not ideal so the whole lot was painted a dark grey similar to the carpet colour in the real thing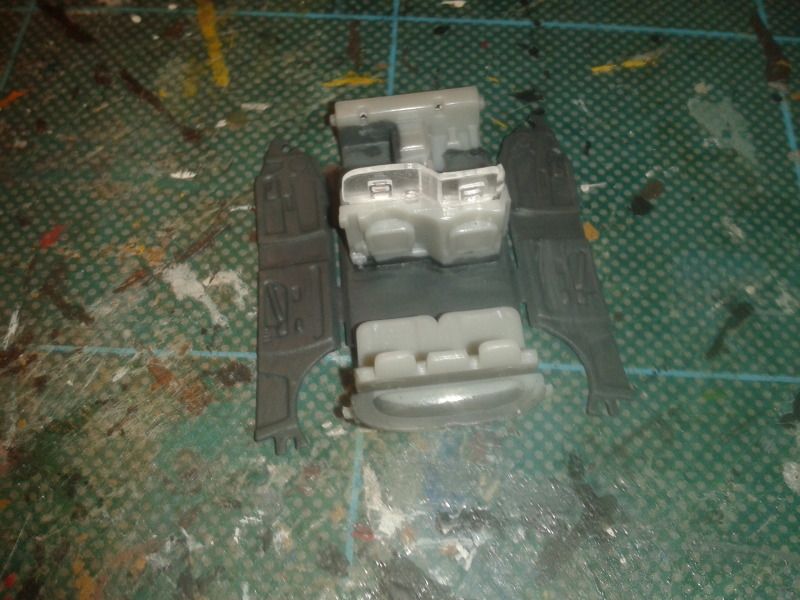 The painted interior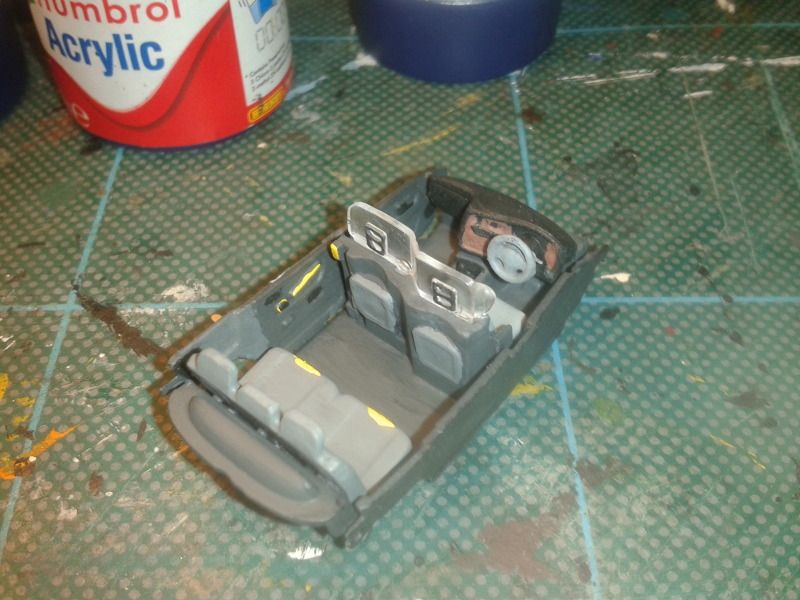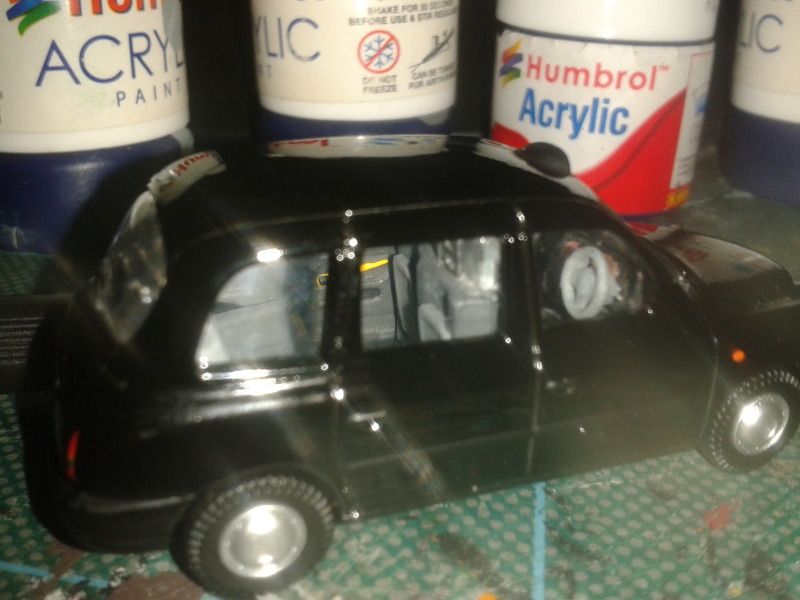 Transit
This was kept very simple and to maintain the "plasticky" look of the grey facia only bits which are not grey in the example that was sat on my street yesterday were painted, a take away coffee cup and a newspaper were also added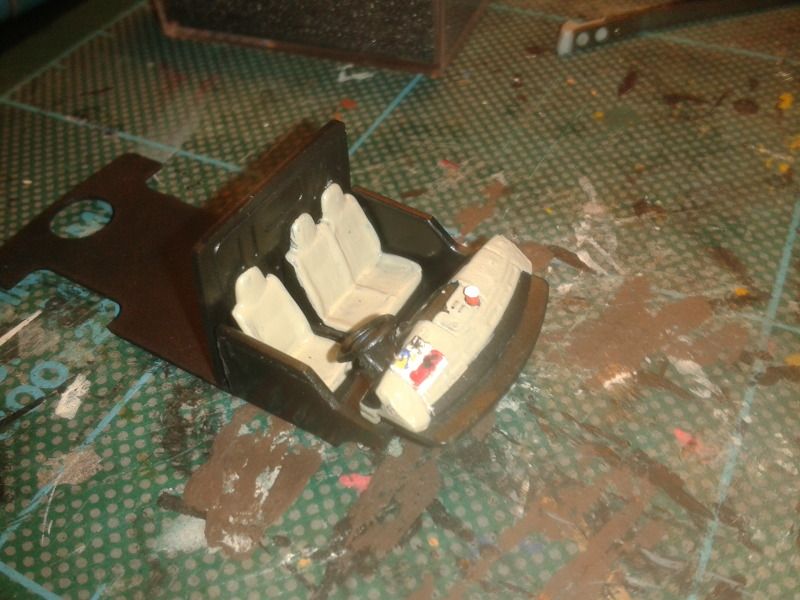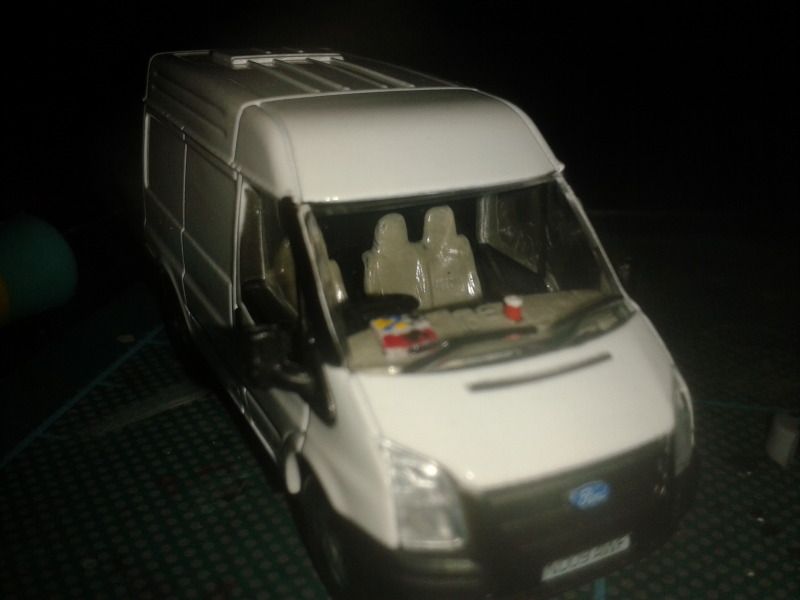 Range Rover
The carrarama interiors are made of many more bits than the oxford one so needed a bit more dissasembling
All of the bits painted
Dash reassembled
full interior
The cars lined up