Babies take up so much time! It's seven weeks to the day since Henry was born and in that time there has been very little time to attend to the layout. But attend I have.

so here is a little update.
That bridge is now installed on the layout and I've moved on to the construction of the remainder of Station Road to connect it with Bridge Street.
I'm using the standard method of card latticed together for strength and have built it in three sections. The upper most section caused the most head scratching as the top and lower ends of the road edges drop by approximately 10mm. This has resulted in a bit of a bulge on one side to bring it down to a level street further on. Having observed some real life junctions meeting a sloped road it would appear that these follow a similar method although perhaps not as pronounced.
Here's some photos to explain the blurb.
An overview of the full length of road connecting the two completed sections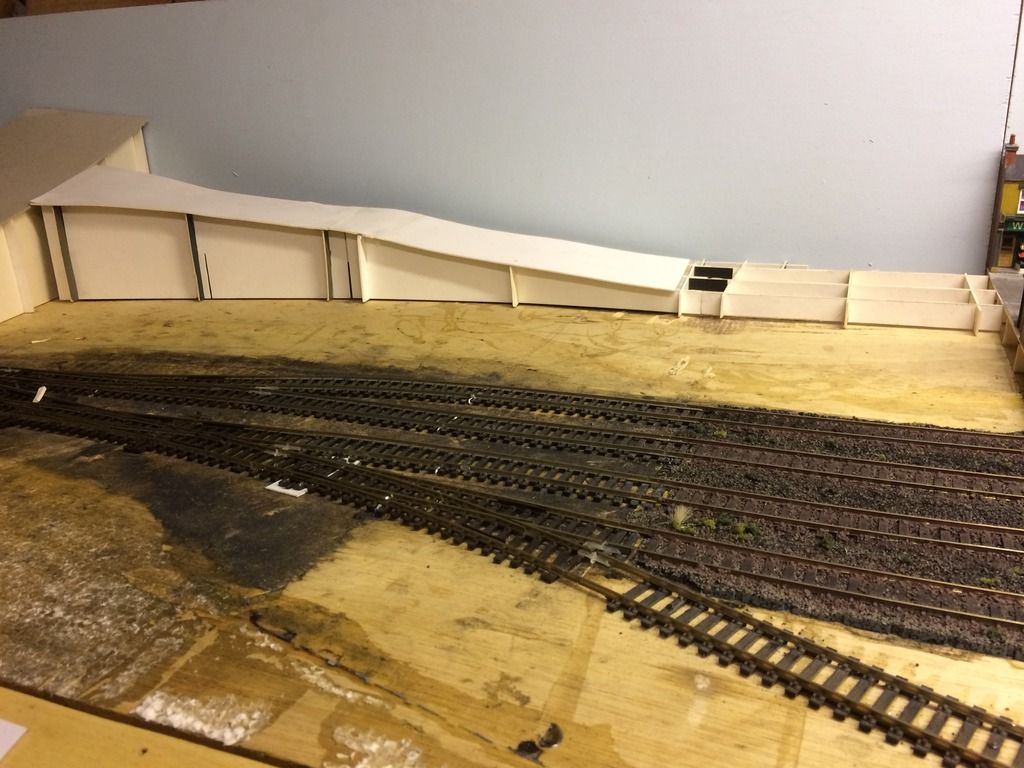 This picture highlights the problems encountered at the top end of the road.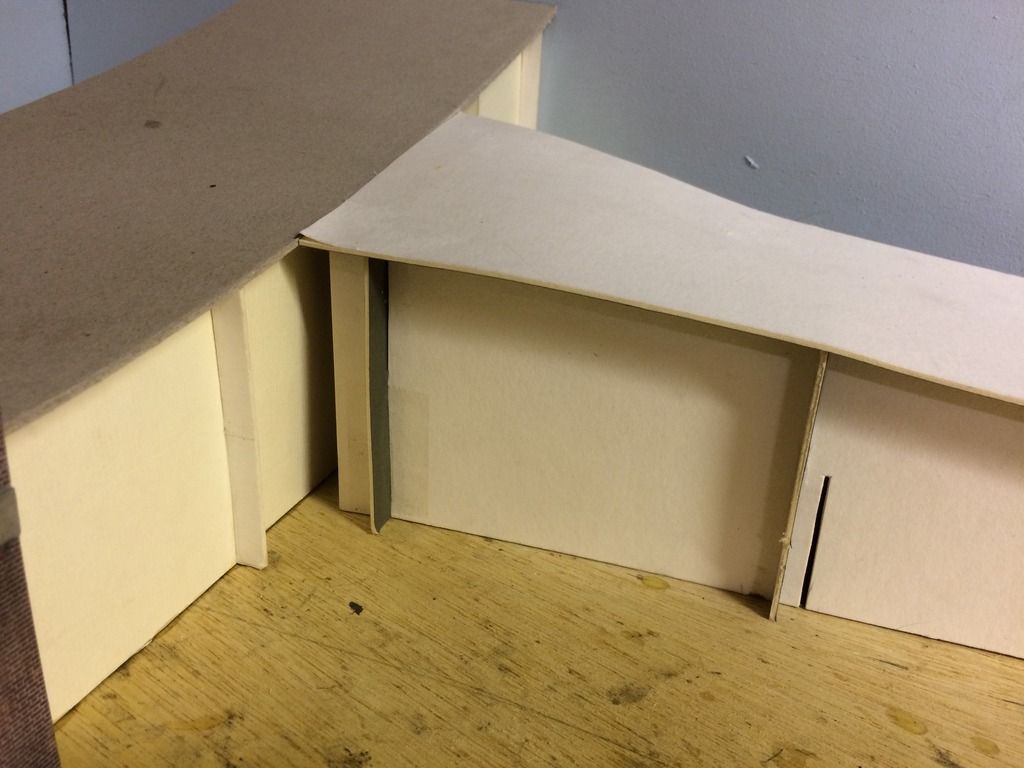 And the lower section without the top surface applied yet meeting the rest of Station Road.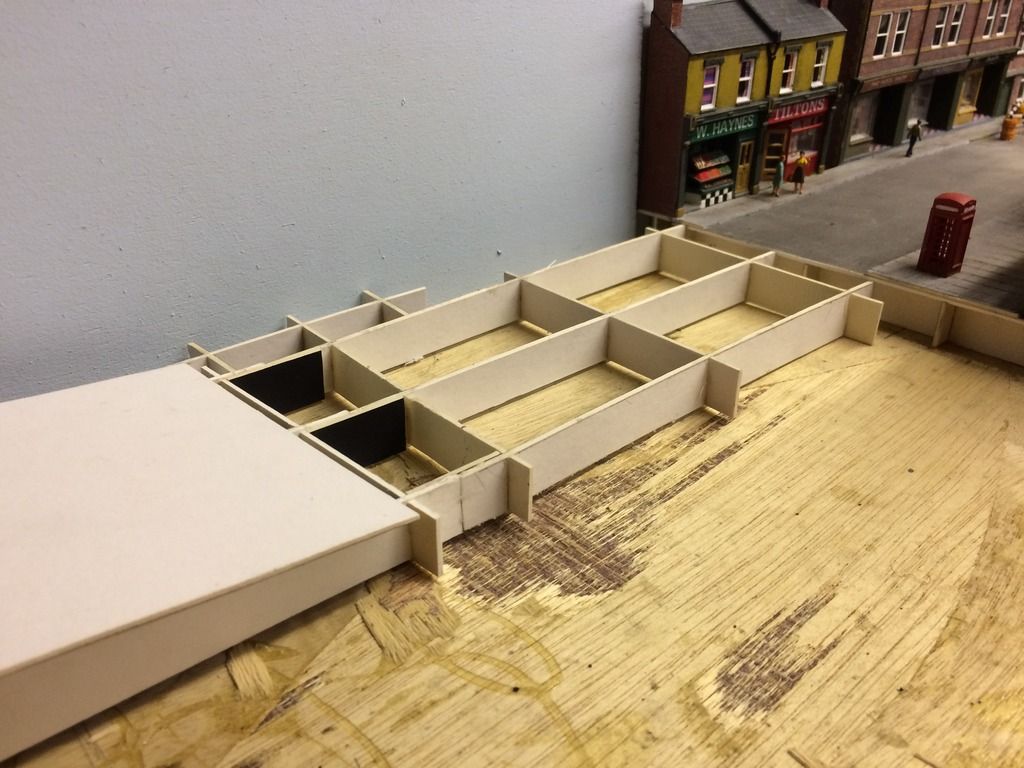 That final piece of card was laid for the road and I have now tarmaced it. Similar to the rest of Station Road, I have used 800 grit wet and dry grey sandpaper glued down with modelling best friend - PVA. Once dry, using another piece of sandpaper, I rubbed the surface down and then blended with a finger to give the finished look.
The photo below demonstrates a 'before and after' result of sanding.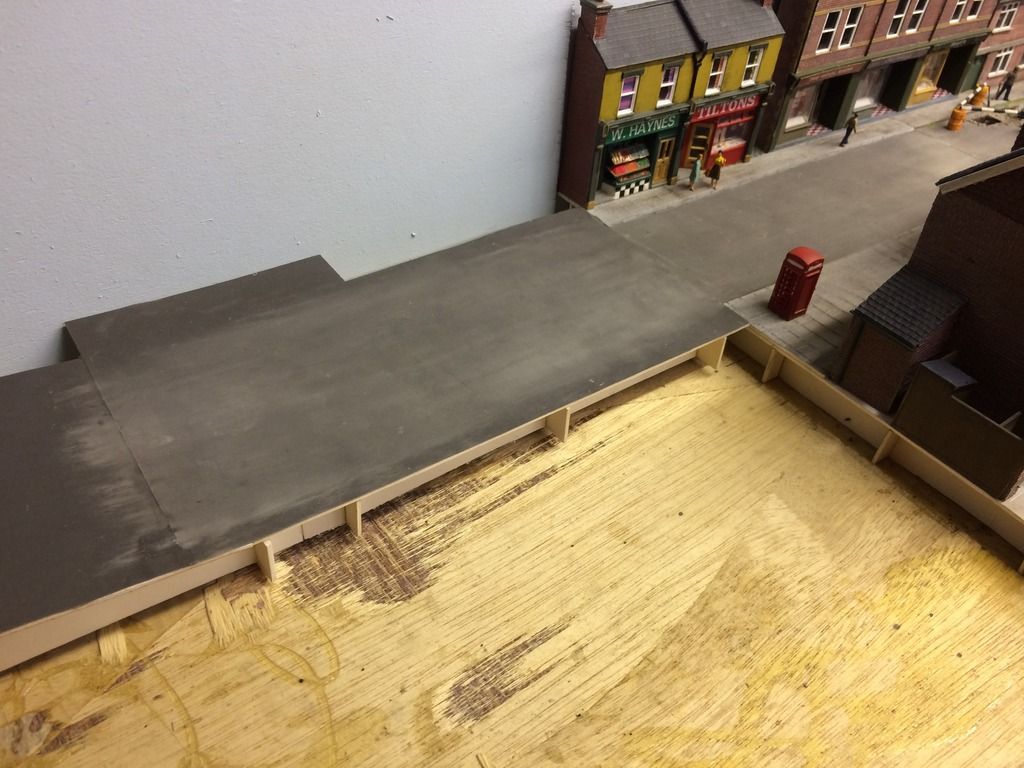 I'll move on to scribing some card for the pavements next.
While I've been working on this superstructure, I had a very small side project also running to plug a tiny gap between two buildings.
This one between Hiltons and The Wool Shop: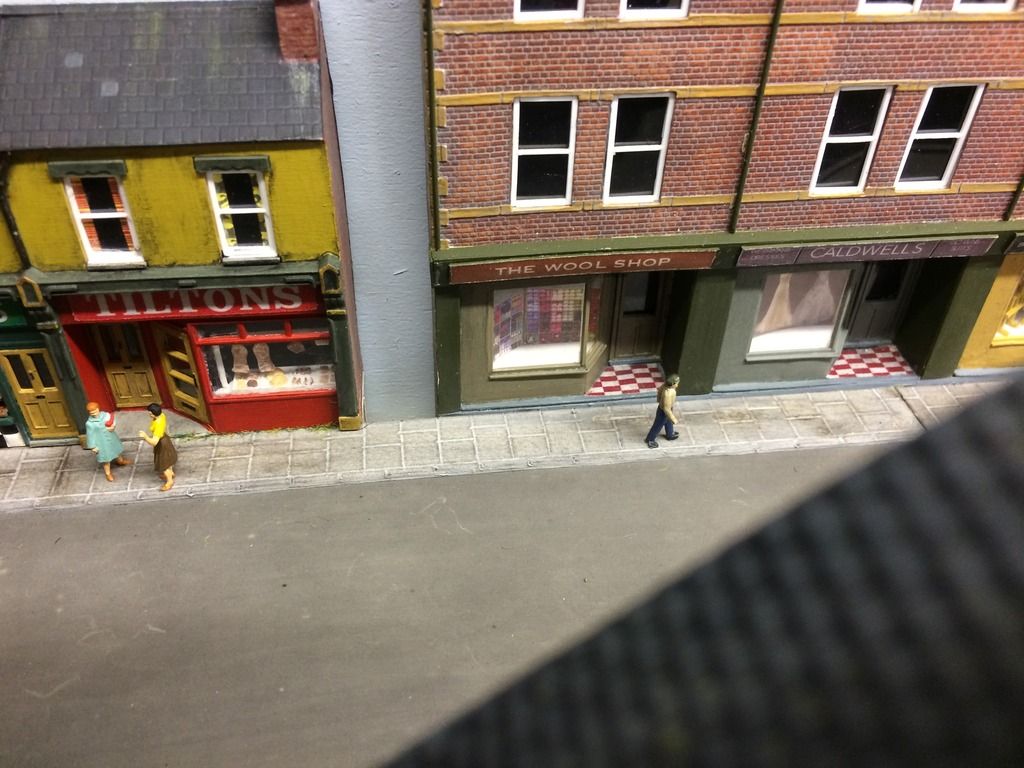 It's hardly worth commenting on but it was my first experimentation with foam board. I wanted to have a go at producing some cobbles as I'd like to do some larger path areas using foam board later in the layout build.
Using an old paint brush I removed the bristles and using the metal sheath, produced a representation of cobbles by pressing the end repeatedly along the length. A dab of paint and a touch of greenery finished it off.
I'm on the hunt now for a bicycle and/or bin or two to finish this little scene off.
For now, a baby's bottle is looming.
Paul