My son and I have finally got underway with his new layout which was purchased at Christmas recently. Things have got in the way, but a couple of weeks ago I decided enough was enough and built the baseboard. We have recently permanently laid the track and done the ballasting. This is my/our first attempt at a railway in about 20 years (had a 00 when I was 10ish), so I am pretty limited with experience. The theme is loosely based in the late 1960s WR, particularly around the Welsh Valleys.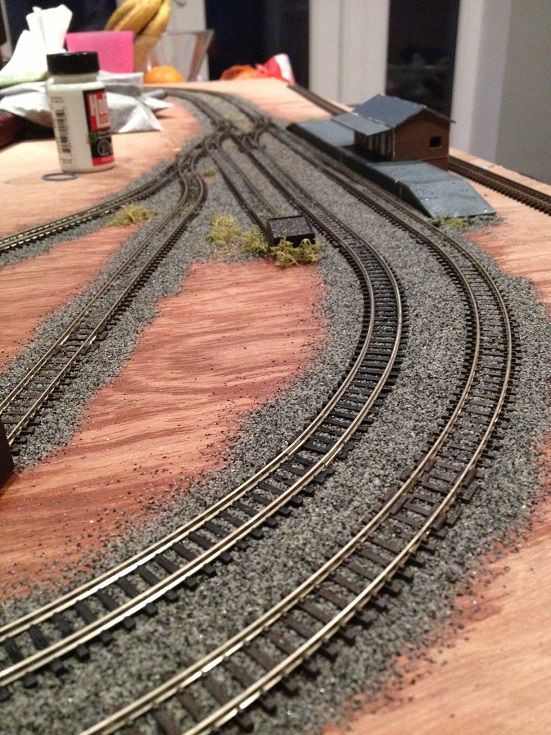 So, onto the scenery and the start of the tunnel and mountain..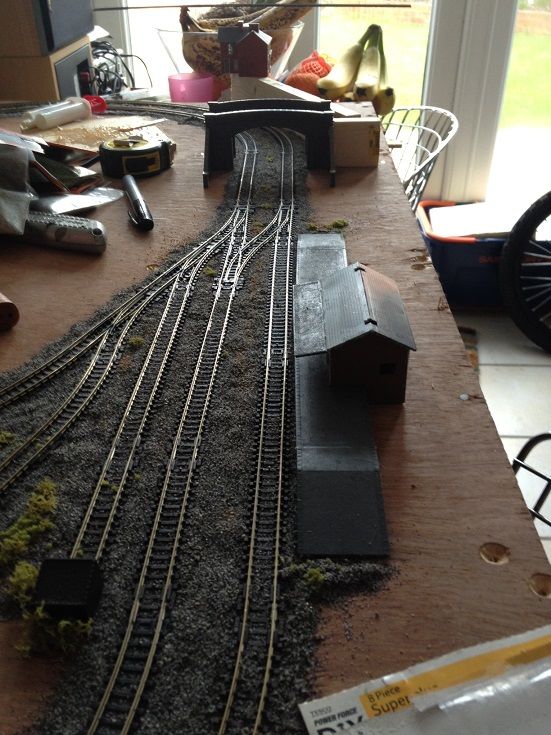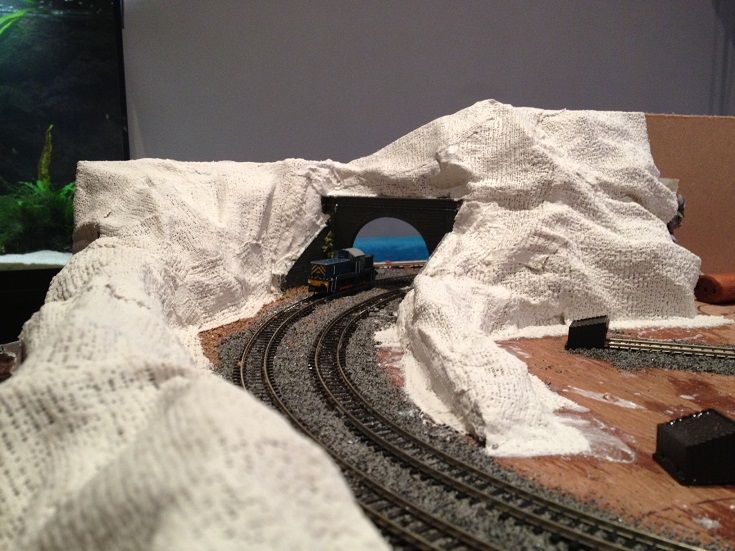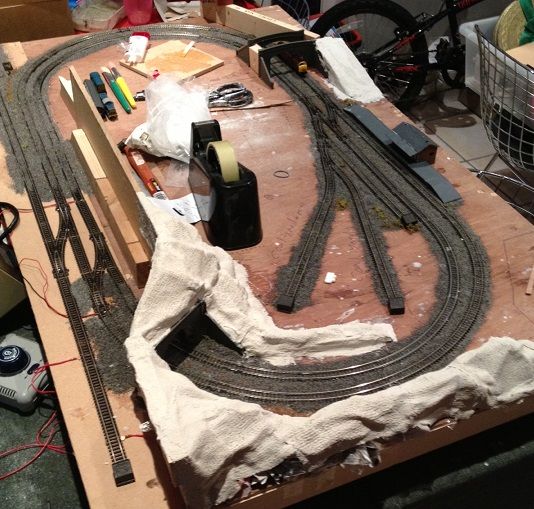 Onto the mine and coal yard, starting to take shape..
Corner of the town scene started which will cross over the track running towards the engine shed at the back..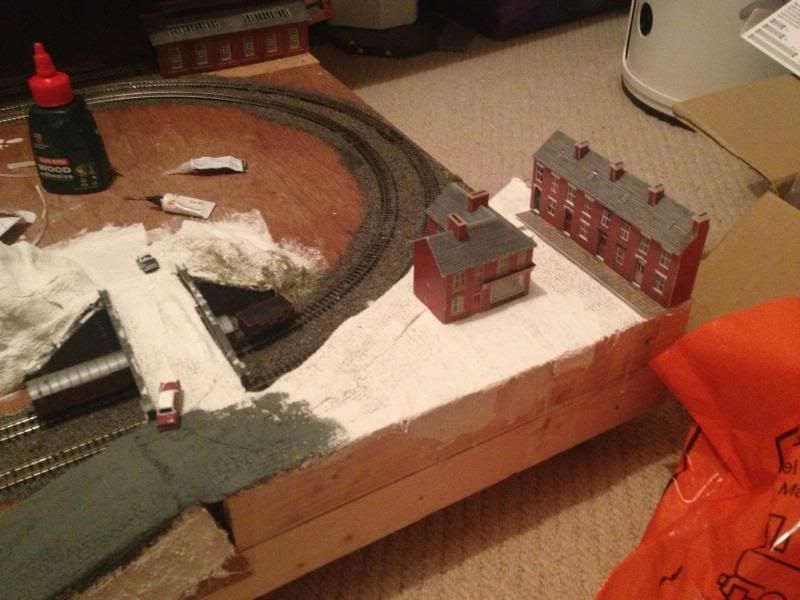 The work for the moment has been undertaken on the lend hand side of the layout. Mountains now scatter grassed, and trees laid. We need to get hold of a static grass applicator so we can add a few areas of static grass..
Opening for a mine tunnel entrance, scatter needs brushing away. Eventually they'll be a narrow gauge railway exiting the tunnel into the shed to the left..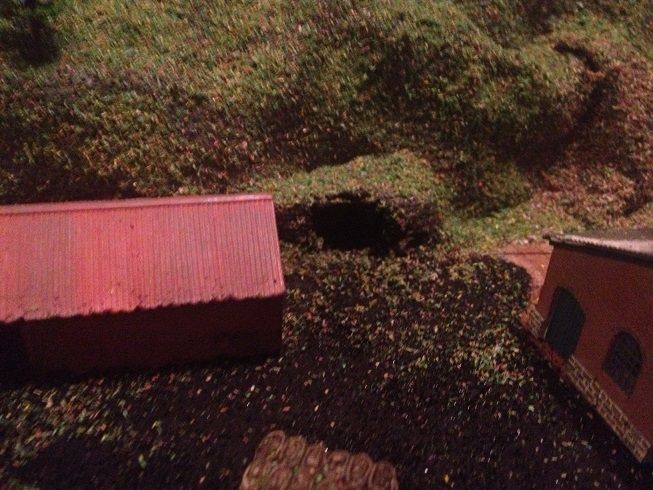 That's it for now, updates coming once we've done some more work