Right i figured i better start a thread on my layout. I called it "Daunton Junction". The layout is a end to end around my small bedroom, it will be based in Kent with stations using from currant south eastern colours to the traditional SR Green completely fictional. It will only be running DMU's and EMU's from the 50's through to now. Because i don't have enough room the station won't be able long enough for the 4 car EMU's or DMU's which is a right shame as i planned for them but we see how it goes. Because of budget i am only using Hornby track as i had a load of it anyway and i can't afford to get Peco stuff that i wanted.
Right i do have one question as i am not sure how to go about it, my branchline is coming off a Mainline but the mainline is just there for mainly cosmetic purpose, so how would i go about making it look like the main line continue at the end of the board but not continue. I drawed a rough track plan of the main line bit so you can see what i am on about.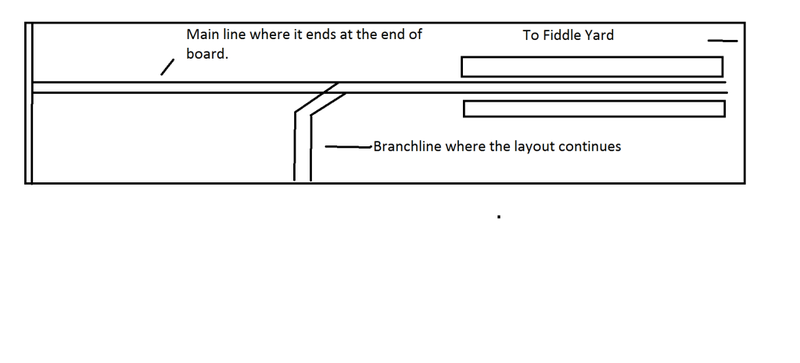 I get pictures and stuff once the boards are finished.