Hmm how do I get down from here?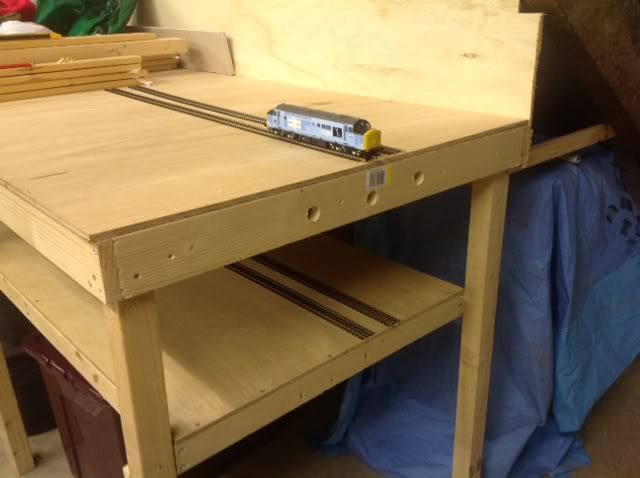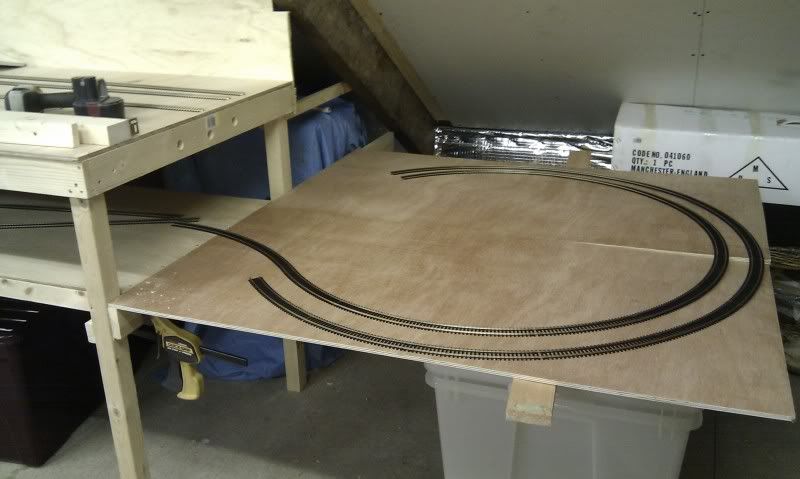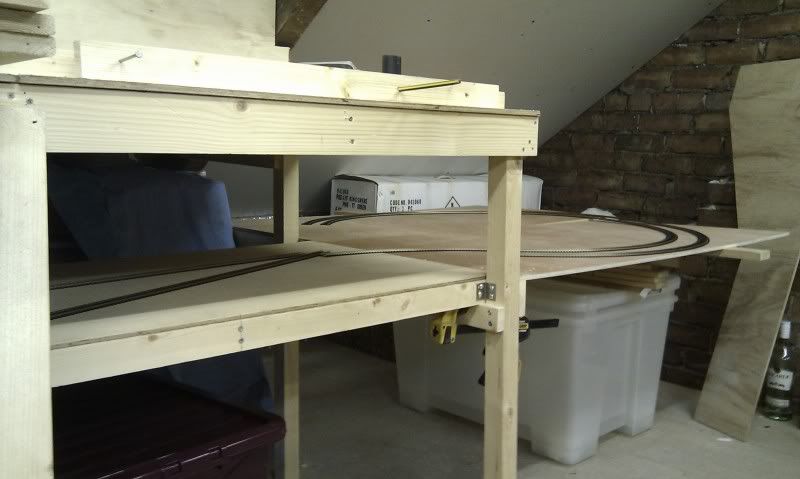 This is my new layout thread there is no track plan as such yet. To start with it will be simple twin track (no points!) across the top board, down one helix, across the bottom boards, then back up another helix. Just to prove I can build it. Then I will think about plans. Probably be twin track with a station, a TMD based on Cambois and some kind of industrial sidings (either steel or cement).
I basically want to watch my rakes of VGA, MEA, BAA, TEA, JGA, and BDA wagons running round that have been collecting dust in the loft.
My other layout, Stockton Road TMD will still be worked on as I still need to learn scenic skills and practice other model railway skills.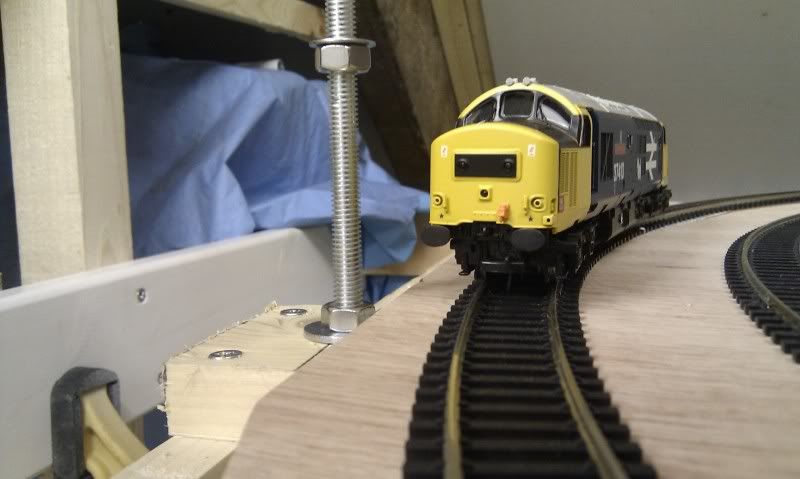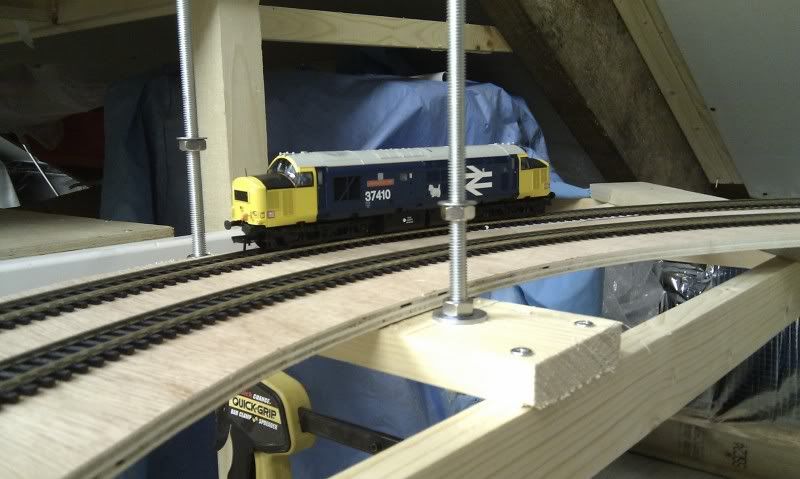 More pics as work progresses