After having numerous problems with Hornby points and a mix of old 'n' new rolling stock derailing almost inevitably, I purchased from the forum a few weeks ago a lot of Peco Points.
Monday I decided to start work, and ripped out everything that had points.
I then laid out the existing track and the new points to join up with the two ends.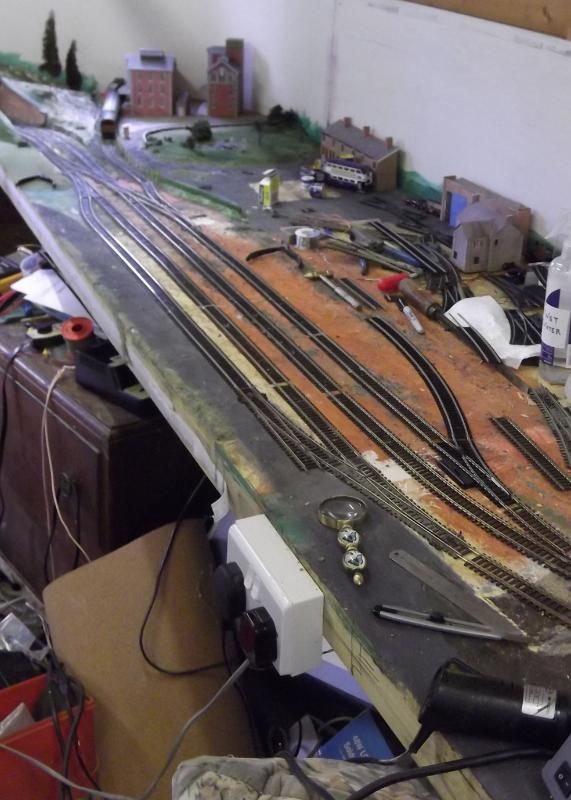 This is another view of the same mess (in case you cannot believe the state....)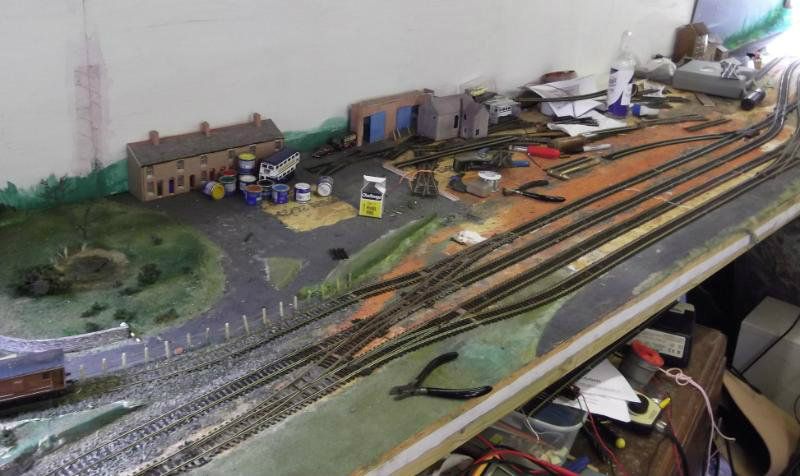 There appeared a thread about platforms so I thought I would jump forward to that. Many months ago I posted about various materials for building Scalescenes and other models. One of the materials I mentioned was some twin-wall plastic sheeting, acquired from my local supermarket. It was the advertising boards that are about with Easter, Mothers Day and other offers. They are, after the event, scrap, and a few words with the manager produced a useful supply of builders material.
The makeup of the plastic is visible in the next picture.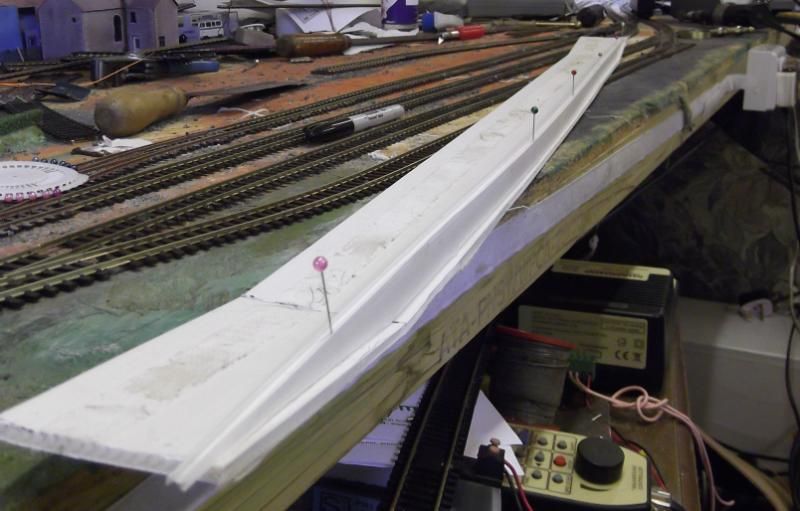 This afternoon I added a little more in the way of another platform.
Anyway, That's all for now folks. (that would make a good ending for a cartoon ....)
Terry