Hi everyone,
thought I'd start a thread on my German layout.
Zinnroda is a (fictional) spa town in the German state of
Thuringia
. It is served by an single track main line. As the town itself is located on a hill, the station is quite far from the centre in the valley below. As the valley it quite narrow, it was impossible to build a double track when it became obvious that the number of trains had to be increased. The only other option was to electrify the line.
The branch line that begins in Zinnroda is not electrified and has been served by steam engines until well into the 1980's. During that period the station is served by local trains to Erfurt and Weimar (where I was born), expresses to Berlin, the Baltic Sea and the Czech Republic.
So much for the story. Some of it is pretty unlikely, but then again: It's my railway!
This is the track plan (made using SCARM):

And in 3D (again using SCARM):
Construction started some years ago, but progress has been slow - mainly because I was was afraid to do anything scenic-wise. After all, this could well ruin the layout
. Well, this is actually why I started
Sudbury-on-Sea
; to try out some techniques. After that was done (reasonably well, I might add
) I gathered the courage to proceed on Zinnroda (not without ever new ideas for British layouts, but that's a different story).
Okay, so this is where the layout is ATM:
View from the station building towards the Erfurt end of the station with the water tower, a steam operated branch line service and a diesel-hauled express.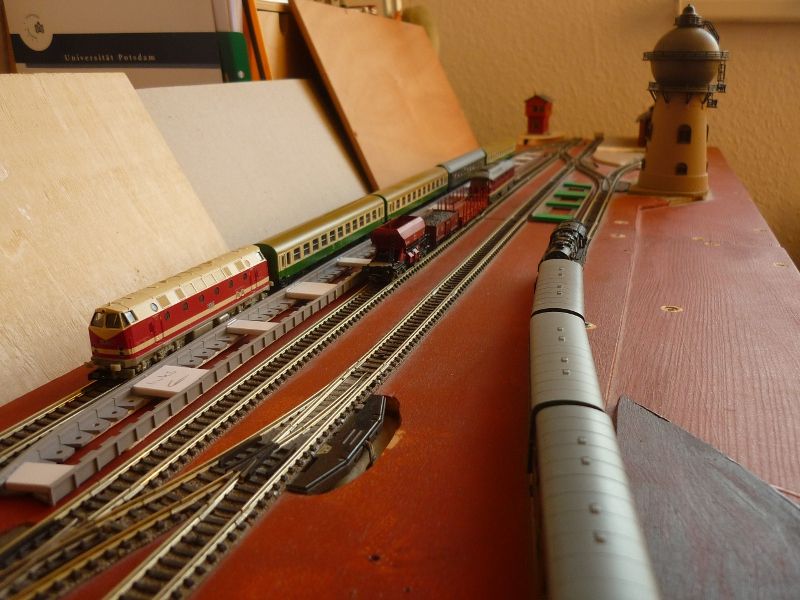 DR class 95 tank at the (still unfinished) signal box.
DR class 132 diesel on shed.
Class 95 in a goods siding with a short freight.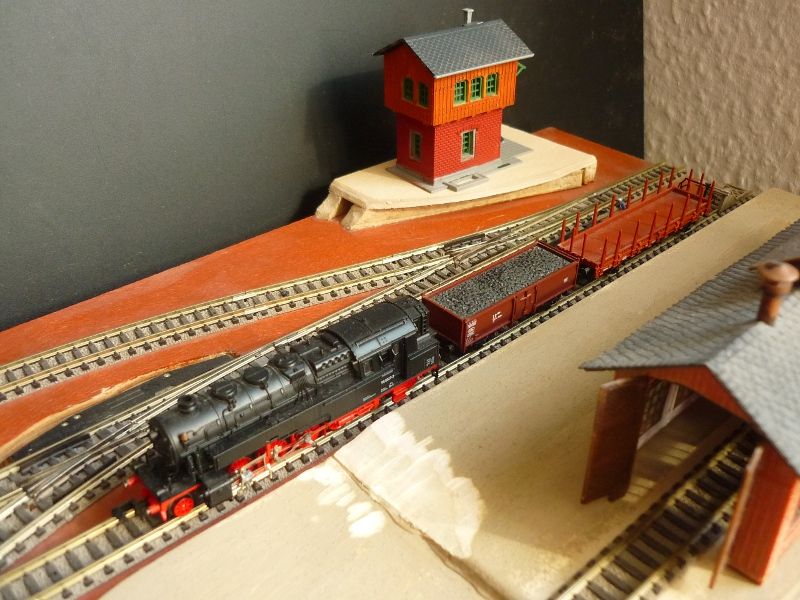 The platforms are under construction ATM. I use Auhagen platform edges and 1mm cardboard. This will eventually be painted.
The wooden huts are the access to the platform subway. They are built from coffee stirrers from Potsdam university's cafeteria.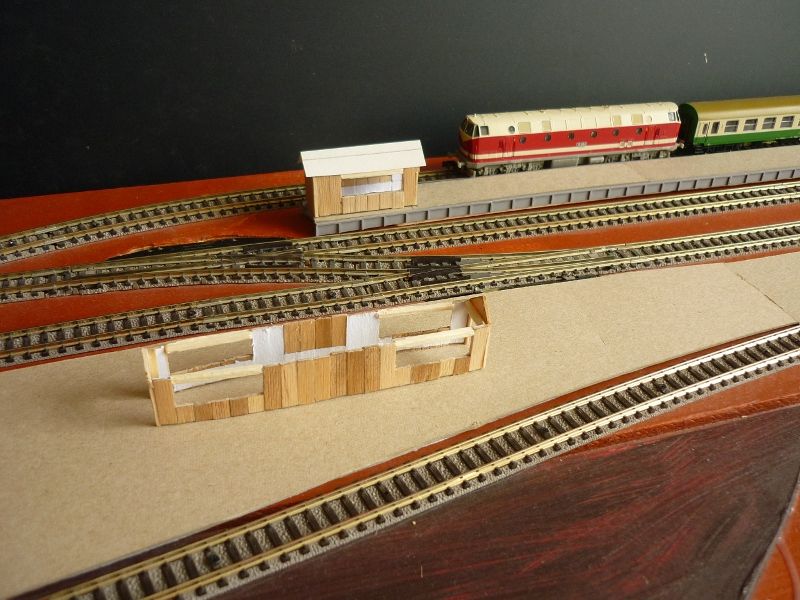 Diesel-hauled double-deck local passes the water tower on its way to Erfurt.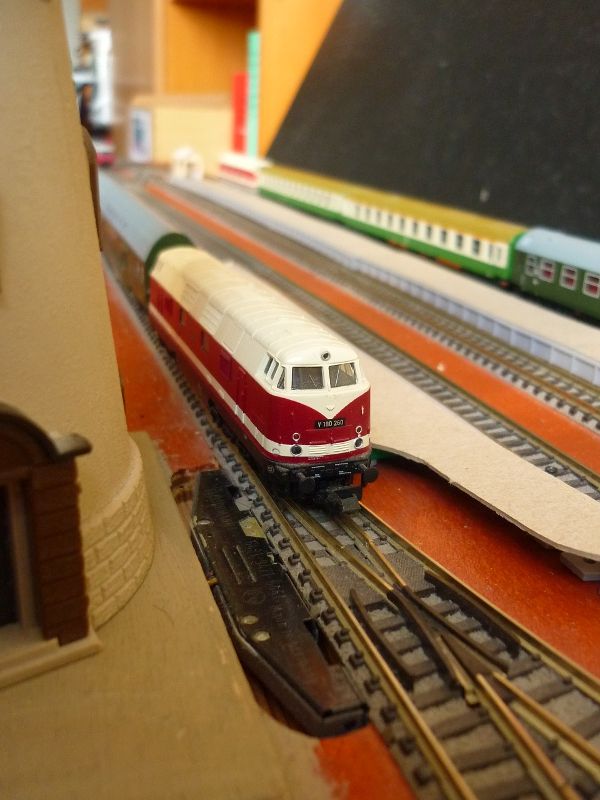 And the last one for today shows my control panel. The box was actually built by my father-in-law as were the baseboards (thanks for that); switches and paintwork by me.
Hope, you like it. Not sure whether progress will be fast as there are a lot of diversions (children, job, Sudbury
).
Anyway, comments are always welcome.
Michael