Hi everyone.
Well, the time has come - I have started my layout that I have been meaning to start for the past 3-4 years
I started it about a week back and got a few photos of progress so far. I would like to say i am nowhere near any sort of carpenter/joiner (as you will see) and other layouts on this site will put mine to shame - but I tried

...might not be great, but its MINE

Here is my trackplan;-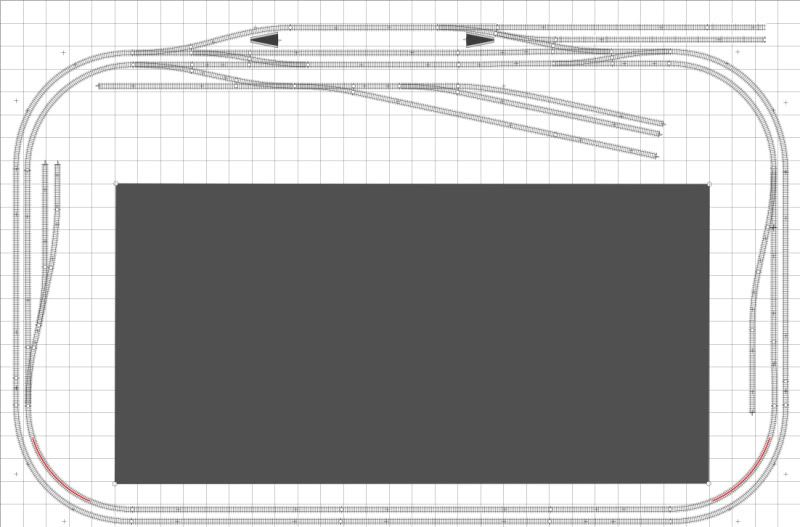 It is going to be a OO gauge DCC Prodigy Advance2 controlled layout with Peco Code 75 Finescale track and Peco large points (SL-E188 and 189)
I haven't really got a time period in mind, all I can think of is country (bushes, trees and grass) rather than city (buildings and lots of roads) and stock-wise, it will certainly be a run-what-I-want layout

Ok, this is the bit I am dreading - here are a few pics of where I am at the moment;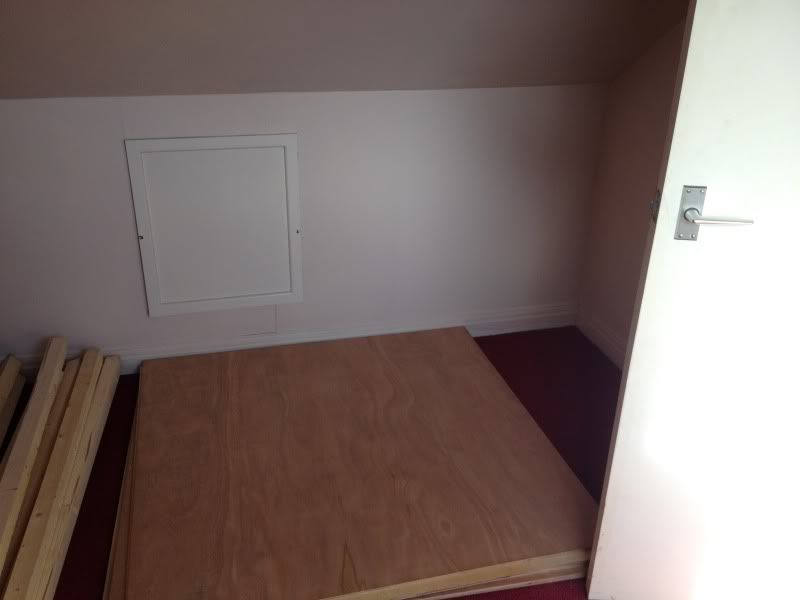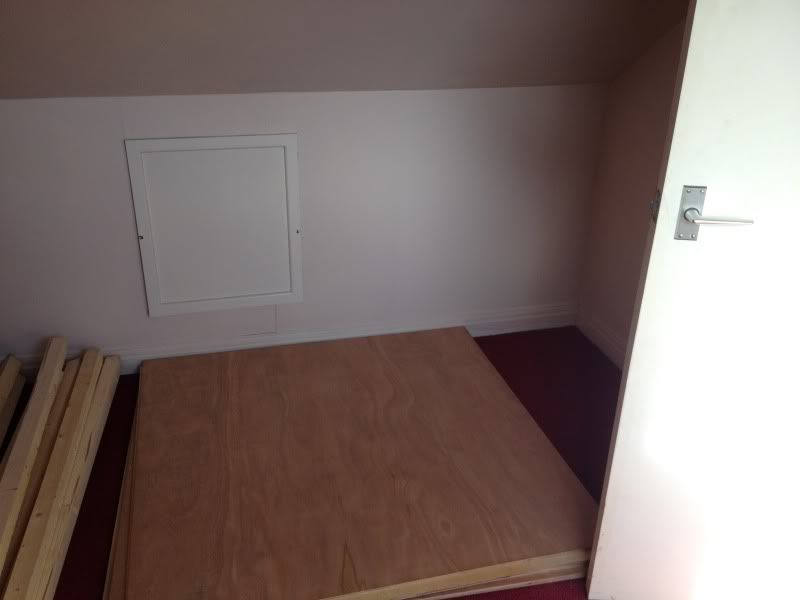 These 2 pics show what space I have to play with - it is basically a (very big) converted attic - there is another room opposite slightly bigger than this one (where I am sat now) with the computer in it. Stairs come up between the 2 rooms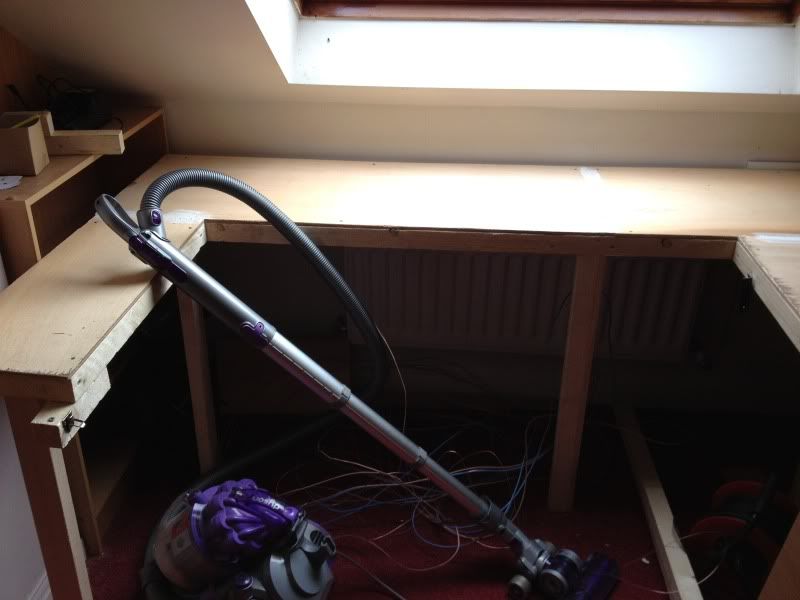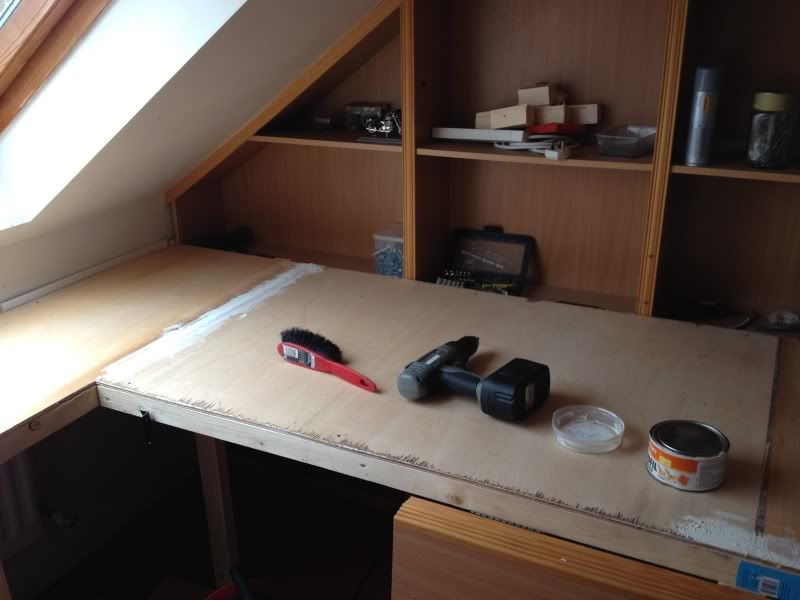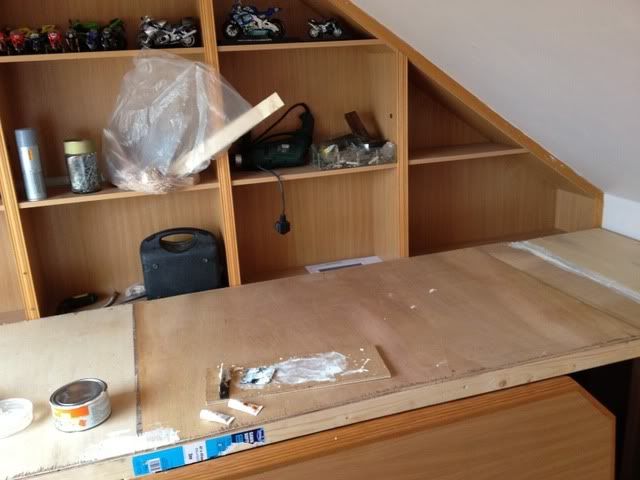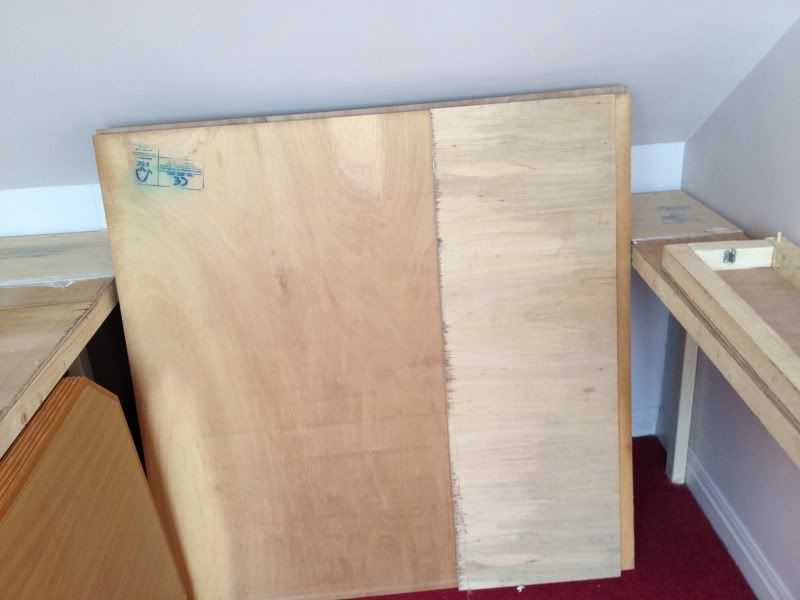 Work begins. Like I say, I am no joiner and this is my first project, ever...at least one where I need to be pretty specific in measurements

It doesnt look it but the boards (as you see them here) can hold my near-19 stone frame with ease so thats sturdy enough for me

You will also see lots of wire (and Dyson) a couple of pics up...that is 16.5m worth of 2.5mm twin and earth cable for the DCC bus...thought it would never end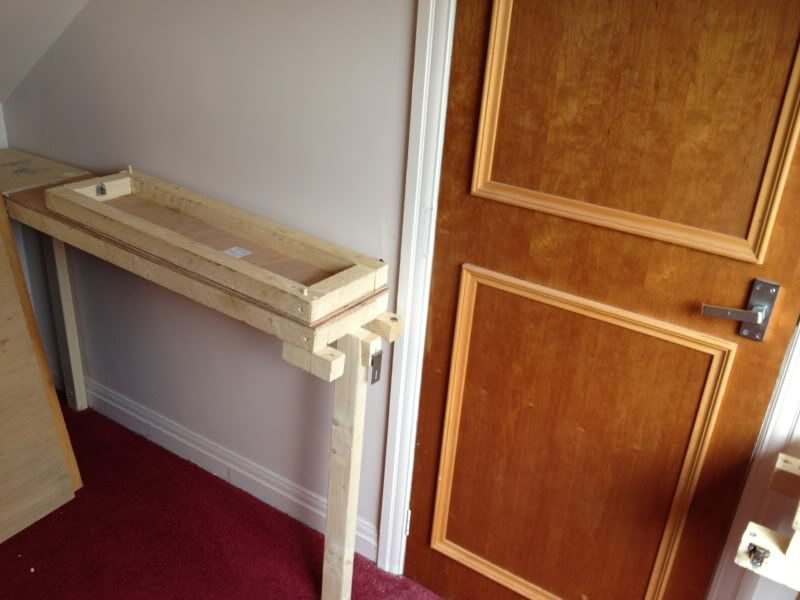 Yep, there has to be an obstacle somewhere. I was tempted to just make a stable door out of the door but then i wouldnt be able to get in so then thought about hanging the door the other way...well that got vito'd too, so bridge it was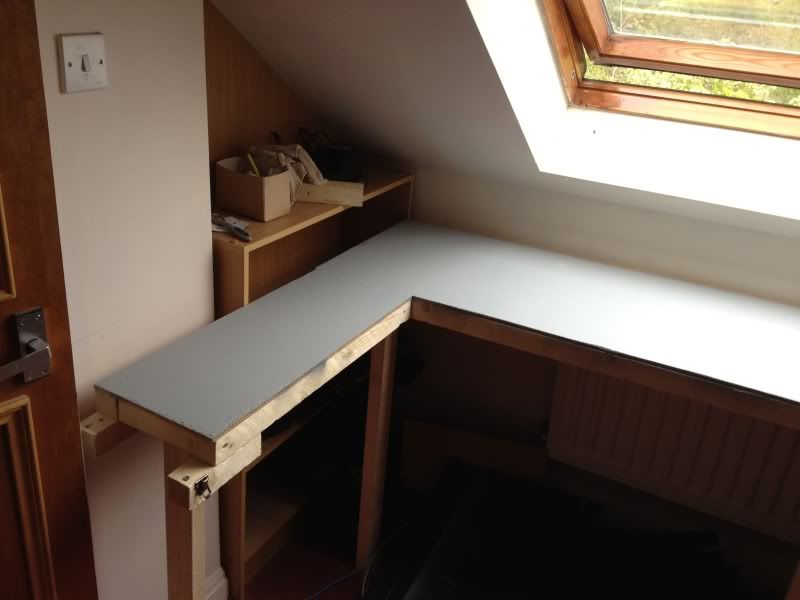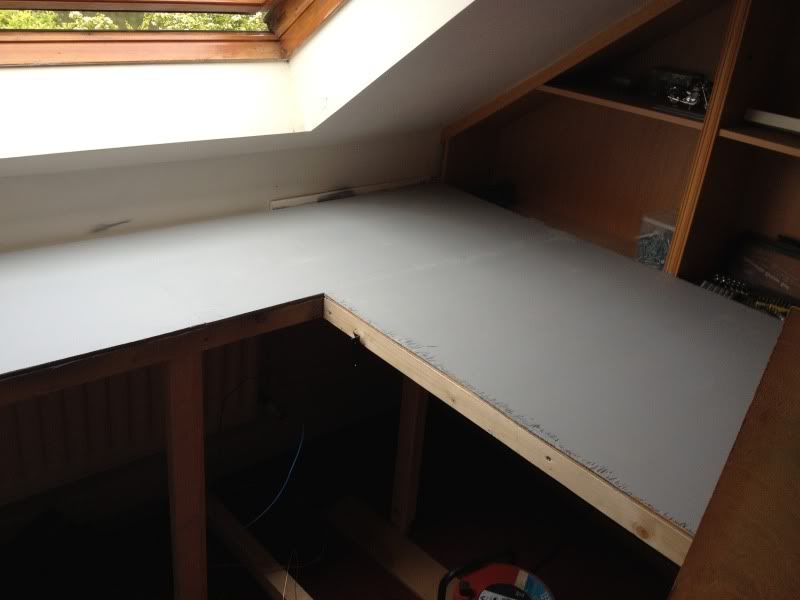 This was todays work - I did try to cover it in the halfords primer that I've been reading so much about but 1 spray can did a board and really stunk the room out (yep, I had the window open) so this is Wickes (my workplace) grey undercoat. I am colourblind but I think it is the same colour?
Right, off to bed, early start at work tomorrow
Thanks,
Sean