This is Turkeys idea of layout planning.
I am not getting enough time to work on my ''big'' layout, free time is roughly 31/2 hours a week at the moment,even that annoying Irish Rail DVT is on hold for at least, another fortnight till I get some more photos of the sides, so to keep the interest alive I started on this Southern region small layout, heavly influenced by some chap called Nevard, don't ya know...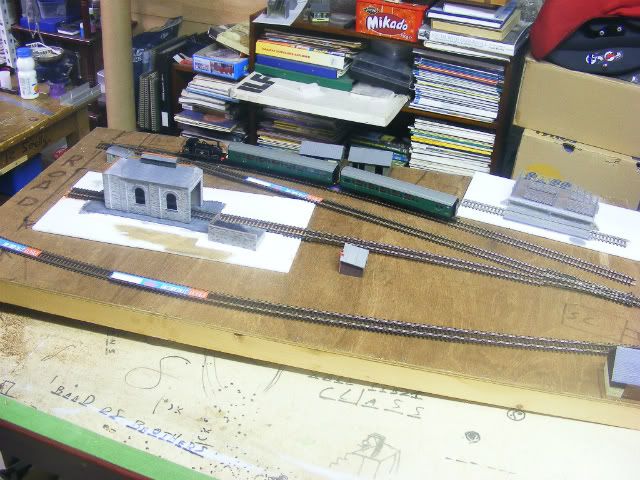 The idea is a branch off a branch, where the junction is off site, just on the ''up'' side of a small station somewhere in ex-LSWR land in the late '50's, early '60's, there will be cassetts, 4 exits on the right hand (''up'') side, and 2 on the left(''down'') side.
The plan, if u can call it that, is not finalised yet, as I would like to get in a small goods shed if I could, this might be as little as a lockable grounded van, sitting on the platform, wot is going to be behind the A1X and them 2 georgous Mansells...