So a little more work has progressed... Am now about 3/4 of the way round with the base boards.. just a little more woodwork next week and I should complete the loop...
Temptation got the better of me so I dug out the bags of Track and began to lay a few pieces... I have gone for the 3mm Closed cell foam in the end for underlay. Was quite cheap for a 10 mtr x 1.5 mtr roll.. PVA to board and then PVA to track to hold its place..
I have made the mods to the Electrfrog points and will progress those in time.. Droppers to each piece of track for the DCC Supply.. After each piece is layed I complete and IR test / continuity test to ensure its all connected and there are no dead spots etc..
Still haven't made up my mind yet on the controller... though right now I'm heading more and more towards the Lenz 100 Unit.. Had a look at quite a few on display at my local dealer and liked that one the most.. Though I'm still not 100% just yet...
Point Control has been a bit of a thought of late.. I'm going with 12V DC via a mimic board.. ( so only the Trains will be DCC).. and I had decided to take the plunge and use the Cobalt Motors throughout.. So when getting a few bits at the dealers I thought I'll get one and then can make templates etc for fitting.. The Dealer whom is well known and in most of the magazines etc.. Said they had stopped stocking them now as they were having too many returns due to failures etc.. So they recommended the Tortoise one instead.. Anybody else out there got any thoughts on that..
?? I still prefer the Cobalt one as its smaller and easier to wire with the push clamp terminals..
So need to back that claim up before I go one way or the other..??
Just a couple of pics to show progress.. and getting a few sizes and positions..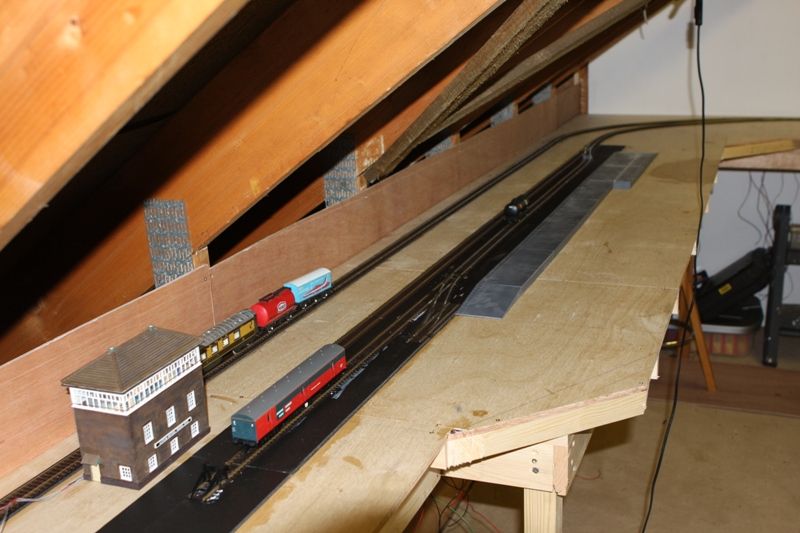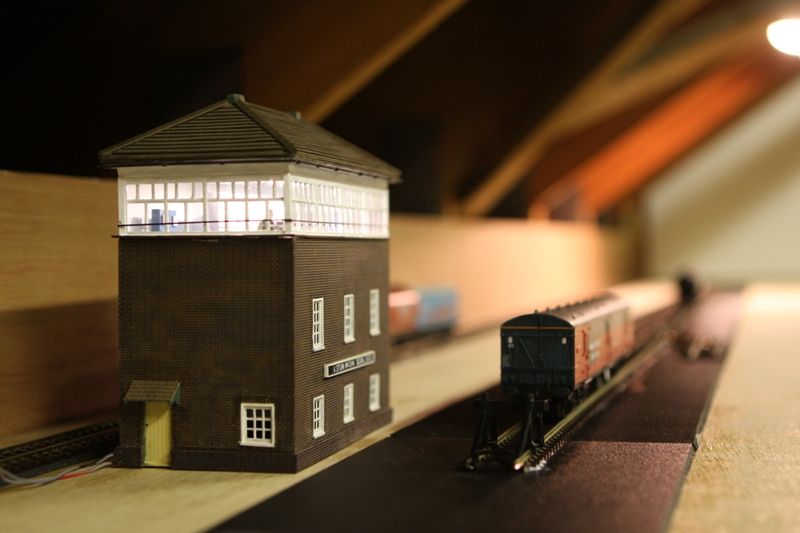 By Accident something came adrift in the signal box... so after sliding the roof off I can get in again.. I'm going to ad some more detailing to the inside and tone down the strip lighting as it can be a bit bright..!