Morning all.
I've been working at a few improvements to my model of 506 Butler-Henderson; adding the detailing packs, picking some bits out in silver. I am painting up a crew for her and coal is ready for her tender.
Two photos of the work made to the front of the loco - a before and after shot if you like.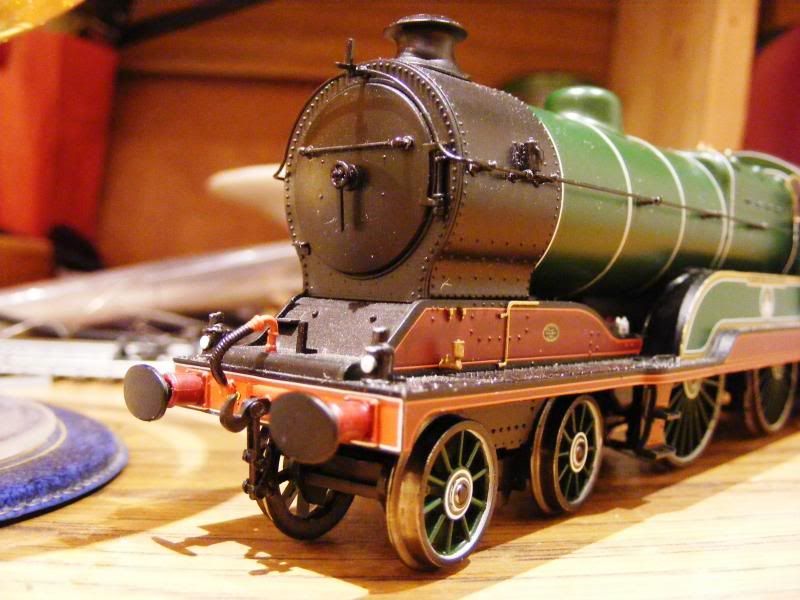 There are a few other bits to the front which need doing. The door dart still needs a bit of sprucing up, and a thin silver line needs to be applied around the smoke box door itself - something I am a bit trepid about - that'll require a steady hand and magnifying glass! I am also debating about what shade to paint the coupling. I think a slightly weathered silver sort of colour will look good myself.