Ok so I thought I'd start my thread again because;
1) my account randomly got deactivated when I changed my email on it, so I made a new account (was planning to make a new account anyway)
2) my last thread for this layout went off track a bit and is full of "update posts" that say "updates soon" with no actual updates
3) I really cba looking through the forums to find it now I have a new account and it isn't in my post history
MOVING ON
so yeah here is my layout, the third incarnation of "Loftfordshire" a fictitious location somewhere Lancashire/Yorkshire-ish set in the 1950's.
Layout details;
The track work is a mix of C&L fine-scale OO, Peco code 75 and hornby set-track (only in the fiddle yard)
DCC controlled because DCC, in my mind anyway, is a lot simpler to wire up and a lot easier to control
Buildings
i have quite a few metcalf buildings already built, lots of station building and engine shed stufff
im thinking of getting some hornby and bachmann buildings though because from the pictures on ehattons they acctually look quite good
I'd like to be able to build my own from scratch, dont think i possess the skills for that yet though
Board
Board size = 3.5meters x 1.7 meters and is 6 sheets of plywood, 9mm I think
Plan
I wanted to build something prototypical but I have neither the space nor the skills to achieve this yet, so instead I've based my plan on various layouts I came across trolling about through RMweb
the operation features I wanted to included were;
1) station - that can fit around 5/6 coaches comfortably and have a bay platform (possible terminus for a local branch?)
2) small goods yard with factory/warehouse (similar to a layout of Newhey I found on RMwebs)
3) small engine shed area for housing various shunters and small goods engines (for some sort of larger industrial area near-by?)
so yeah here's my final plan that I settled on (yes that should be a singleslip not a double, but I'm an idiot and ordered the wrong thing)
Progress
I've been building this on and off for a while now depending on when I've had money for things, but I've been waiting until I have the layout at a decent level of construction before posting, so I actually have something Interesting to post and lots of pictures, because everyone loves pictures
I've also been taking this REALLY slowly, and doing everything carefully and checking everything (for once) and so far its turning out great
so the board has been constructed (out of the one used for loftys 1 and 2)
I've finished laying the track and cork underlay
and as of tonight I have the inner loop wired up (so I could run some trains, been too long since I last did this!)
lots more to do though
ANYWAY here's some pictures from tonight of where I'm up to, was going to post some video's too but my camera work is awful and left me feeling rather nauseous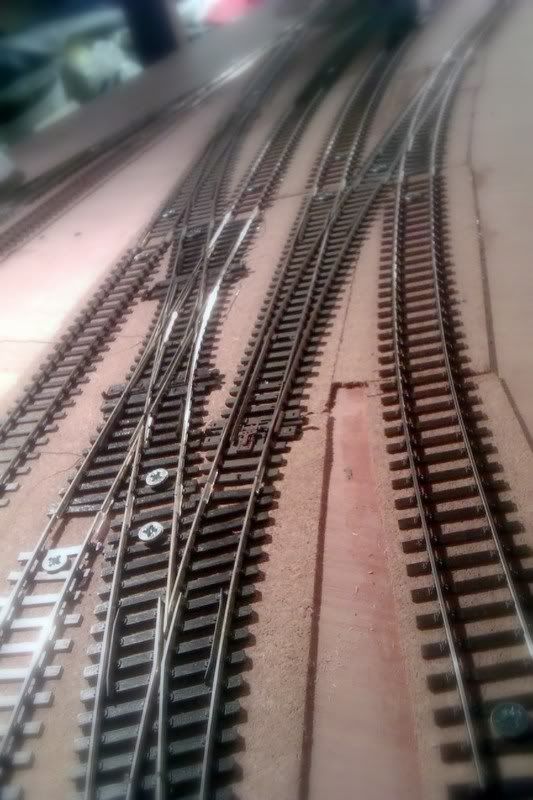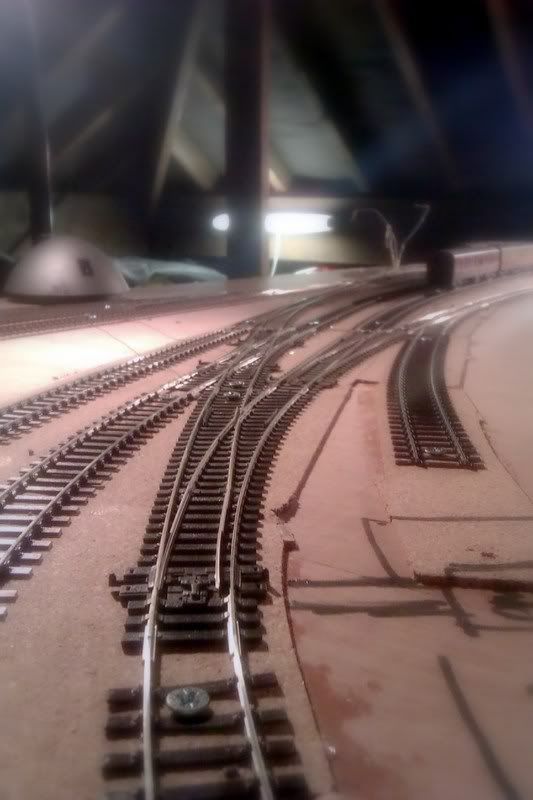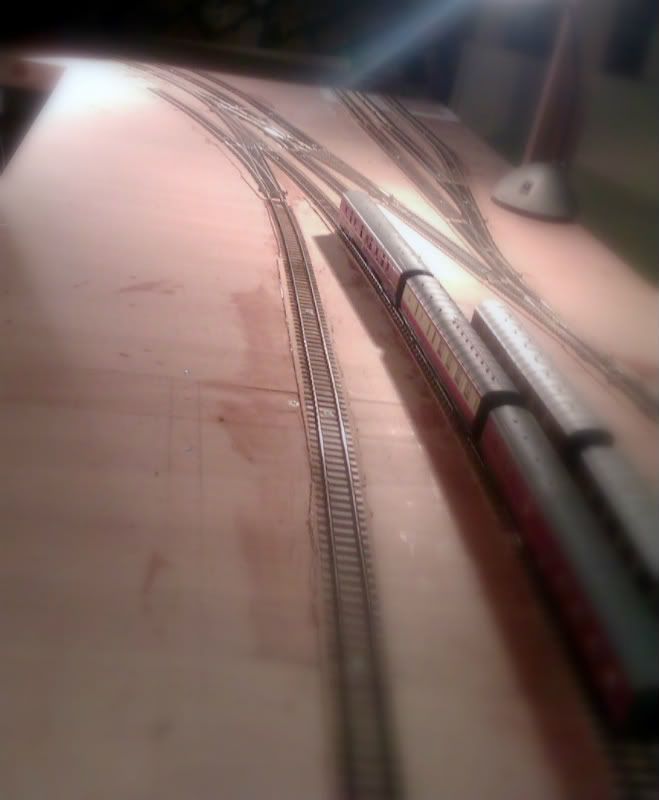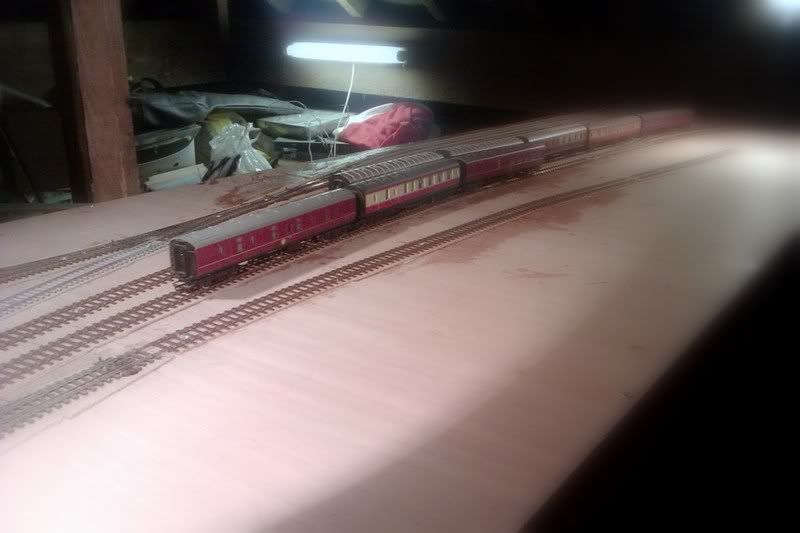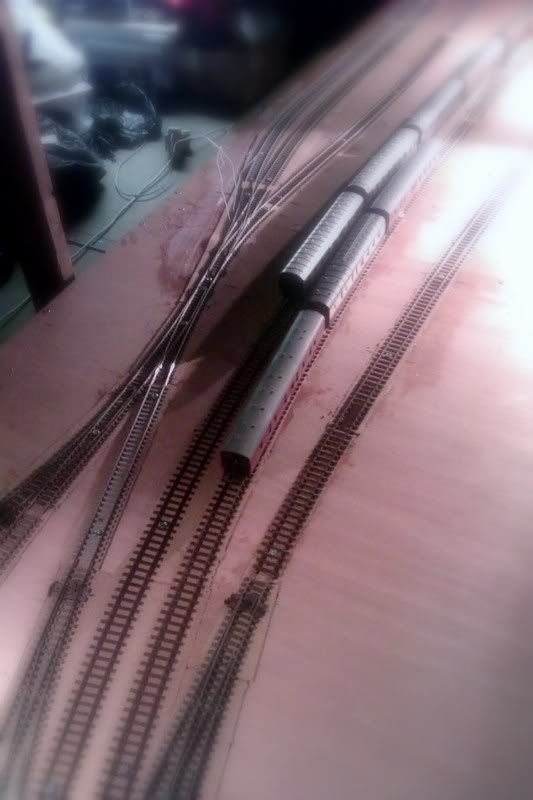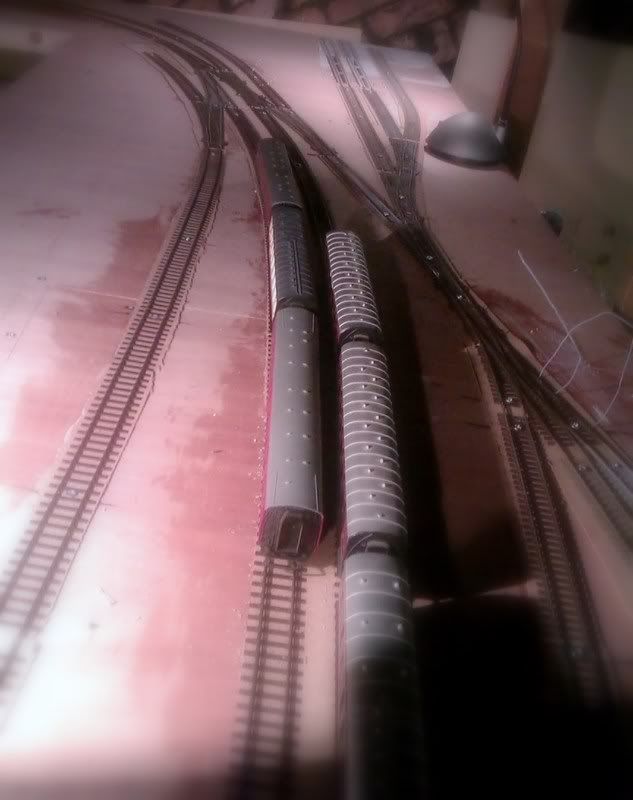 Question time
Signals
Can anyone help me with where signals should be placed? as I have no clue which or what should go where
trap points
anyone know where, if any, that these would go on my layout?
all other thoughts and comments welcome =]