Finished the retaining walls around the station platforms...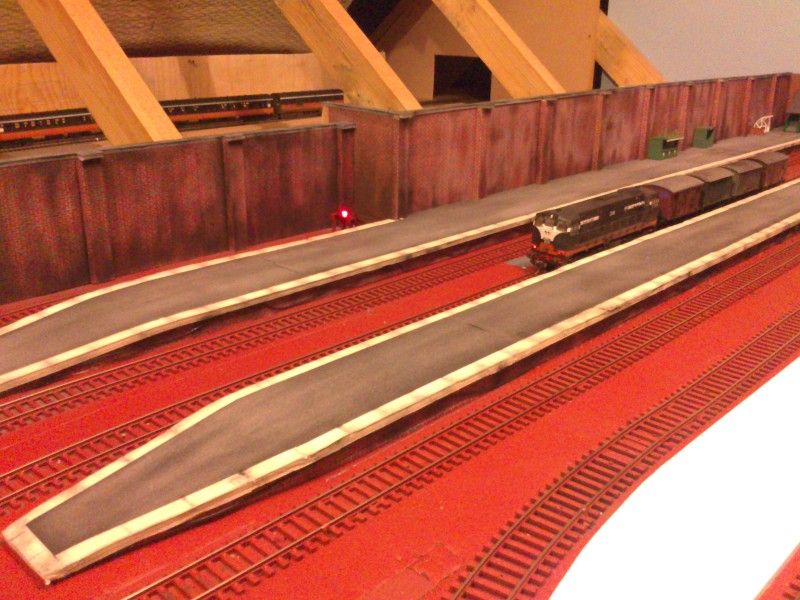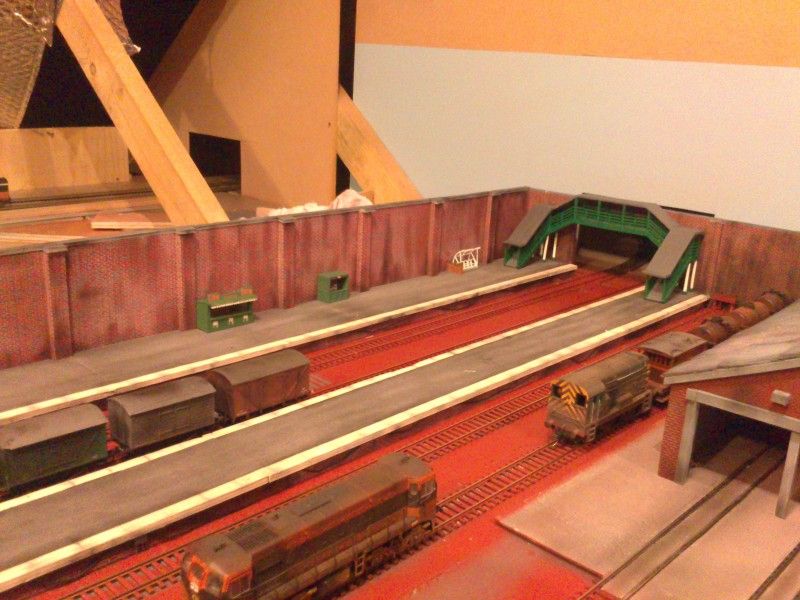 The kiosk, sandwich stall, bike rack and footbridge were Xmas presents!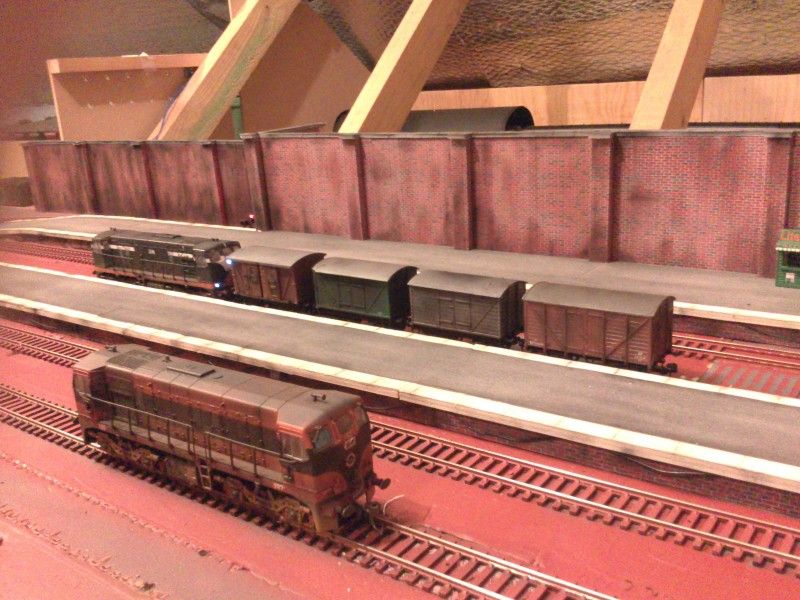 The headshunt to the left of the platform is also my programming track which is wired through a DPDT switch.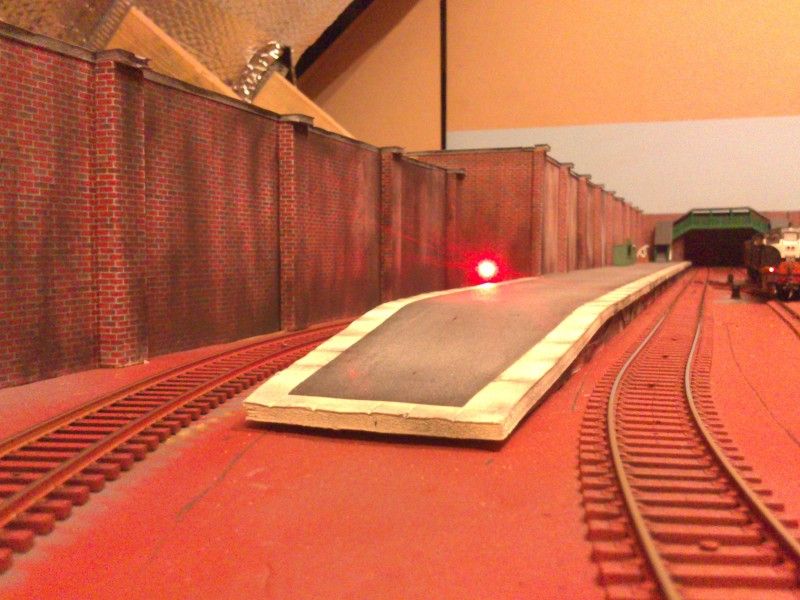 When the led on the buffer is lit the track is under main power and it goes out when the track is in programming mode.