Righto. After the disaster that was my last layout, much lessons learnt, I've decided to keep things simple this time and focus on an end to end layout with a view to using it as a project to learn new skills and techniques.
It shall be a TMD running onto a single mainline towards a fiddle yard and shall be mainly home to modern day stock with class 66's ruling the roost along with the odd preserved loco dropping by every now and then for repair.
The layout will be DC.
So far this is where I'm at.
Looking towards the fiddle yard end,
...and the other way toward the depot end.
and here is the fiddle yard track plan.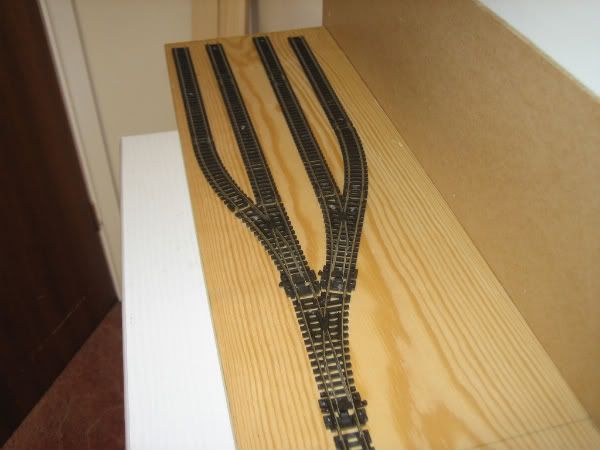 That's all for now. Although I'm trying to think of a name for the depot and want it to have some kind of reference to Sheffield somehow. It'll be entirely fictitious of course, so won't need to be accurate in any way.
Tinsley is a bit obvious so maybe somewhere else, but plenty of time for that later.
As ever comments and critisism welcome.
Nathan.