OK, I built my baseboard at the weekend, so its about time I put a thread up. I bought a GF starter set a few weeks ago, and went to Rails at the weekend for more track and another controller. They've ran out of setrack so I put an order in but bought myself a nice Gaugmaster twin controller for my planned double loop.
So this is what I started with:
I then built my baseboard - 12mm MDF with a layer of erm, stuff on it from Rails, then a layer of cork tiles to pin the track onto. Its not pro-stuff but this is my first proper layout so don't be too harsh, guys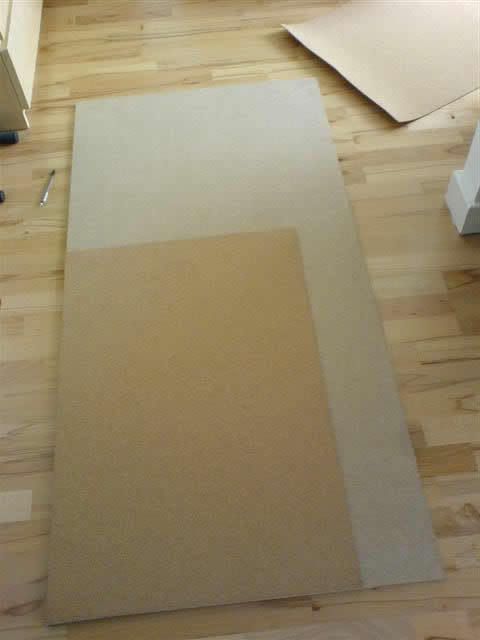 Once the tiles were on, I pinned my pathetic starter track down. Small isn't it?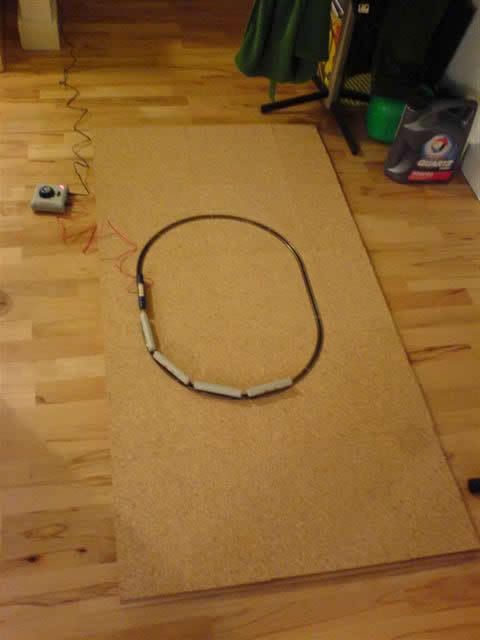 Eventually, I'm going to have a double loop, an engine shed and some sidings:
I've got room on the left for something, probably another station I think. Anyway, thanks for looking, I'll post up as the layout progresses. I love it when a plan comes together!