Hi guys!
Just to let you know I haven't disappeared and given up. The last couple of months have been taken up with some much needed DIY and I am very pleased to say it is nearly finished. Good job really as the weather has changed for the worse and the DIY was on the front of my house.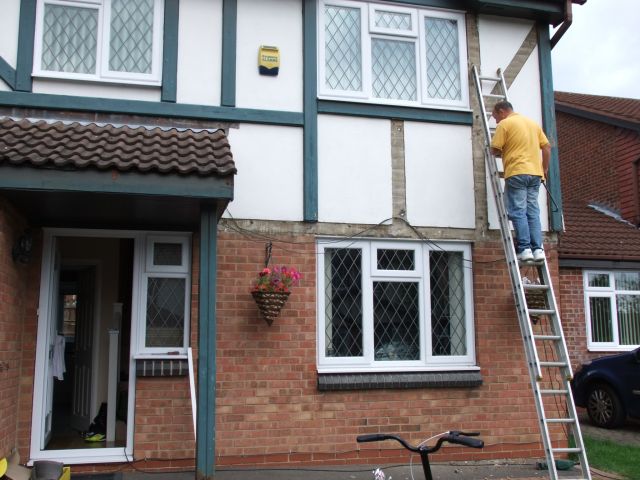 Anyway, work continues on the shed for my layout. I have decided over the last couple of nights that I wasn't happy with my original plan to leave the windows blacked out, so have started to carefully cut them out. However I didn't want to take the easy option of sticking some OHP film onto the back, so I am cutting out some leftover 1mm thick acrylic sheet into window panes that will be inserted into the cutouts. Here's what it looks like at the moment:
Hopefully my brother will be designing the interior walls shortly that will be stuck in place. I also need to create the office that sits in one corner. The roof is printed off and ready for sticking onto board. I just need to decide whether to make some beams to support it using plastic I-beams.
I must really crack on with it now as I have also ordered a couple of bits from PH Designs. That could be fun as I have never attempted any etched stuff before!
Anyway, it's good to be back. Hopefully the next update will be a little more worthwhile.
Dave