Cheers for the comment Ben.
I don't often get much done on week nights but had a burst of energy tonight...
I've re-done most of the edging on the depot building with a darker card which I'm much happier with, the white pipe in the middle of this photo is helping make everything look nice and straight. It will be sprayed gray, detailed and fixed in place and I'll add some right angle sections at either end taking it into the building. I'm not sure yet what it would actually be for in real life!! I'm still to add drains and walkways and maybe even some windows (although not cut through - just too dirty to see through!) to the smaller depot building.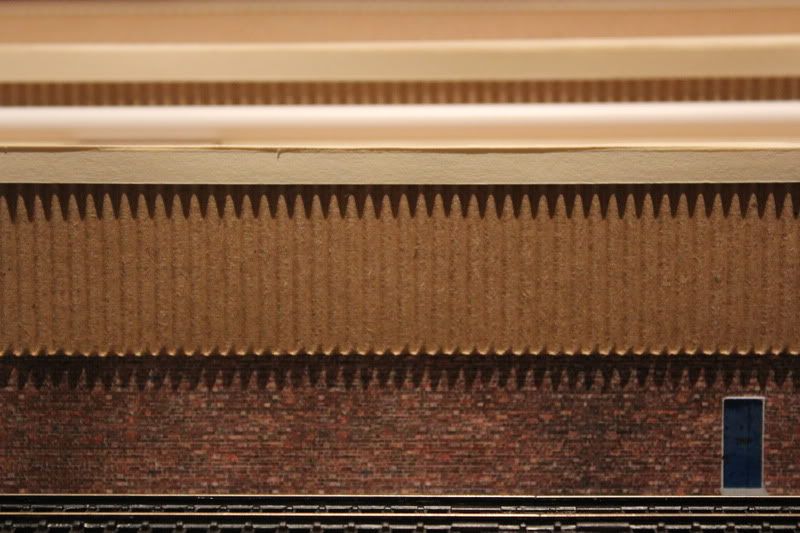 I've also tried out the edge of the container terminal which sits at one end of the depot. Eventually it will sit on a concrete floor and be surrounded by ubiquitous security fencing. It will also get a couple of containers higher and I've got a plan to give it some depth - more on that when I do it!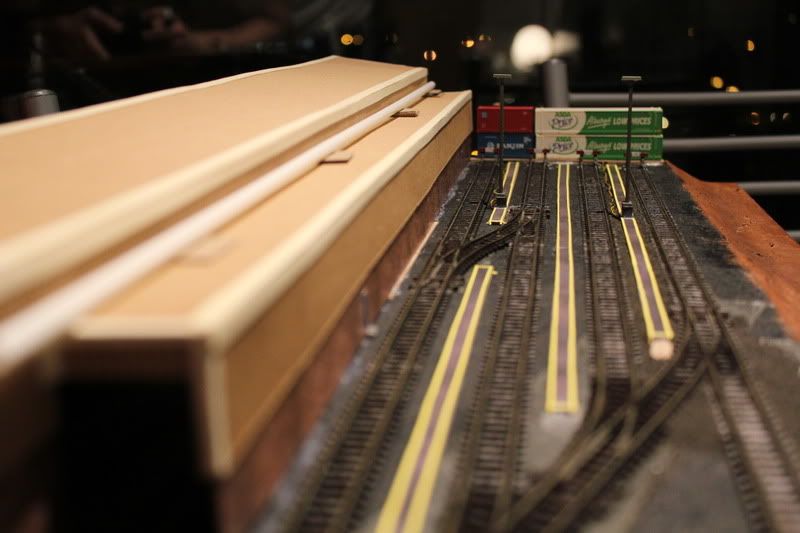 (The next thing to fix is the bends in the top side of the roof!! Though they don't look as bad in real life, it's amazing how good cameras are at seeing everything you don't want them to!!)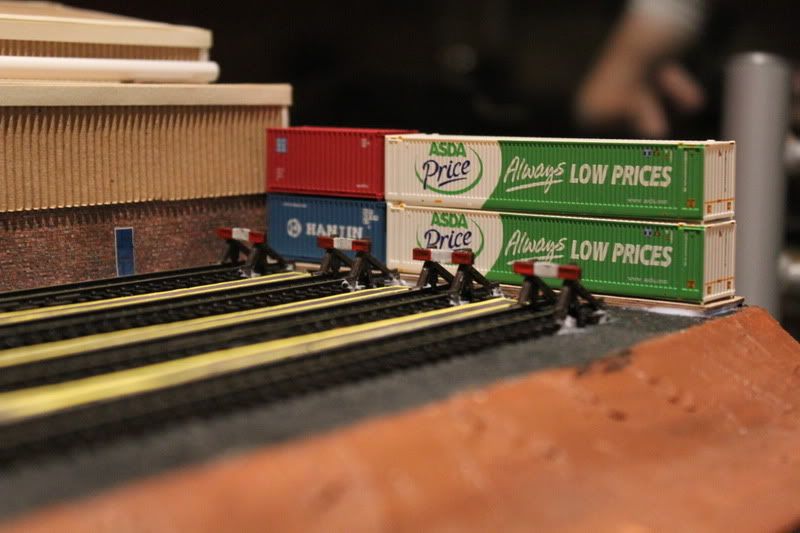 And finally one more of the new lights in better light...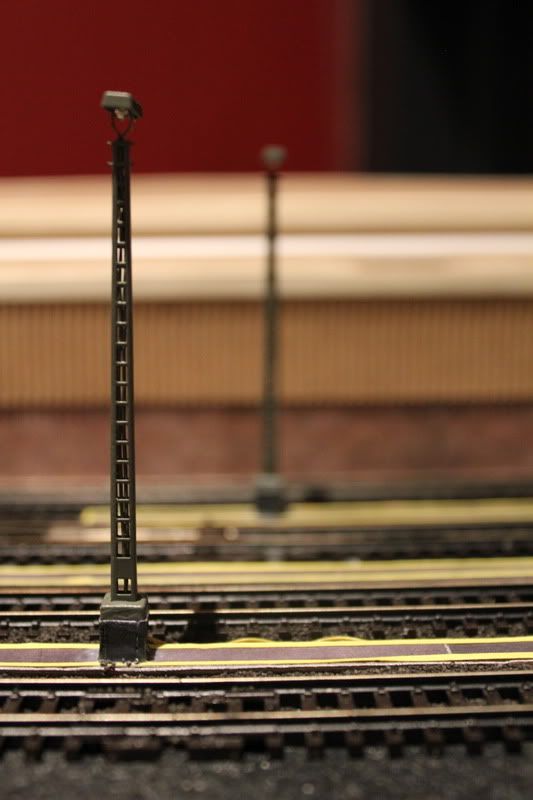 I'm thinking about replacing the Scenecraft fuel point with a Knightwing kit, does anyone have any opinions on the kit and/or suggestions for alternatives I've missed? Thanks in advance for any help.
Next up is the ballasting which I've been putting off for long enough now!!
Cheers,
Nick