Hi,
after ages of just reading in this forum, I thought I could finally present my layout 'Sudbury-on-Sea'.
Sudbury-on-Sea is (supposed to be) a small seaside town in Hampshire. It once had a ferry connection to a nearby island but after freight traffic on that island was handed over to lorries and a new ferry terminal was opened, the ferry-port at Sudbury became redundant. The line to Sudbury, however, still serves the harbour and the small city terminus, which is located right at the promenade.
SouthWest Trains run an hourly service to Salisbury, morning and afternoon trains go directly to Waterloo. 2-car Turbostars (class 170) are sufficient for the traffic.
As I do not have too much space to spare the layout should fit into a relatively small box of 77cm x 22cm which is *go get calculator* roughly 30'' x 8.7''. This is the plan I came up with: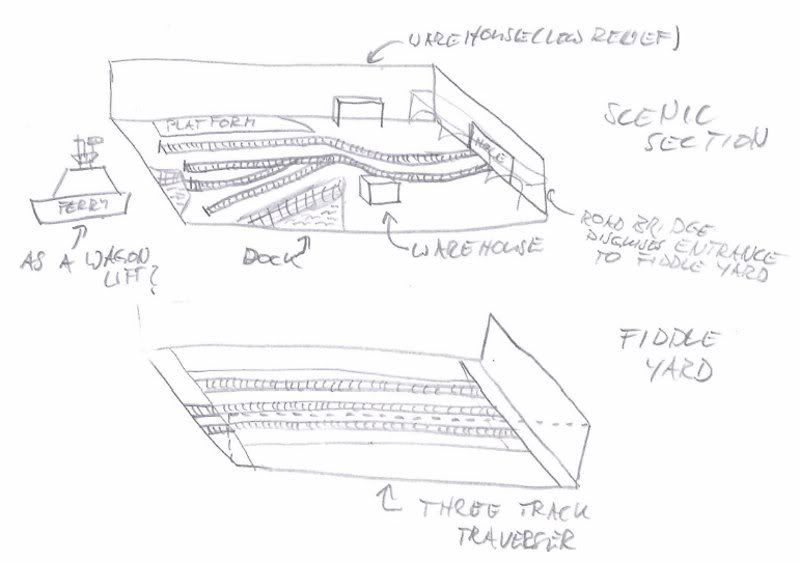 and for more detail:
As you see the layout has actually two lines: the passenger line at the back and the freight line at the front. The freight line can be used as an inglenook shunting puzzle.
More pictures to show my progress: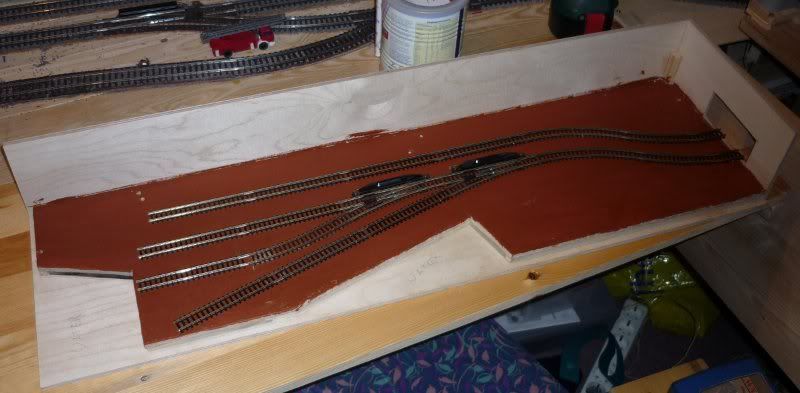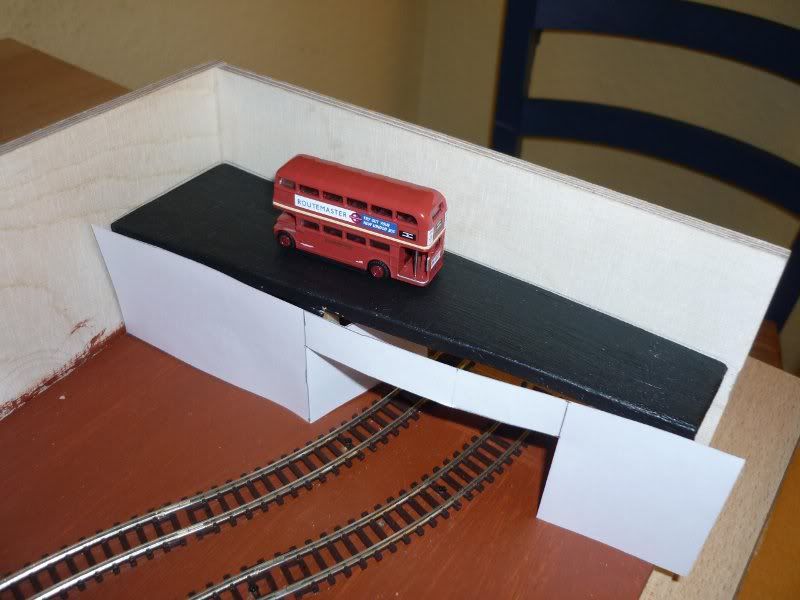 paper mock-up of the road overbridge, which is going to disguise the entrance to the fiddle yard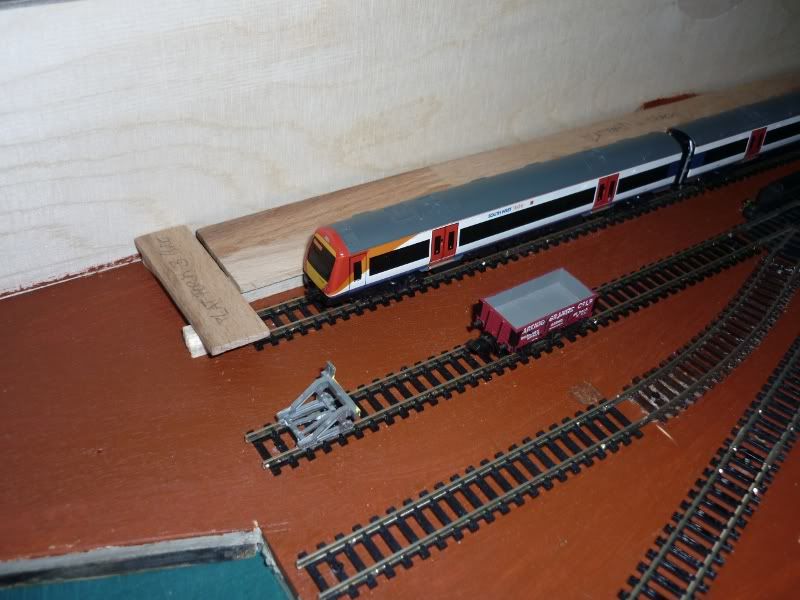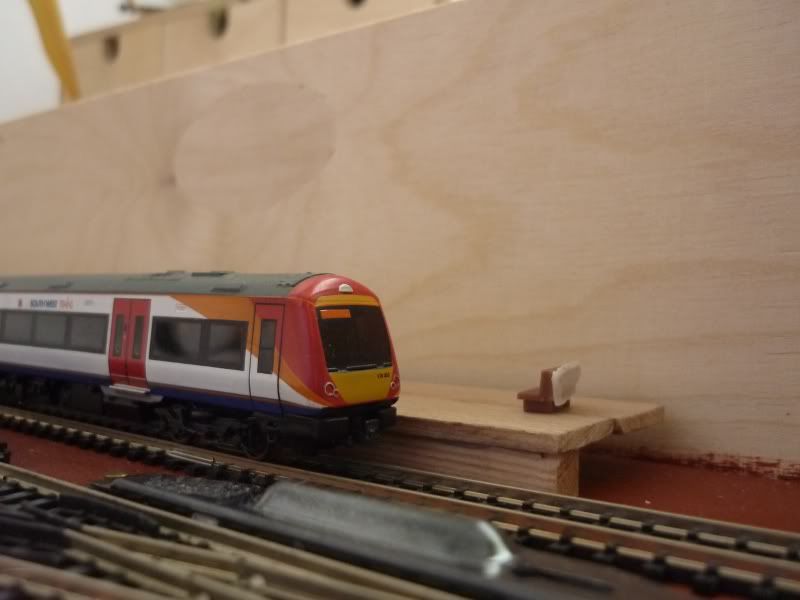 SWT 170 at the platform (corpus)
the painted platform in situ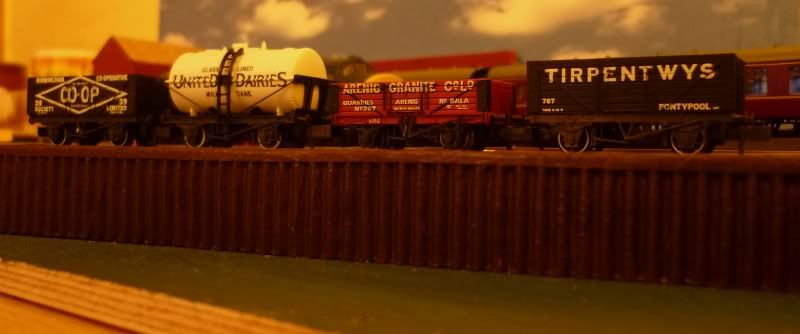 Father Christmas gave me the two Peco coal wagons and the Peco milk tank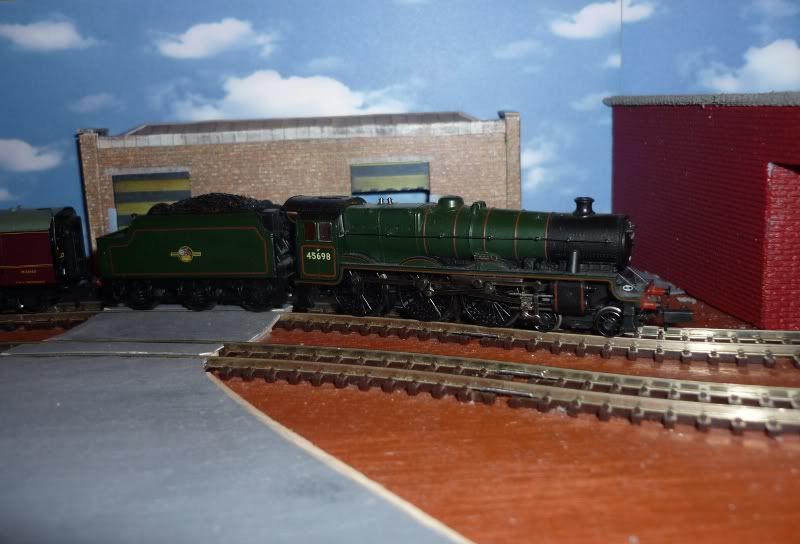 an enthusiast's special headed by Jubilee 45689 'Mars'

aerial view shows the special with the Jubilee, a class 37 in the siding, and some wagons at the harbour
So much for now. Thanks for looking. Comments always welcome.
Michael