For the parking area in the station & the B roads. I've decided to use ballast to make these. The ballast as is, is much too large scale wise for this & will leave a very rough surface. My plan is to 1st to partially grind down the ballast & to put down a base layer of ballast affixed to the surface using double sided sticky tape. On top of this the ballast will be applied using the usual method of ballasting track with dilute PVA glue. After about 8 -10hrs the glue & ballast are still malliable enough to be worked by using a 1 & half inch roller I got from poundland.
I did a trial piece 1st. Although the sample is not as good as I intended. This was due to rolling it only after 4hrs hrs & some of the ballasting came up on the roller. But the areas circled show this'll work & can always be painted as in the blue circled area. Though except for surface weathering, I hope this wont be neccessary & intend using mixed shades of ballast to achieve the desired appearanace. Also items such as pot holes can then be picked out of the finished surface.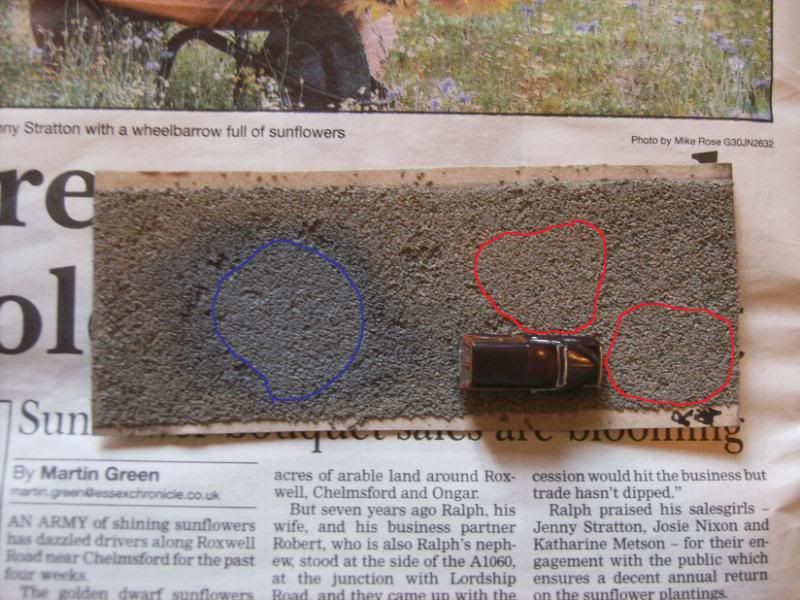 Here's the roads & parking area with their base layer of ballast fixed down with double sided sticky tape.