Hi, this is my first post here, been a member for a bit now and have finally plucked up the courage to post lol
. not that I'm unsure of how the forum works as its the same phpBB layout as I use for the
Online Gaming Community
I am a senior admin on

.
Anyway back on topic, I'm kinda new to this whole scene, dabbled a bit when I was in my teens but then got distracted by girls etc. now I've got kids of my own my girlfriend treated them (me) to a train set last year, was a Hornby City Industrial set for about 50quid in Hamleys...
so i got back home to Cornwall and went to B&Q and got some loft flooring boards and some 2x2 and started making myself a table, was originally in the spare room but has now moved into the lounge as we needed the space in the spare room and my house mates dont use the lounge

. i started with a basic oval but soon got bored so decided i needed a change, racked my brains for some ideas and came up with this...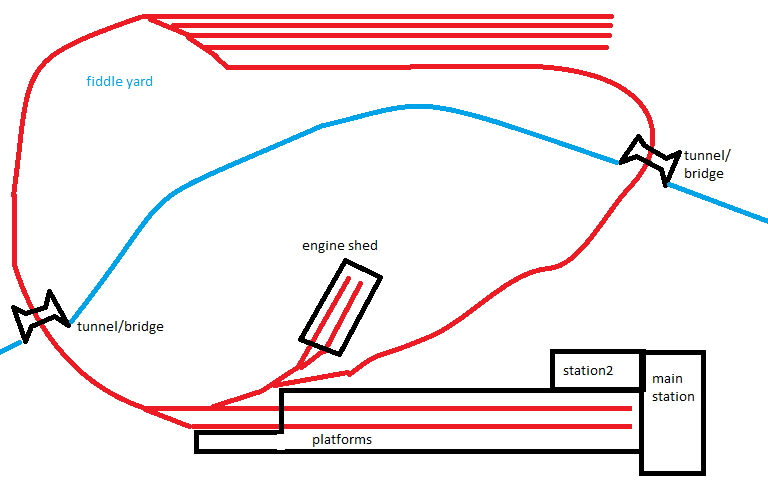 sorry for poor plan but was best i could do in paint its in my head so i know what i want

so started building and i think i have caught the bug. as im working full time and have the missus its taking a while but im getting there slowly. i forgot to take pictures early on on the re-build but will try to from now on

although i do have some kicking around from the first build if i can find them.
Before i start on the pictures i just need to say that there is no "era" that this is set in as i like the locos from all era's but it will be vaguely GWR/FGW based as thats where i live oh and sorry for the mess
Mainly i have concentrated on buildings and sorting the track out on the board before i do any detailing. oh and it was about an hour ago i took these photos hence the darkness.
First is my main building on the layout, its the station terminus.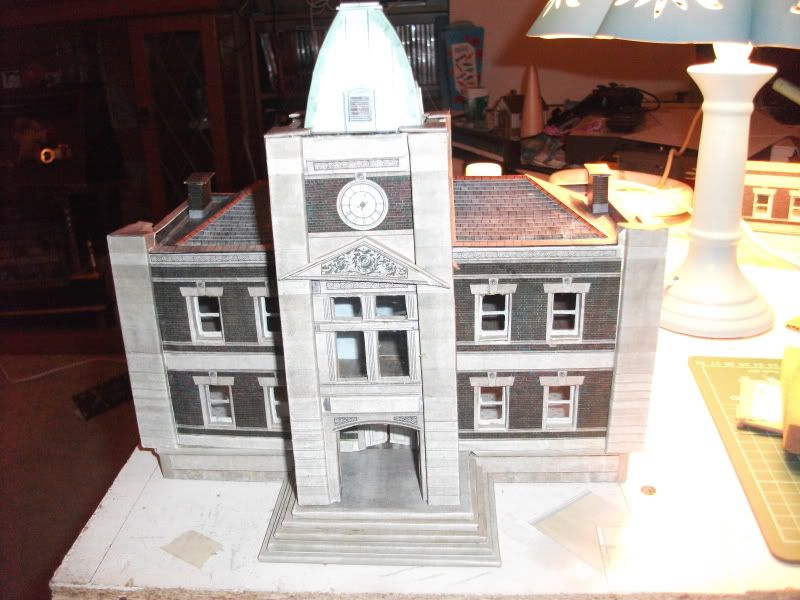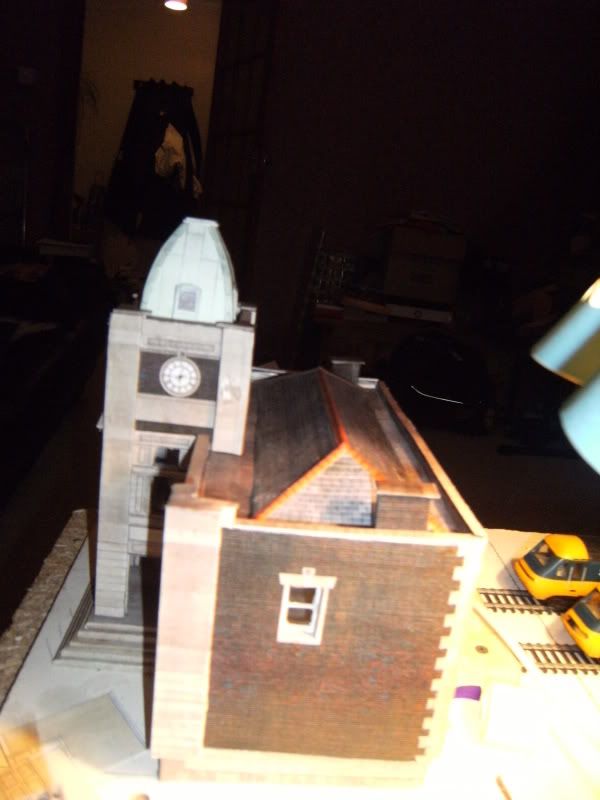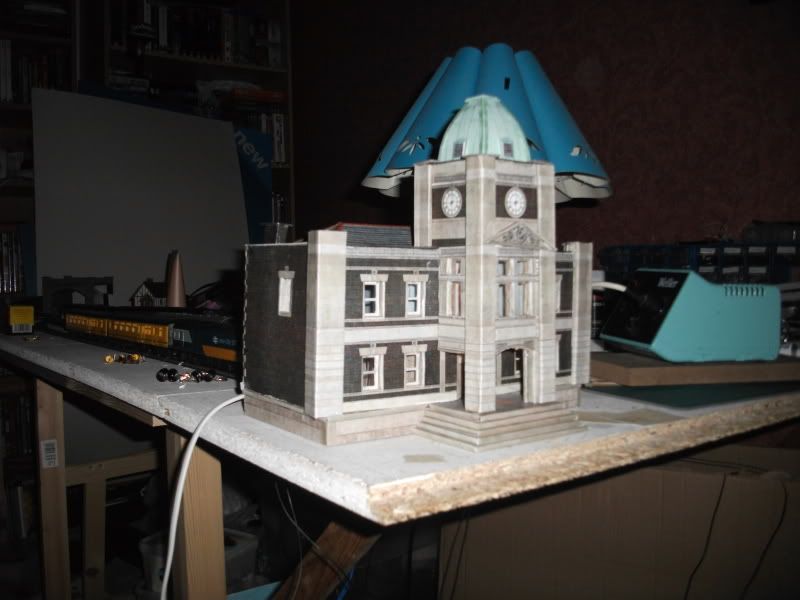 i wanted something big and grand on there and thought what better than a big terminus, complete with roof over the dual tracks which is still to be made lol. it is the
Scalescenes
R005 Station Building kit. not bad for £7.99, i made it out of cardboard, mainly because i had loads kicking around the house, but also because i wanted to install LED's into the building, and the corrugated card makes it easier to hide the wires, although i did use too thick card for the main station building so need some modifications to the base.
Here it is from the platform side with HST's from ebay where the platforms will be
along with homemade illuminated buffer stop.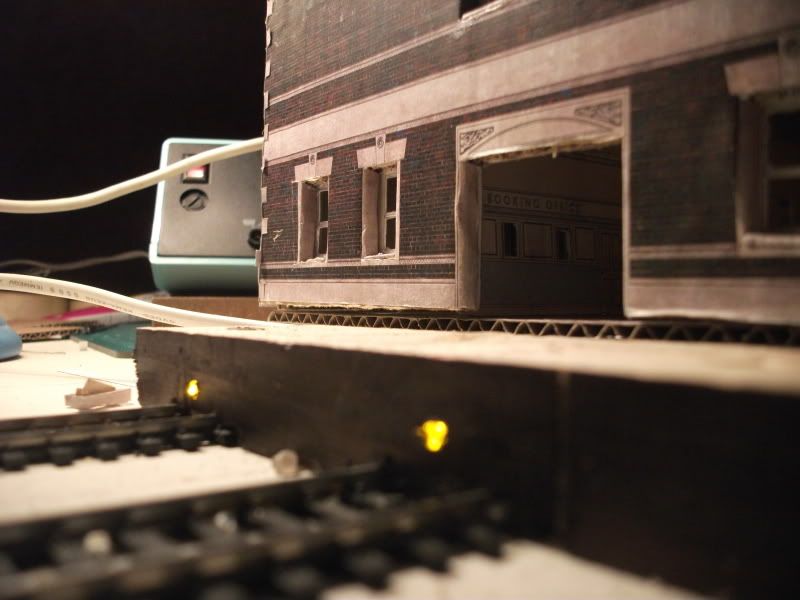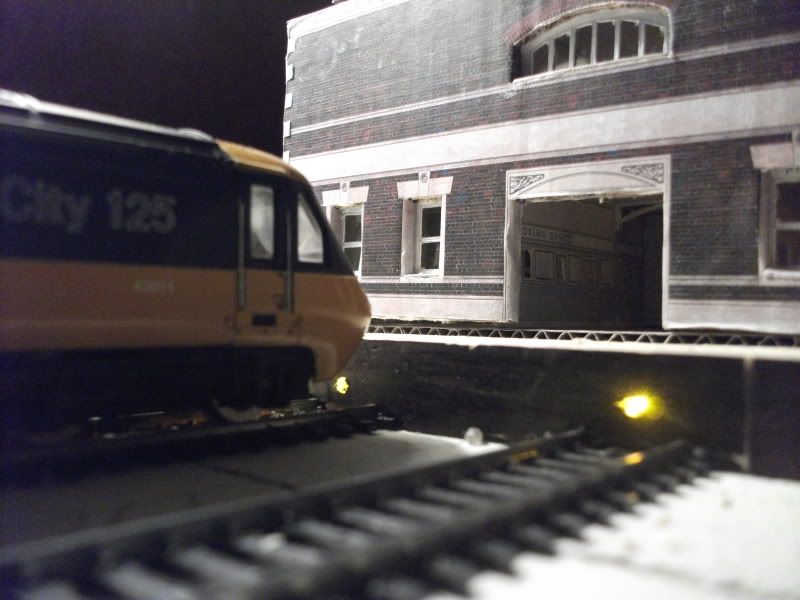 Some Shots in the dark with LED's lit.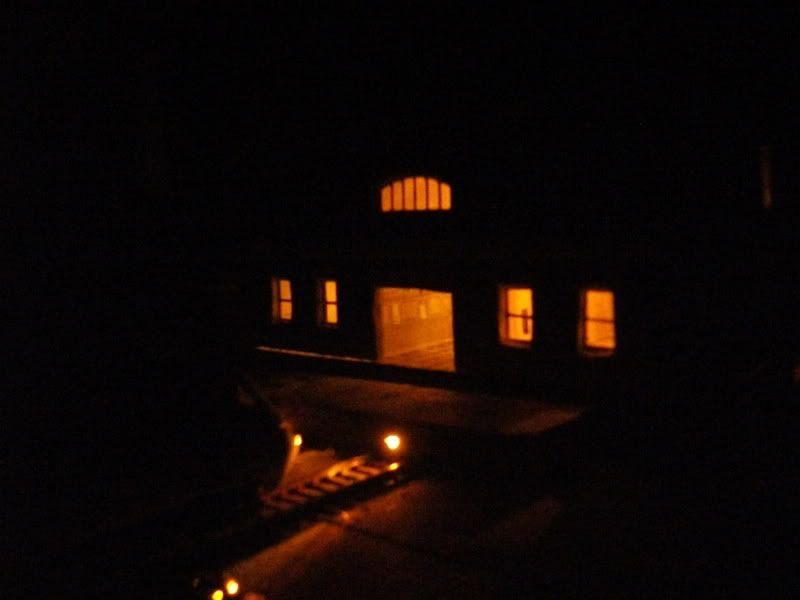 Platform side with buffers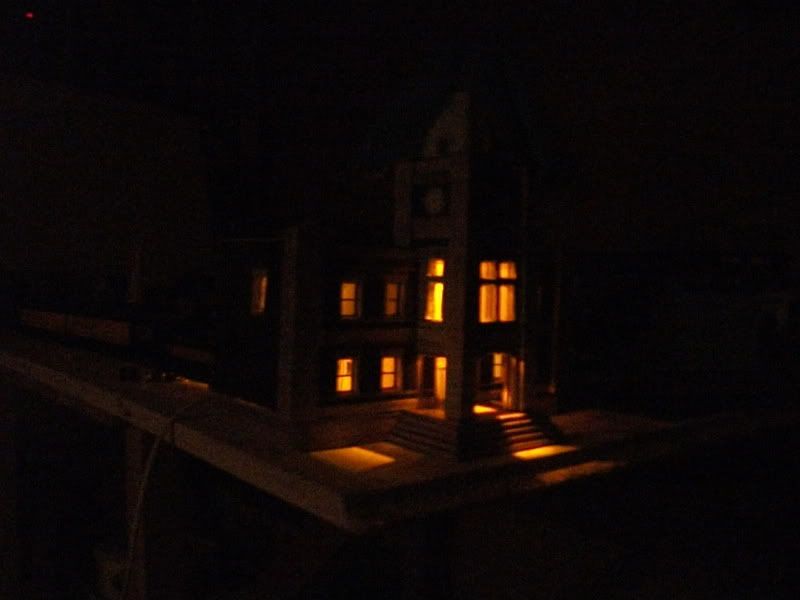 Front Left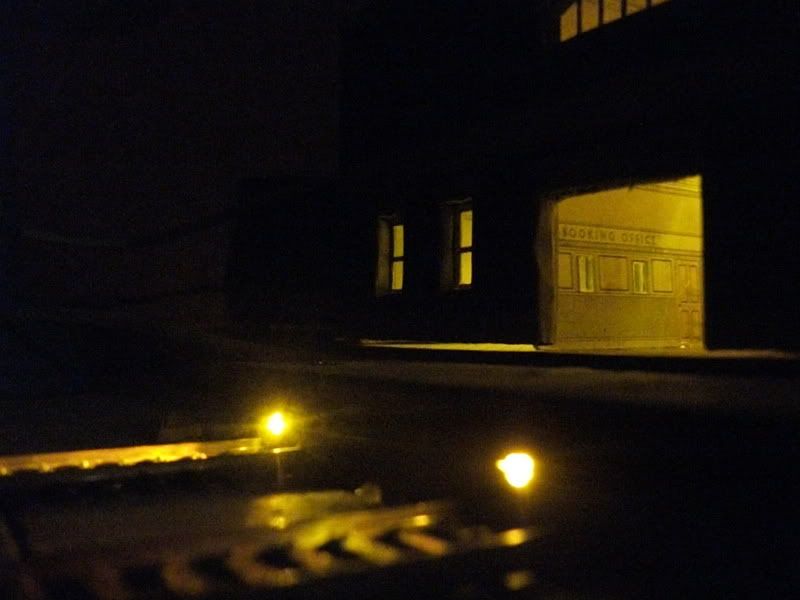 close up of buffer and interior of station
have also made the
Scalescenes
Bridge as the entry to my fiddle yard...
as seen from the station
and tonight started work on the smaller station building, left the roof underside to fully bond overnight before adding LED's into it.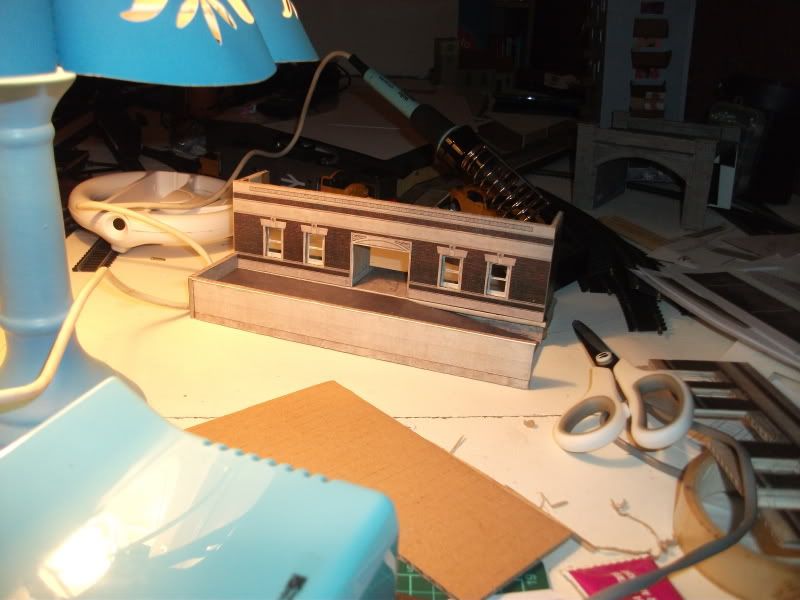 regards locos, i currently only have a HST from Ebay whos lights didnt work when i got it so played around with LED's and am happy enough with the result until i can afford the directional red/white ones i have seen, the small tank which came with the Set, a diesel a mate gave me for fixing his laptop and a King Class steamer i had when i was a kid. and stock i have a breakdown crane and yellow coaches to match and 2 badly painted green coaches from when i was a kid, and a selection of goods wagons from the industrial set and the set my friend gave me, will be buying more ASAP, have my eye on some MK3's to go with the current HST, a new FGW "Dynamic Lines" HST, and some others, but money is tight so alas they will have to wait.
I will stop nattering now as you are probably bored, that's if your'e even still reading, please don't be too hard lol. some of the layouts on here are truly epic, and i know mine is not going to come anywhere close
also if anyone can think of a name for it lemmie know