Bit of an update first because I was checking it would clear the fences here's a nice pic of 6010 king Charles I.
Now onto the department store. Decided to knuckle down with it today while the missus was at work and my sister was being taught to play gran turismo 5 by her fellah lol. Anyway, my mate suggested I should try to replicate the effect I got in the odeon with the department store. I stupidally agreed. Here's me cutting out the letters for m&s.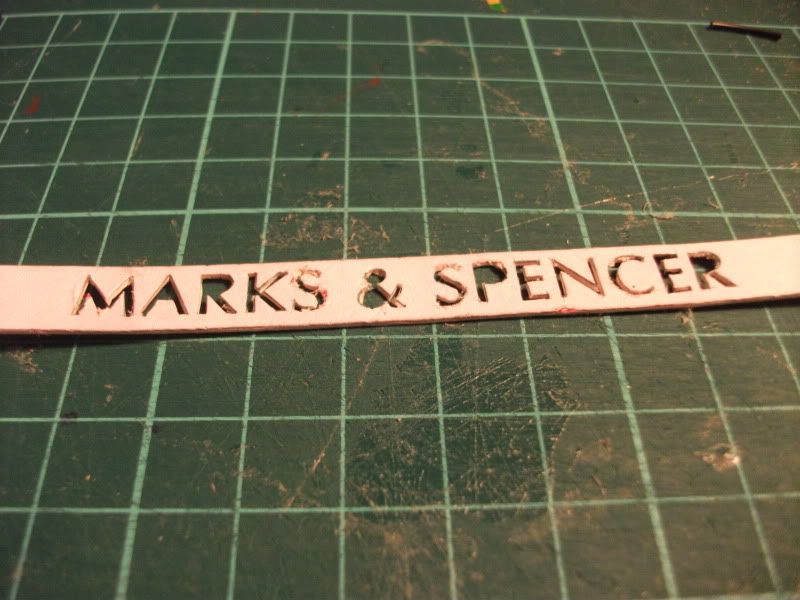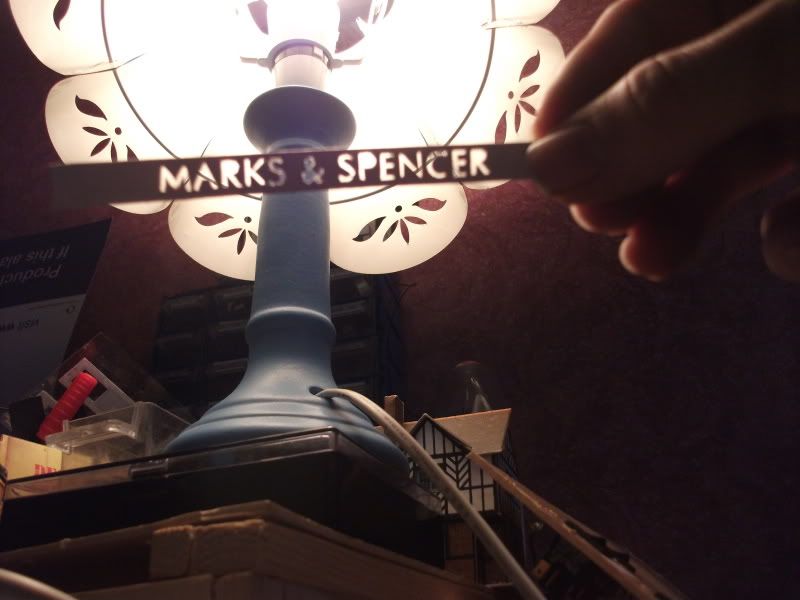 Then fitted around another mirror box with the translucent paper ready to be stuck ontop.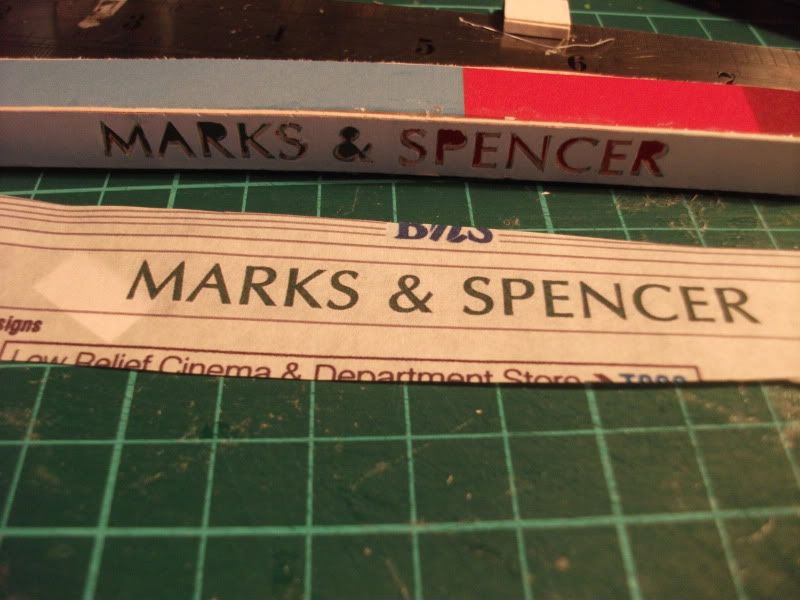 And in siteu on the building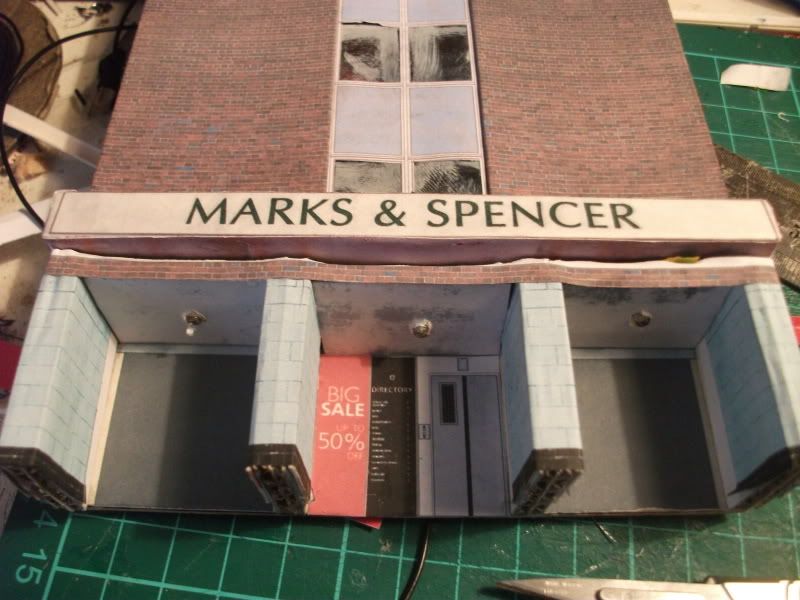 And lit up.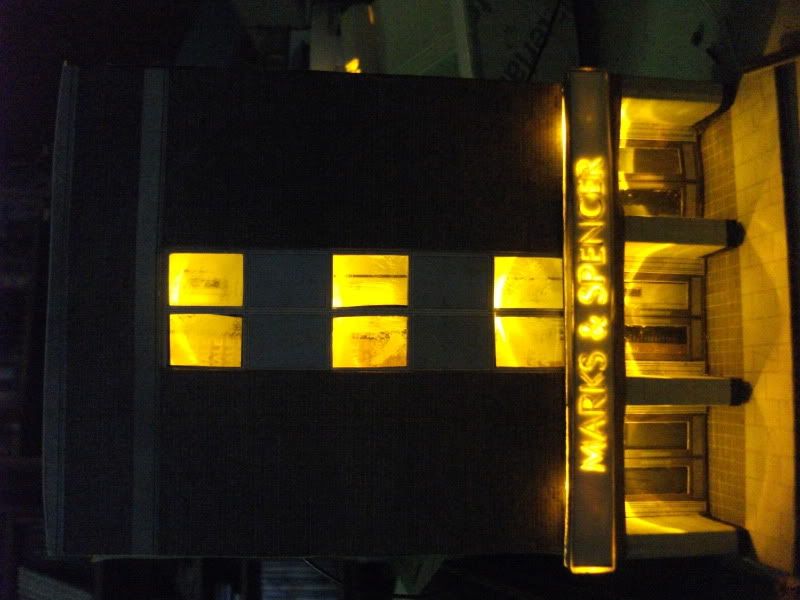 And finally a shot of it sat next to the Odeon