New year....new layout. After Fosse Park was demolished to make way for a hyper space bypass the good citizens of Blue Army Ville have decided to construct a new railway system. In response, the "Creator" (me) purchased lots of good quality wood from B and Q and spent a few days building up new baseboards and tables, only this time I actually bothered to use a spirit level...ahem. The great thing about using B and Q is that they will cut up wood to any size that you require, thus my tables are nicely aligned and flat. With this layout I have decided that it is not a good idea to try and build a station over a loft hatch.
Here are some pictures....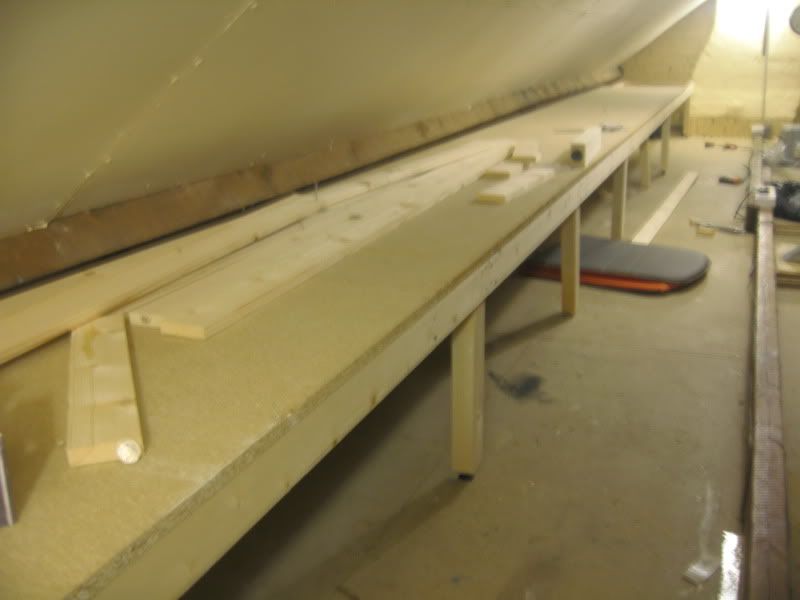 I then decided that my camera was **** and thus purchased a new HD one.......a Panasionic Lumix LX5......hmmmmmmm LX5
here are the finished tables ....look.. I have even painted them for that professional finish..looking south
looking north
I am very pleased with the work done so far as it far exceeds the quality (or lack of) of the previous set of tables which were quite shoddy. Since then I have purchased loads of track and built the viaducts that go along the back stretch. To help with the track weathering I purchased an airbrush, an AB620 I think and have almost finished. For this purpose I used Acrylic paint Fat Earth Brown. Humbrol 113 was too orange for my liking.
Here is a sort of a track plan using Anyrail wot I purchased before Christmas
There have been a few modifications in moi ead. It is on two levels, the outer ring being the upper level. Im sure that once thr track has been laid down it will look completely different.