Hi everyone,
I have been busy laying track again the last few nights. I am almost finished in the fiddle yard so I am planning the boards to go above it. I am thinking of making these lift up or at least have some sections that lift. Fiddle yard access by the hand of God should hopefully be minimal, but it would be nice to get in there.
I realised that when reading threads of other members that I sometimes get lost and don't know which part of the layout I'm looking at. So I am including some overall shots of the room so that I hope you can get a perspective of the progress so far.
By the way, I have left all the tools and rubbish and other clutter laying around so you get a sense of 'atmosphere'. It's not because I couldn't be bothered to tidy up. Honest!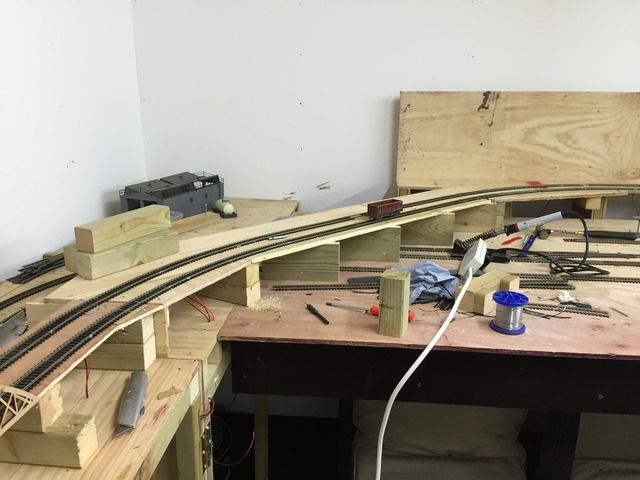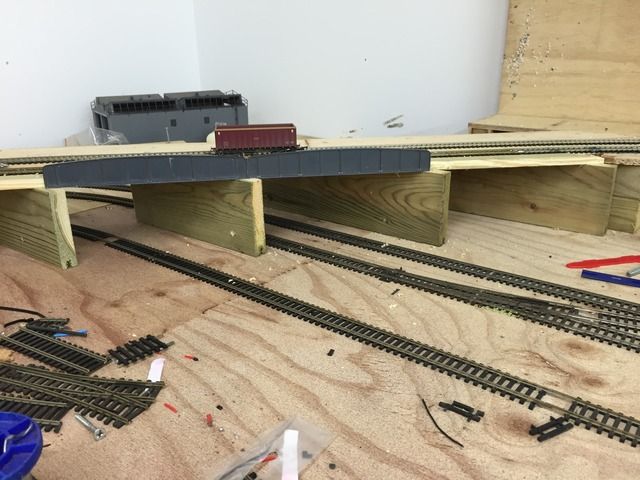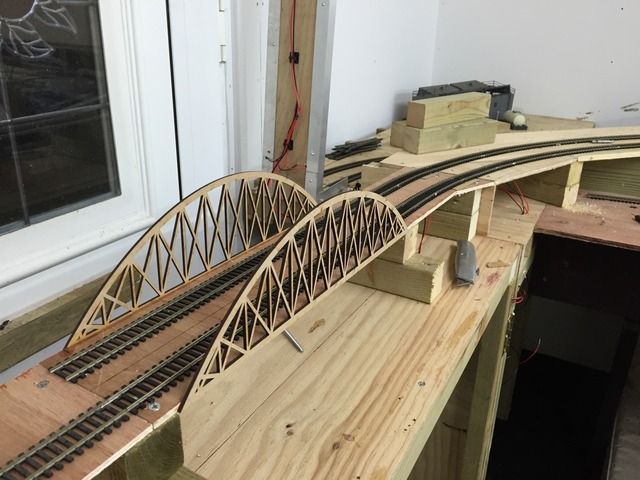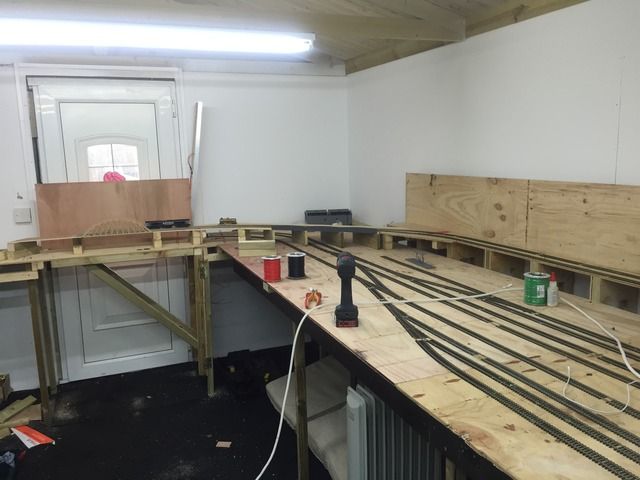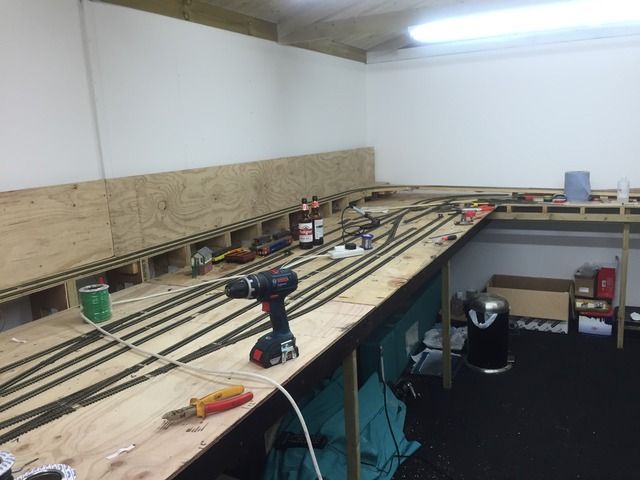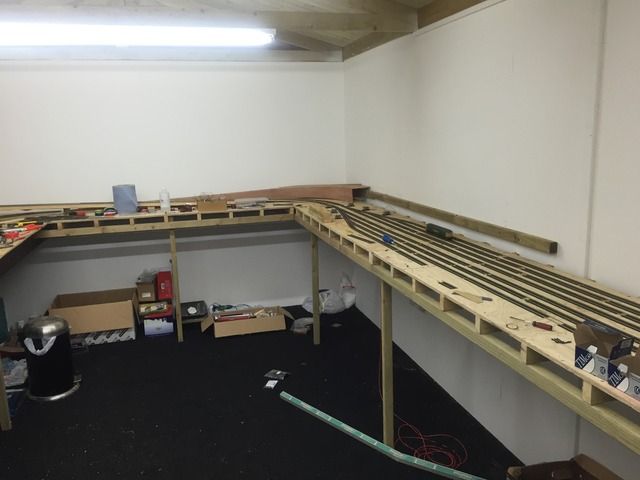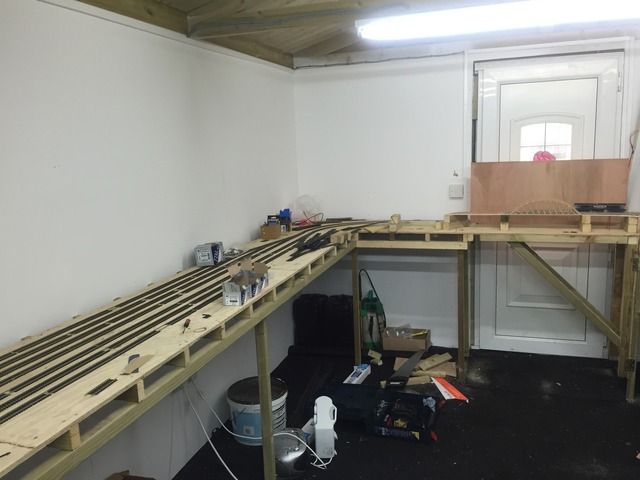 Thanks
Dan
Edit: the overall photos were taken on a rare, free Saturday afternoon. I had a great time. Hence the bottles that the eagle eyed will have seen