Hi guys,
I have been working away at my layout for nearly a year now so I thought I really ought to start putting updates on here and photos etc. My first layout since I was about 12 (28 now). I am building the layout in one of our farm out-buildings. Luckily there is bags of room in there for me to go onto 3and a half of the walls, leaving the door accessable.
I have taken a great deal of inspiration from the former "Camelot Junction". I'm not saying it is a direct copy, but, a few of the key areas will be similar (and it's a mirror image). To that end full credit for any of the genius ideas and itellectual property go straight to Simon Hescott. The name Midville Junction is not very imaginative. Midville is the village in Lincolnshire that I live in and Junction.....well....ya know means Junction
Anyway, on to the photos so far.....
Whole Room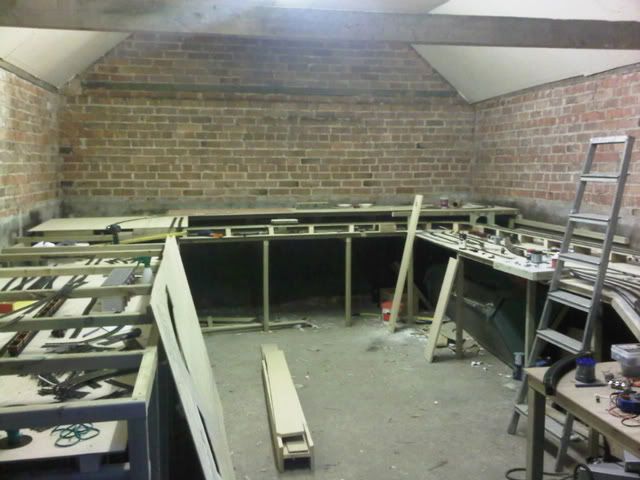 Stock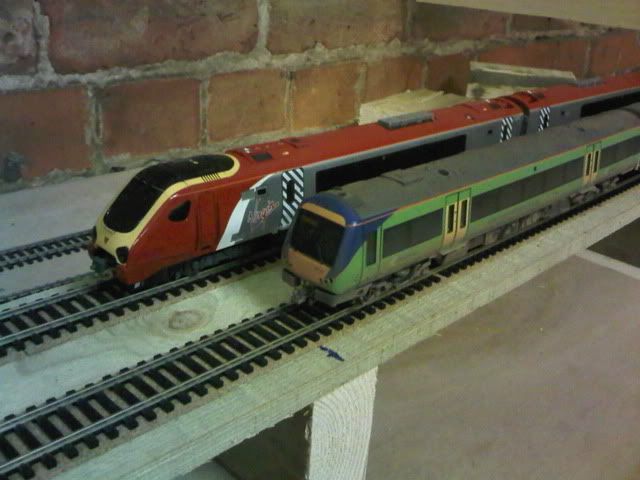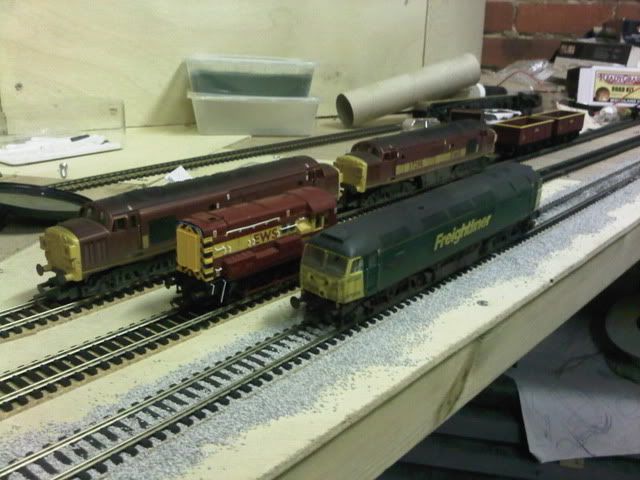 One End of Fiddle Yard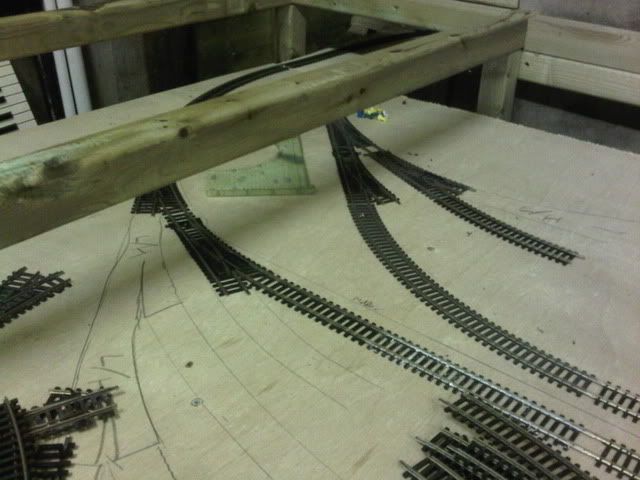 Other End of Fiddle Yard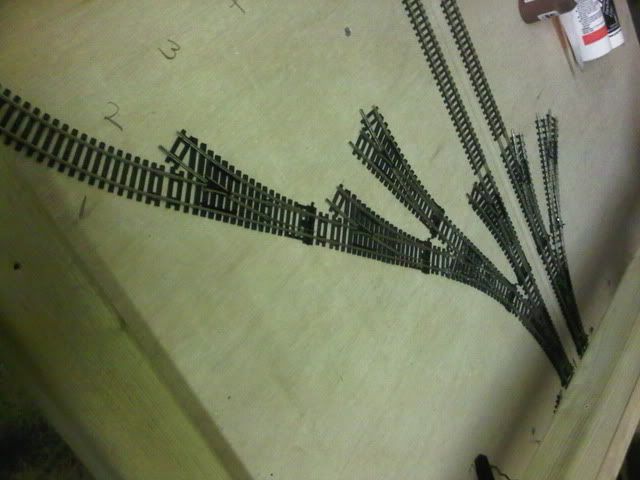 TMD Area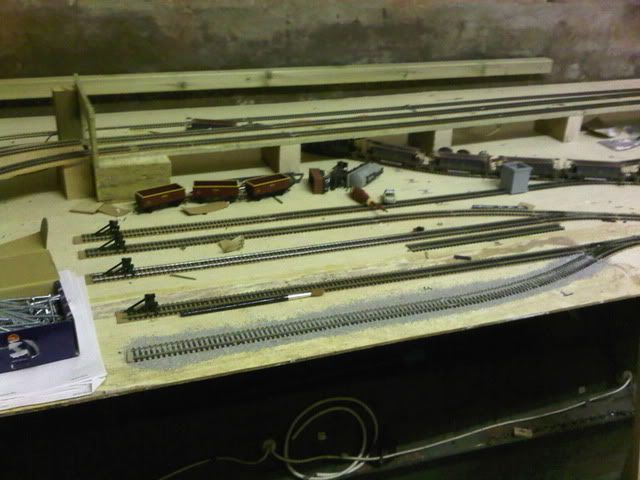 Yard Area / Holding Sidings / Mainline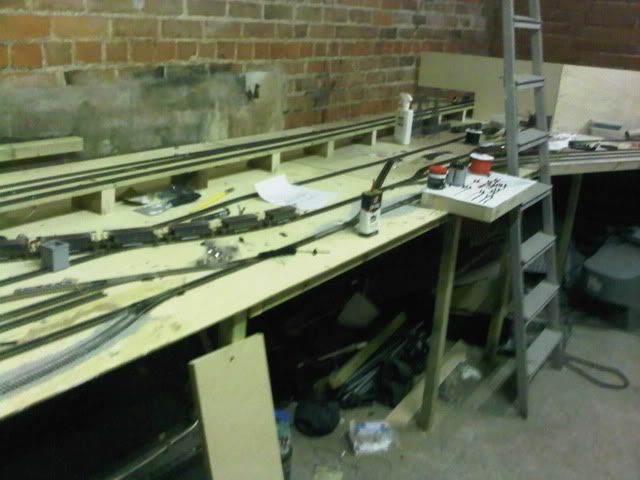 Prototype Control panel (lots of work needed but it does operate)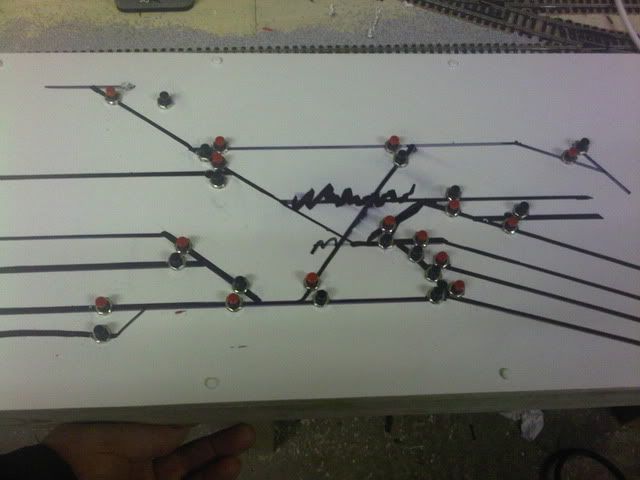 Hope the images work. I'm brand new (like ten minutes ago) to Photobucket
Thanks
Dan