Evening all,
Well i have now moved into my University accomodation so my Uni layout has begun. As i am at Sheffield Hallam i have decided on the name Hallam Junction. It is 4X1 (without fy) and represents a small preseerved line terminus. I'm using code 55 finescale track with concrete sleepers for the main running line and wooden for the yard. Oh and it will be DCC
Anyway pictures to start: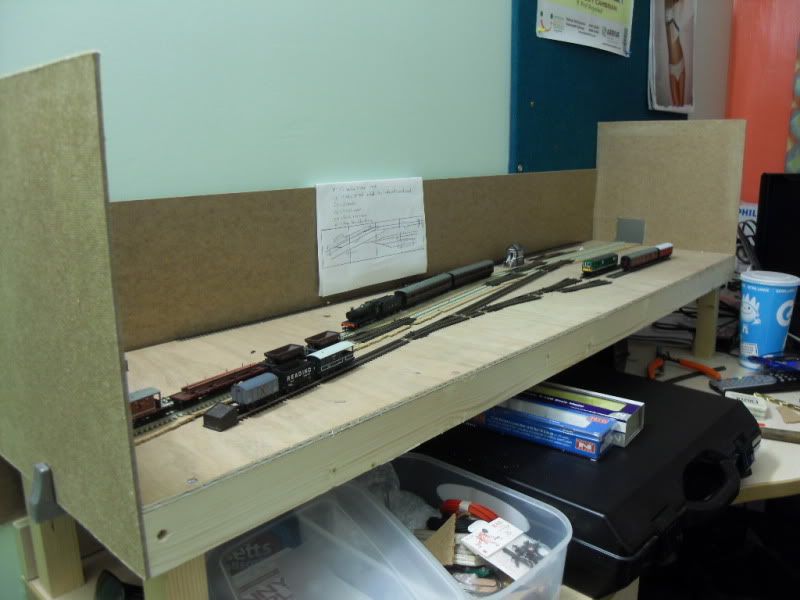 Typical train:
I'm paying my first visit to Rails of Sheffield tomorrow to get a few bits and i aim to have the concrete track sections to be fully laid and wired by the end of the weekend.
Ollie