I thought I'd start a new thread because my old one had numerous plans and became misguided so I scrapped it.
I have decided (as a result of my horrific track laying and wiring) to order a new baseboard and track laid from The Goods Yard. The cost was well worth the quality that they put into it.
I ordered it a few weeks ago so it won't be with me for a while, so for now I'm sharing my ideas here.
The plan is as follows: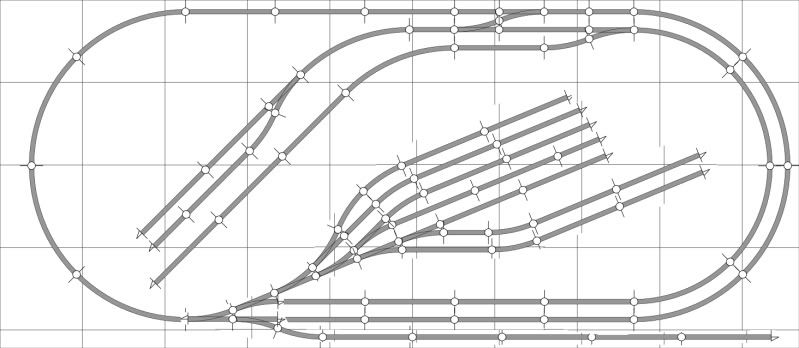 The exact dimensions are 1510x700 to allow for wider curves than I currently have. I hope to have a raised 'underpass' area above the single loop and part of the station platforms for a street scene, with low relief buildings on one side and steps to the lower station platform, with the station out of view of the layout scene. I plan to use a 3 road Locomotive Works along with a fuelling point. There are also 2 stabling points to the side. I have added in a siding to cater for future expansion, but for now it will be a loading area for ICI factory. I hope to base it in the Midlands area and run some passenger services along with locos being serviced etc. It will be DCC operated. I plan eventually to add a shelf layout into it with a much larger ICI facility or possibly a fuel depot.
Comments are appreciated.
Ryan