First of all an apology for the delay in an update, been having technical problems!
A few photos of me loco collection. Its not much but we have to start somewhere. Sorry for the mix of era's but used to be into modern image models but decided to model the 90s after wanting loco and coaches that aint blue! (or network rail yellow for that matter!!)
First photo is a line up of the HSTs. Back row: 43068 (IC), 43068 (Virgin), 43068 (GC), 43080 (GC). Middle row; 43059 (MML), 43101 (Virgin), 43100 (Virgin). Front Row; 977996 and 4308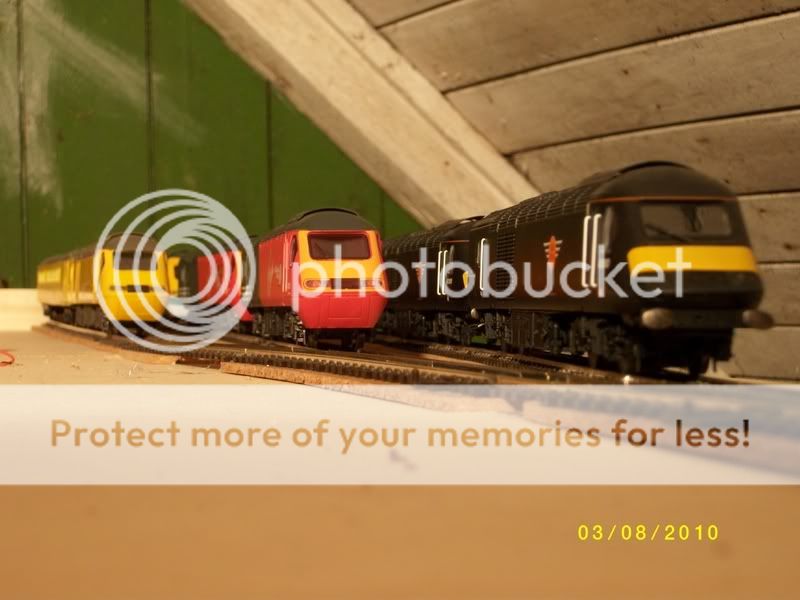 A low zoomed in angle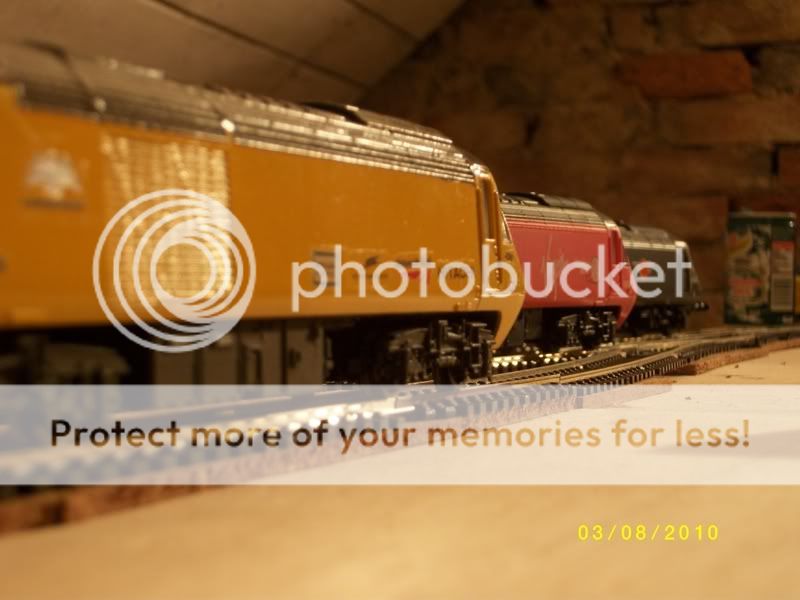 Another low angle. After doing the model of Network Rail 43089 about a year and a half ago, its only now I notice the NR logo is wonky!
Tried to get that 'open day' style of shot
The non HST side of the collection.
Starting with the back; 60074 TCT, 67003 EWS, PVC 94317 RES. Next row; 08417 Secro, 47835 Intercity, 55006 BR. Next row; 08899 MML, 67029 EWS Exec, 37099 RF metals.
60074, 08417 and 08899.
Then entire collection (just!) From left to right (back row); 08417, 43089, 977996, PCV 94317. Next row; 43059, 43100, 43068, 43068. Next row; 08899, 43101, 43068, 43080. Next row; 67003, 47835, 67029. Front row; 60074, 55006 and 37099.