Hi
Today I decided to order a Fleischmann Magic Train Set
It's Oe scale, which is O-Gauge that runs on HO track. Why would I buy such a thing? Well I've decided to start a project I've had in mind for ages. A layout in the style of the German expressionist sets designed by Hermann Warm for the 1919 Robert Weine film Das Kabinett Des Dr Caligari.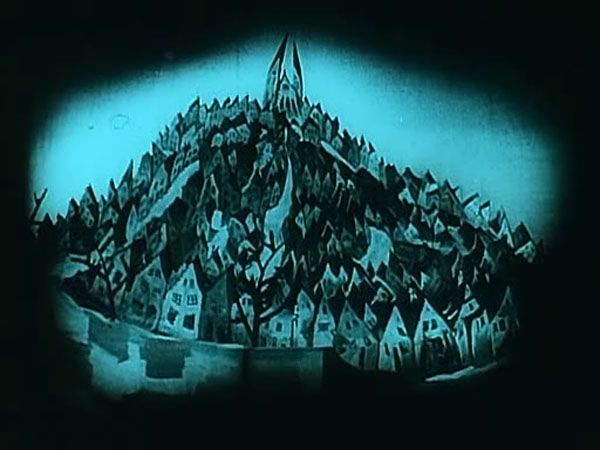 The trackwork will be a single loop, all of the scenery will be 2D, in black and white, and moveable so that it can be set up as the whim takes me.
As ever will post pics as I progress. Whilst I'm waiting for the set to arrive I am going to design some buildings and trees. I also hope to make some figures for the scene. The only colour will be provided by the loco and coaches.
No idea how it will turn out, it'll be an adventure!
Hope it will be of interest.
Pete