Hi everyone! I have been lurking about on here for a few days and have finally got round to sigining up an account. I am just starting to embark on my 1st model railway....well appart from the 00 one my dad was going to do but gave up on....he gave me all hi trains but I liked the N scale stuff more so I sold them to a model dealer
With the money I got for the oo trains and track I bought a Castle Class 4080 powderham castle, some track and a bachman controller. Ok not a lot and no rolling stock but it was a start! soon after I bought some different bits and bobs of GWR rolling stock and some BR GW region carragies and a panier tank. Soon enough though knew I would be needing a board to work on.
I have a respectable 4.2Meter x 1Meter board to play on now after much hard work building and arguing with my Mother about what was acceptable. In the end I made the vaild point that the fact I paid rent meant she had no say
What I want to do is has a double loop, which is to say a mainline with 2 tracks that goes around the board twice and at some point will go over itself. Then to have a yard at the front of the layout for shunting and storage. The laout is named after my girlfriend who I always call Mog (because like a cat she stretches out when asleep and steals all the bed!) and sometimes I call her Moggington. There is no specific time era for the layout as I will run what I like and create some ficticious companies etc although I am prety much pure steam
The table is made up of 2 seperate tables meaining I should be able to move the layout if need be. Here is the skeleton on 1 section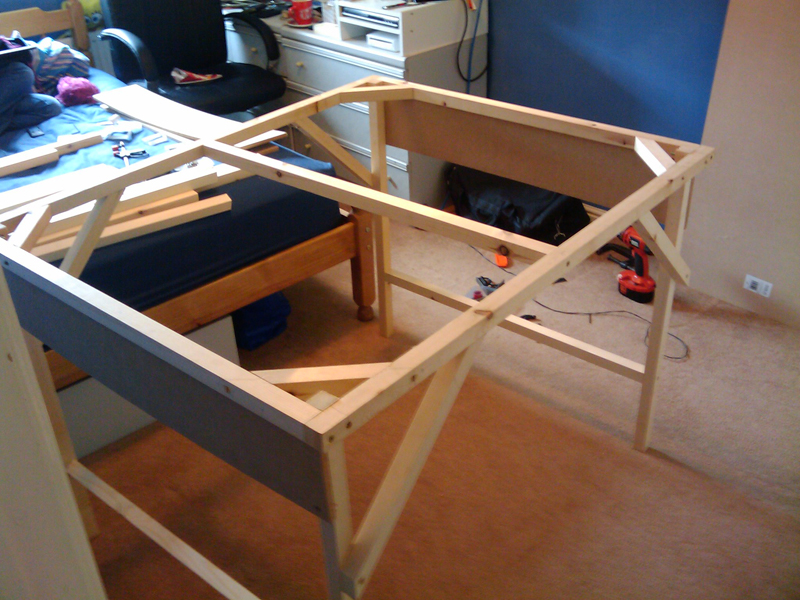 and here is the finished board.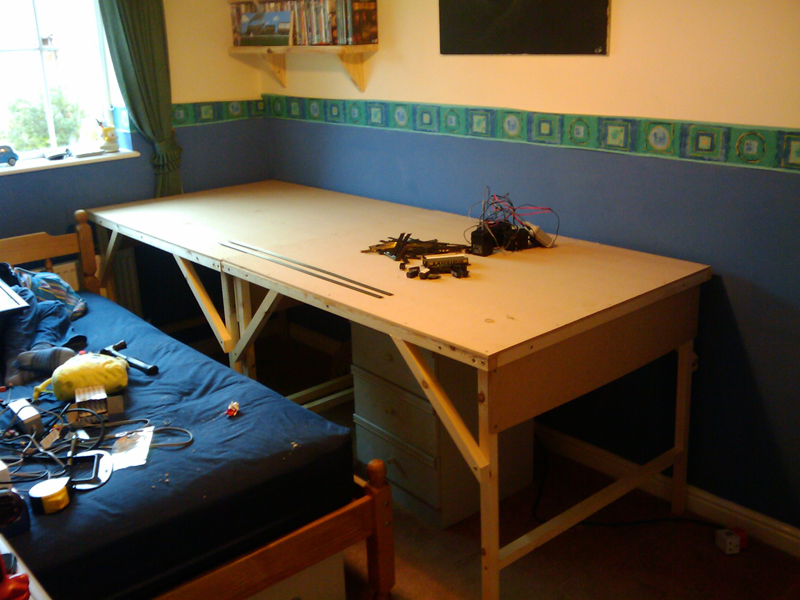 and here is a simple bit of track.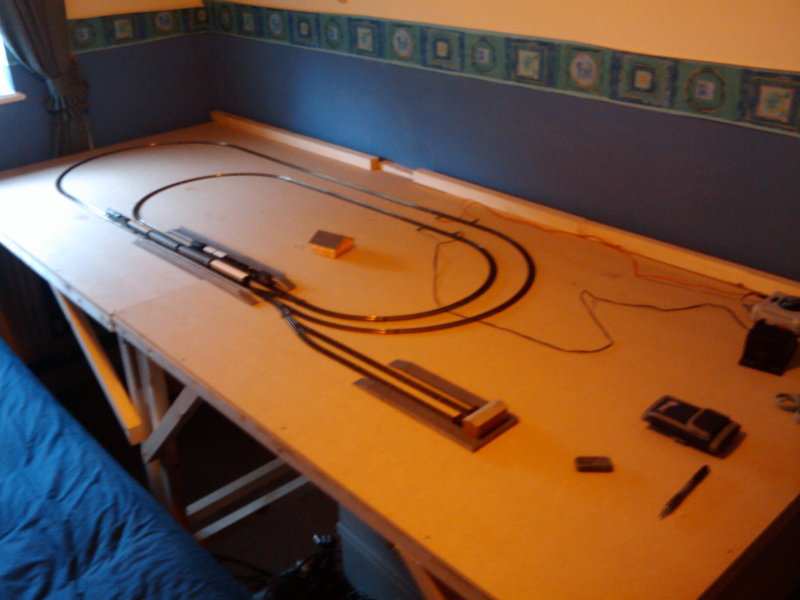 The board splits in half and is held together by 2 locating pins, 4 leveling brackets and 2 clasps.
Last month I bought a metcafe terrece house kit to play with and really enjoyed it (as did my girlfriend who built one too) also found 3 second hand GWR Corridor carridges which were only £7 each, bargin.
powderham castle with the 2 BR gw carrides and 3 GWR carridges.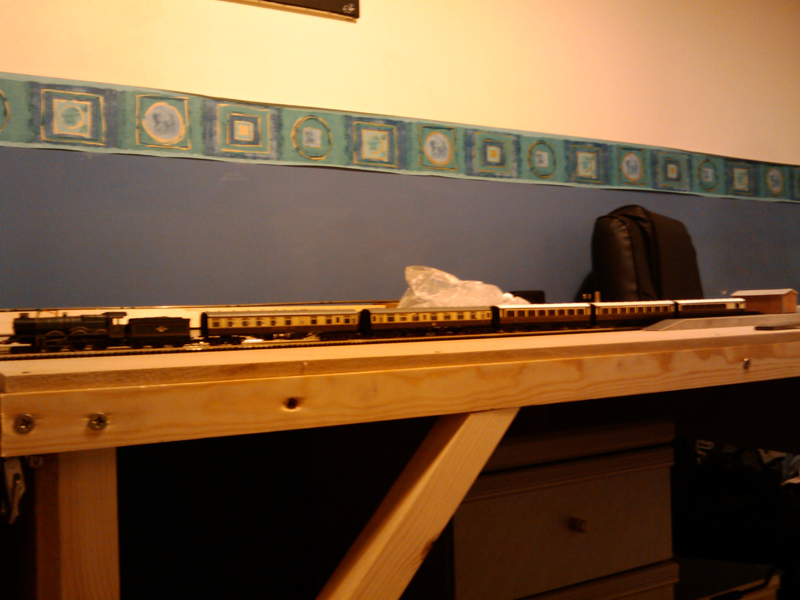 This month I managed to spend an awful lot of money in one go on track

It makes me laugh sometimes how expensive this hobby is but ah well better than peeing the money up the wall. I now have all the track I need to make the double loop I want which should mean I nice bridge section right across the front. I also bought a GWR 20 ton coal wagon kit to try my hand at. Although the kit had poor instructions I managed to figure it out. Personally I think it looks a little wonky and naff but I only bought it to experiment with so I can't complain
I also weathered up a few other bits and pieces to see how hard it would be and I think they came out rather well.
A little bit scenic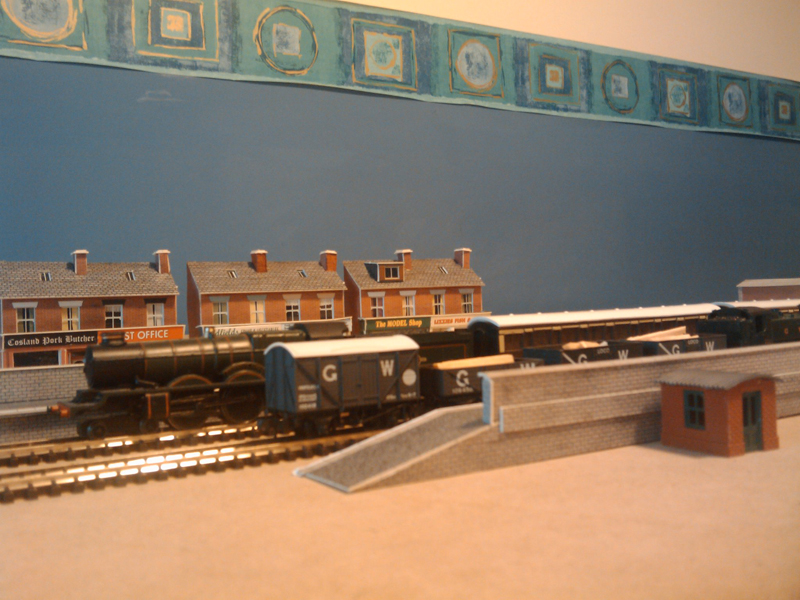 Some of my new track down (lots of curves and some other straights off camera all waiting for the incline to be created)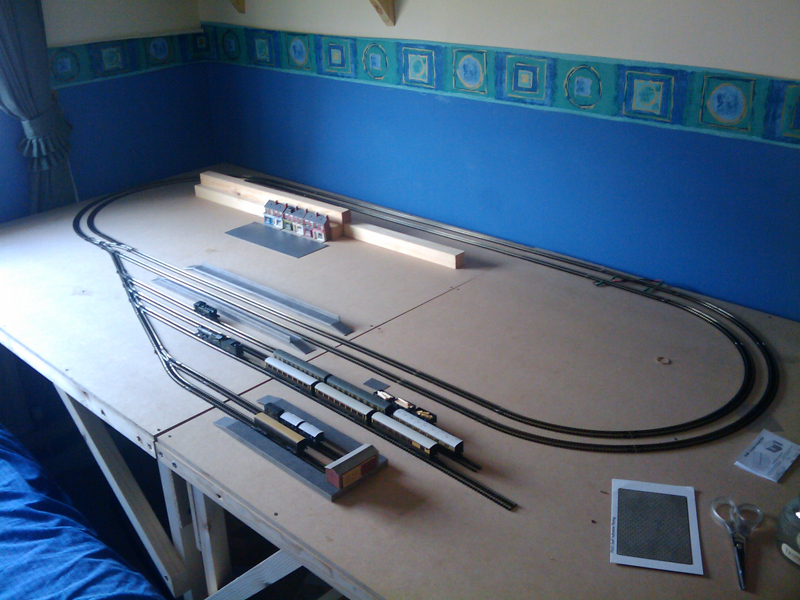 20 ton coal wagon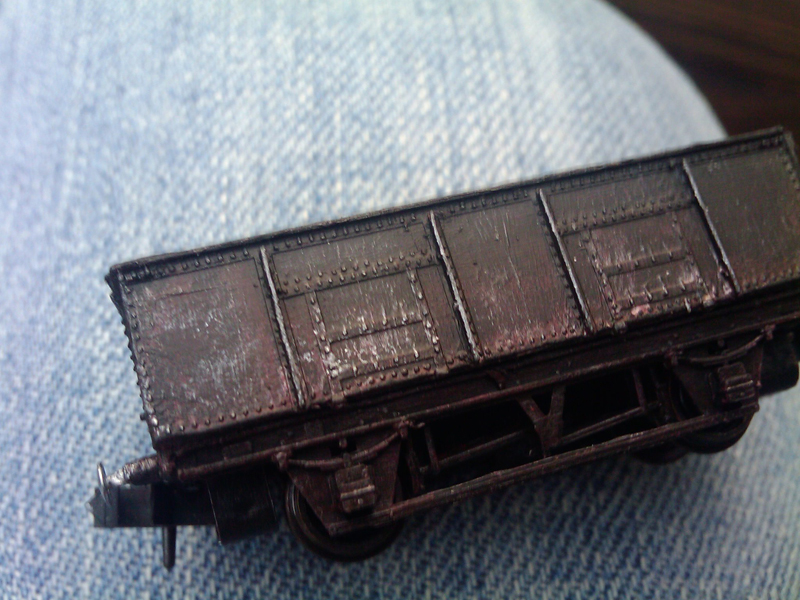 small lineside hut I weathered up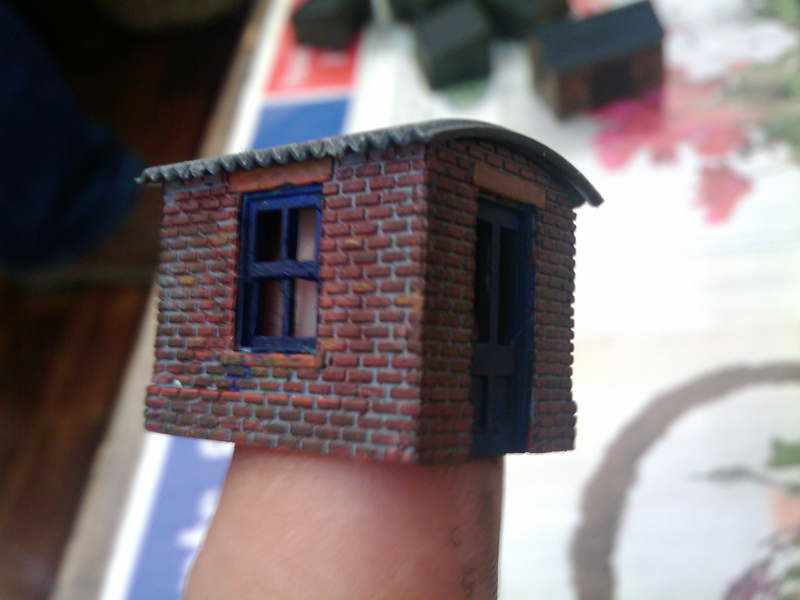 Peco coal filled buffer sections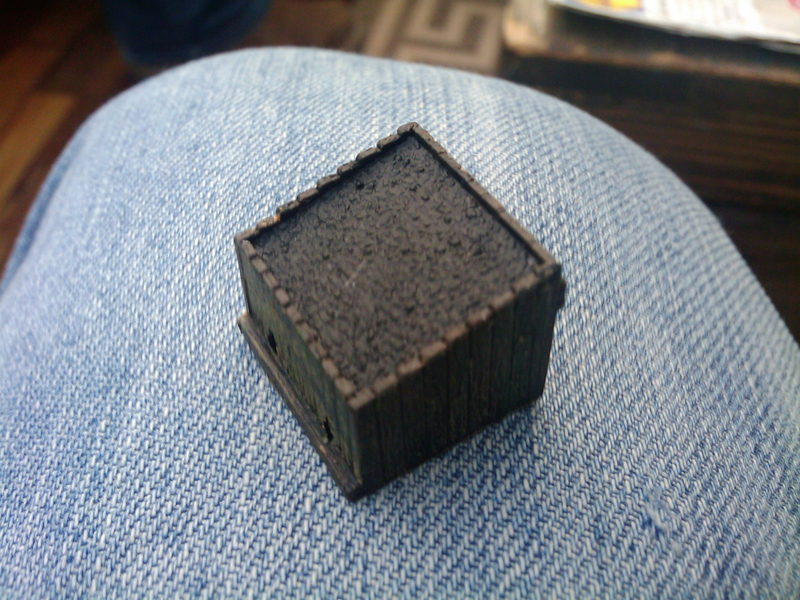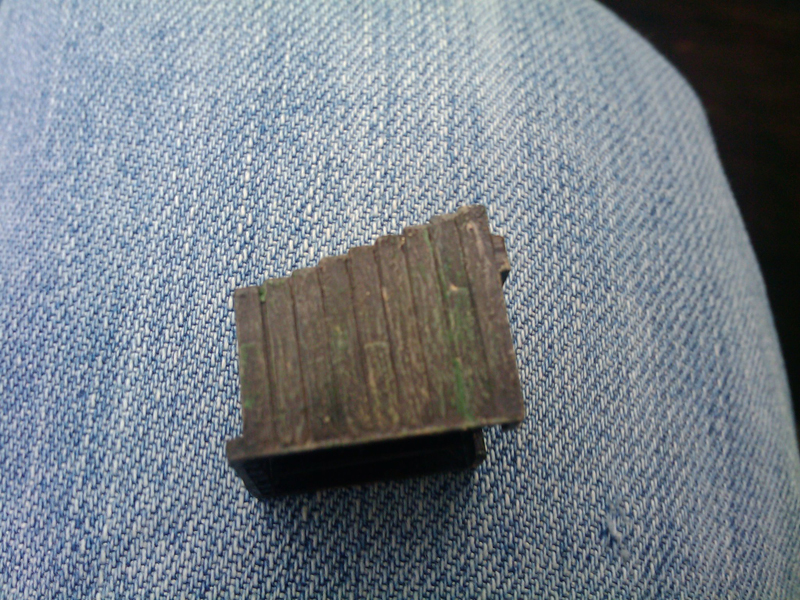 That's all for now. Hopefully I will have some more of the board development done in the coming weeks and I can start thinking about cork.