**UPDATE** 20/08/06

Crazy pics on page 3!
hey guys. I've kinda neglected this thread, so i thought i'd crack out the camera and take some cool pics in and around my layout. Well, as you can probably tell i like my photography, but I'm not quite David Bailey! Anyways, heres some up-to-date view around 'Ashdale Valley'
First, a general overview of the layout. a typical 6x4 board with a 3 inch extension at the front (to hold the track supports. i blame hornby virtual railway
)
Now some of the creative shots, the first of which is of two of the many sidings around the layout, empty at the moment until the ballast has been glued down and made safe using the priceless 'screwdriver' method picking bits off the track.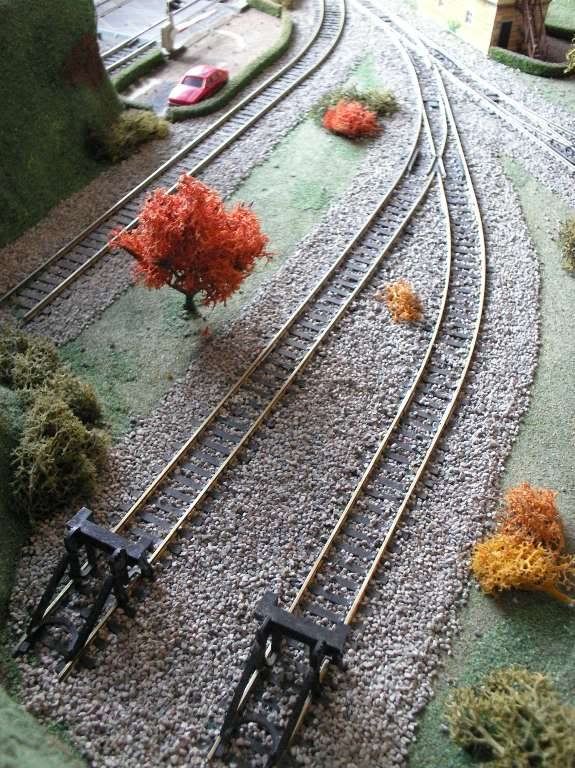 An overview of the sidings looking from the place where it joins the main-line
A scenic shot of the foliage on the hill pictured in the snap above
The view from the same hill looking across the girder bridge that links both hills on either side
The view from the opposite hill, looking down onto the town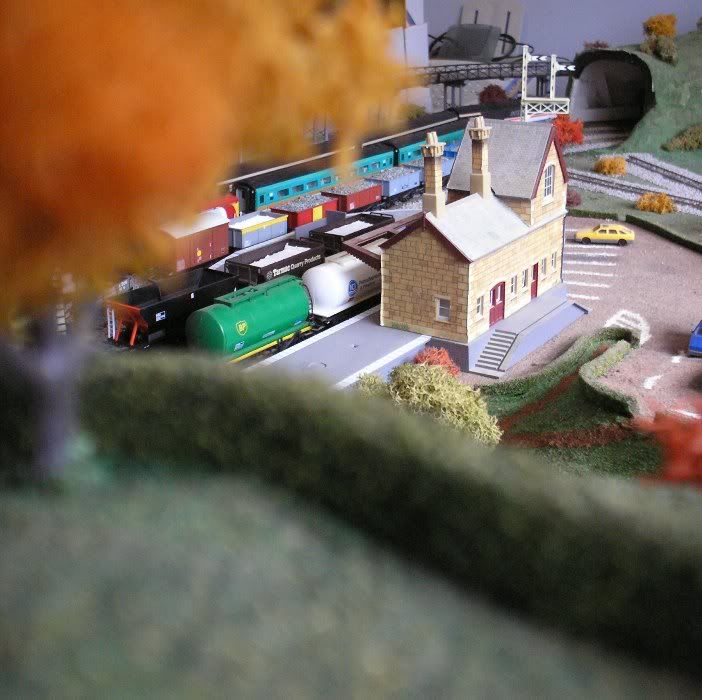 A similar shot from the roadside, showing the route the road takes over the contraversial 'bent bridge' and into the station area.
And at the bottom of the road, once the driving surface has levelled out again.
A photo, of the bridge, showing two class 06's taking a midland mainline train into the station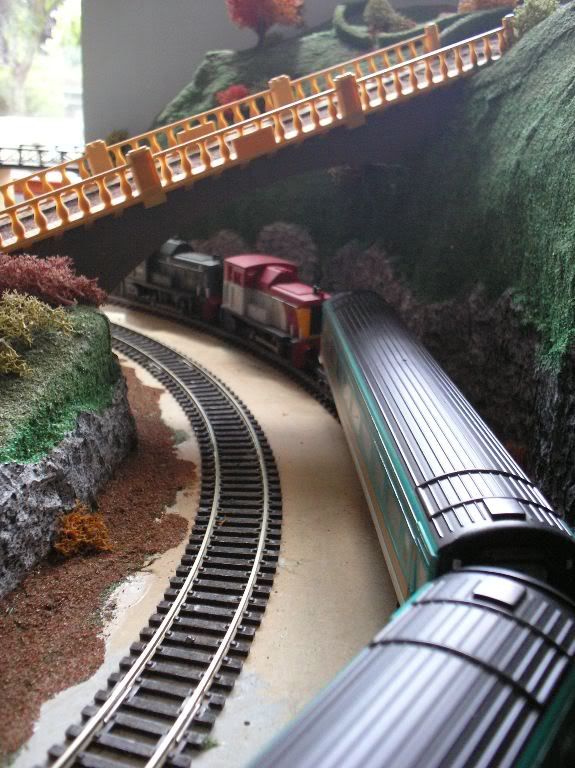 The signal nearby:
The second signal telling trains which route they'll take into the terminus, before the backdrop of the busy station area
A long rake of wagons breezes past the station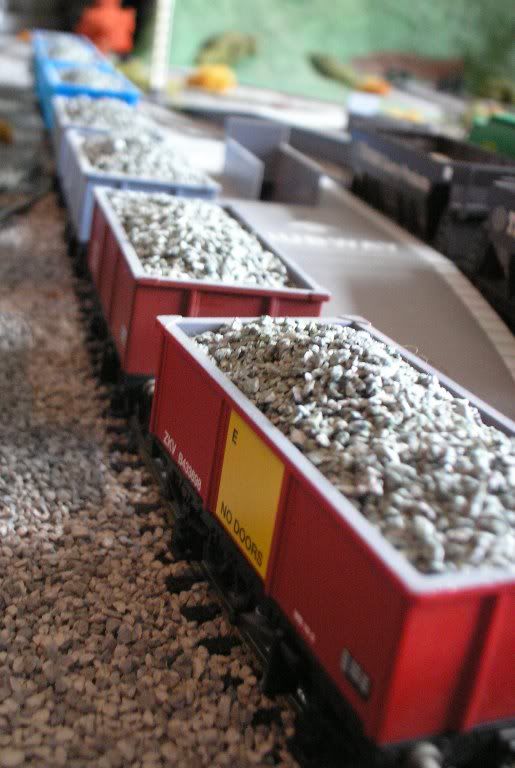 A few BP tankers take a time out at the station
The ever-amazing Intercity waits for passengers to board its cross-country service
And the same train parked up showing the low security around the quiet station
The same train as photographed from the opposite side
And again along with a Midland Mainline HSt operating the through-line
And finally, the triple level crossing taking workers into the small car park next to the goods yard area.
Update-o-rama eh?
**ORIGINAL POST**
hey all.
im new here but im by no means new to the whole forum setup, im a regular on other sites that suit my interests.
just thought i'd say hello by posting pics of my little layout, it's compact but i've tried to put in as much track per square inch as i can!

you can see i've started off with the basic hornby trackmat layout and expanded the third circuit into a raised section (in an inverted figure of eight shape)
Plan: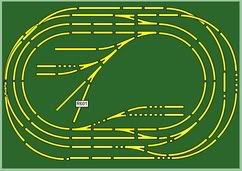 However, i'm always looking to expand my set because, well, more track means more trains and more trains equals more fun. However, i'll have to relocate my layout to somewhere more spacious to do it.
questions? comments?