ive started work on a new project which is just a small 5' x 6" shunting layout, based on 'Riverside yard' but with a run around loop.
if anyone can see possible problems feel free to let me know.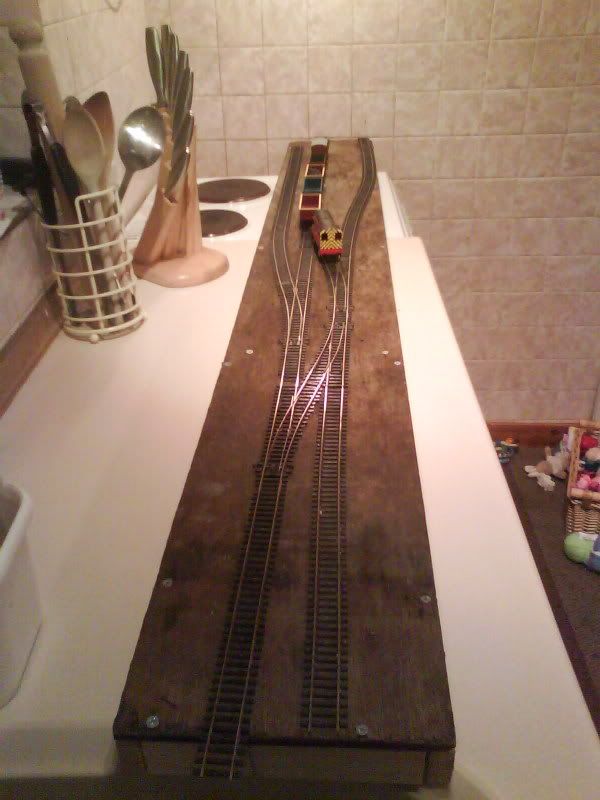 the view is from a road bridge looking down toward the 'end of the line' (central track being the branch line to the end, left siding will be half covered with a warehouse/workshop for the wagons to be shunted into. the right siding is possibly another siding for the factory/warehouse with road access, and the bottom right is the headshunt/ fuelling point.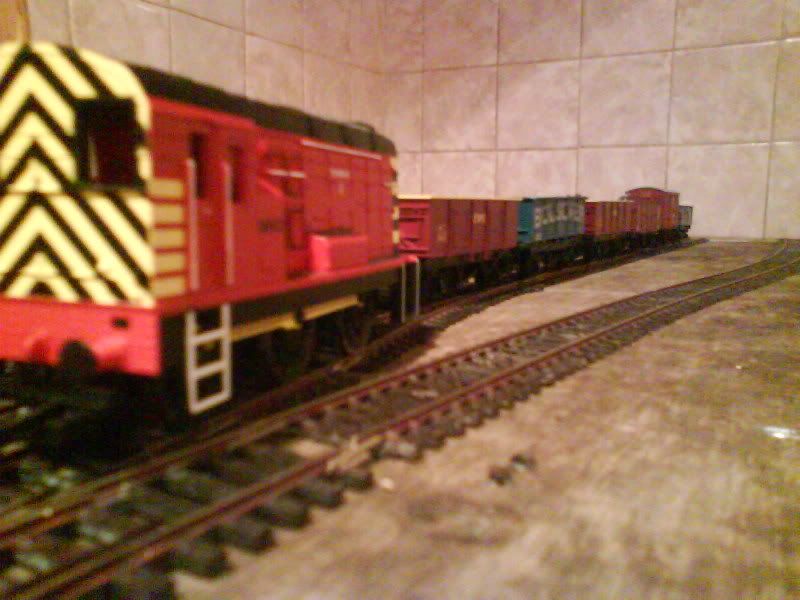 [*]