jamest wrote:Hi Darren,

The layout is coming along well - you certainly don't waste any time!

I hope the gravediggers don't dig too deep in the churchyard - you'll have a mess on the track

Cheers,

James
Hi James. yeah i have managed to get alot done in the past week thanks to my time off work, but once i go back i think progress on the layout will slow quite a bit, also as SWMBO has taken a couple of days off work i probably wont get much done today then i'm off to see the folks for the weekend.
so before i go i thought i'd post a couple of pics of the class 20 and 73 in Lordsbridge TMD.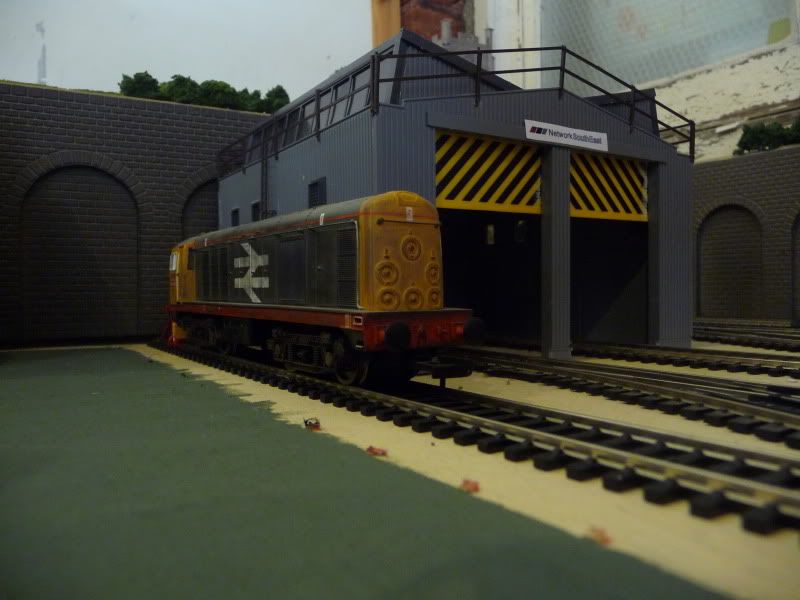 wish Hornby/Bachmann/Heljan would make a new version of the class 73, oh well there's always 2011 range to wait for so i can only hope.
cheers
Darren