And lo, after much lurkage, I have decided to start a layout thread as I am finally in a reasonable position to make some decent viewable progress.
First things first. My name is Chris, I'm 24, and full time employed as a Researcher. I lived for a while in central London, but recently moved back to my parents in the suburbs due to cost, the landlord wishing to sell the flat, and the fact I was going stir crazy with no green open spaces...
This, coupled with some extremely enjoyable visits to the Bluebell, Watercress line, and a fish and chip supper on the Glocs and Warks Railway in the last year has spurred me on to convert my 'train set' layout into something a little more grown up. I have been hugely inspired by ElDavo's 'Cramdin Yard', Grotland's grotland!, pedanticmongrel's 'Wenchford, Black-Marlin's 'Starlingford' and mlevin's 'Levington' amongst others - their detailed work is a joy to behold. Whether I live up to that is another matter!
The Layout
So, to the layout. I have free run of the loft, which means I have a great deal of space. It also means I can spread out my expansive collection, started some 19 years ago at the tender age of 5. Here's what I mean: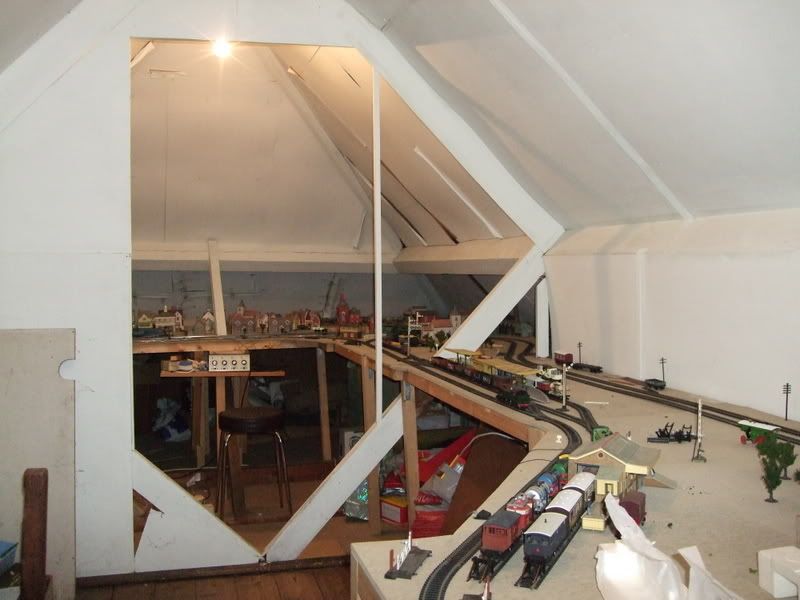 As you can see - there's rather a lot of room!
The baseboards were all constructed by my father when I was 15-16. He's fairly handy at woodwork, but there are the occasional problems with lofts. The sundeala tops have warped ever so slightly in places so there are lips of up to 5mm. I think these can be rectified with a plane - there are only a three or four places out of the 20+ separate boards where this has happened.
The layout is 00, and DC controlled. I am an electrical muppet - wiring even the simplest set of street lights sends me into paroxysms of fear! That's one of the reasons for joining a nice friendly community like this - for support, and a little hand holding along the way! There are currently 3 roundy roundy ovals, and two shunting sidings, designed to allow two people to operate from two separate DC controlers at once.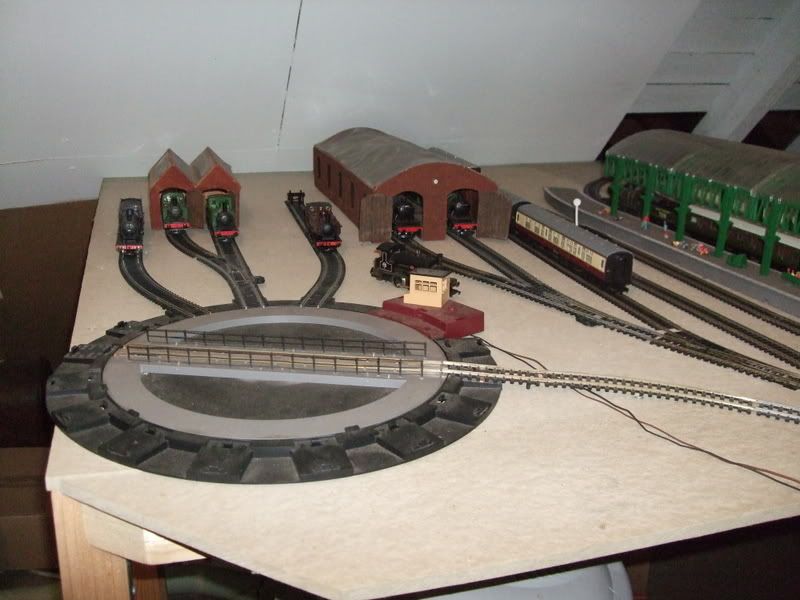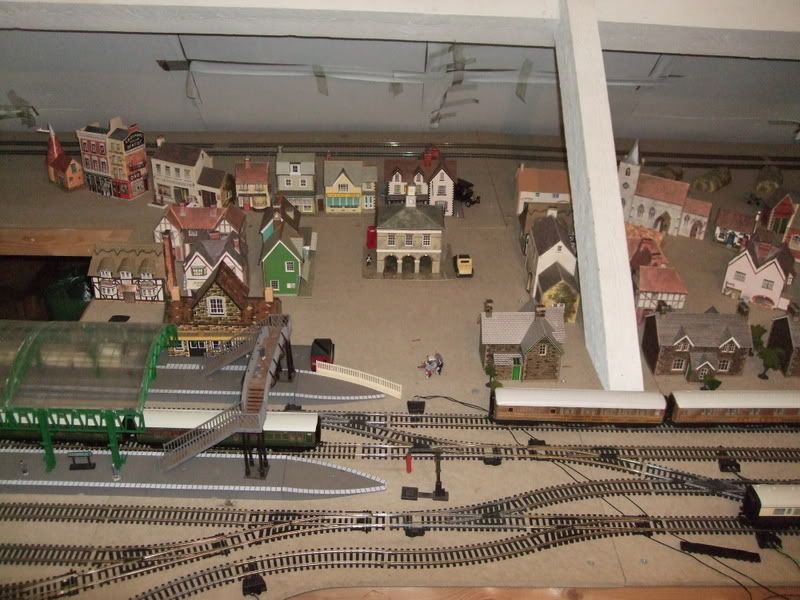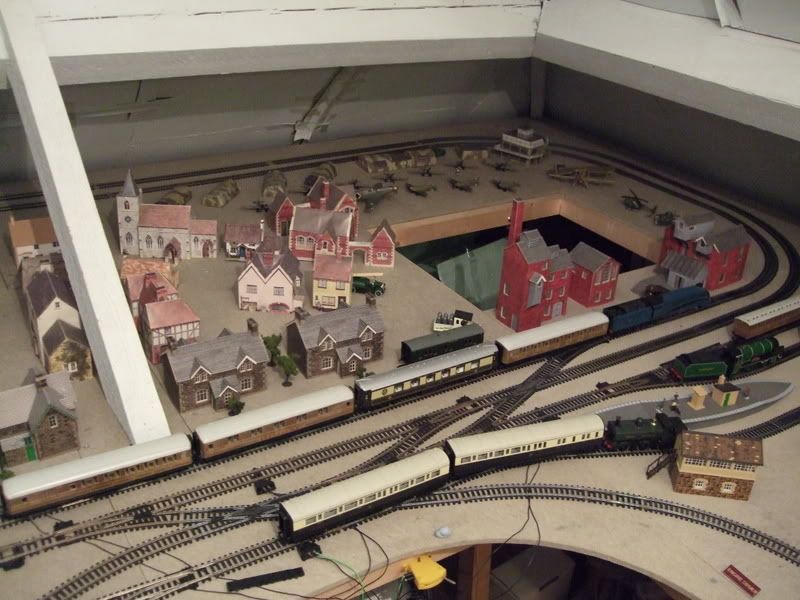 There are going to be considerable changes to this layout, and it's only a rough approximation of what I eventually want. More detail will follow. Future projects include a new fiddle yard area, long hidden lines behind the narrow section, and replacing all the points to Peco from Hornby, where I can.
Stock
As for stock, well, I have been collecting it (and running it) along with Dad, and my brother (who is less interested) for some 15 years, so there's rather a lot of it:
Locomotives:
LT Transport Pannier (Bachmann). I was speaking to pedanticmongrel, who says this is quite rare!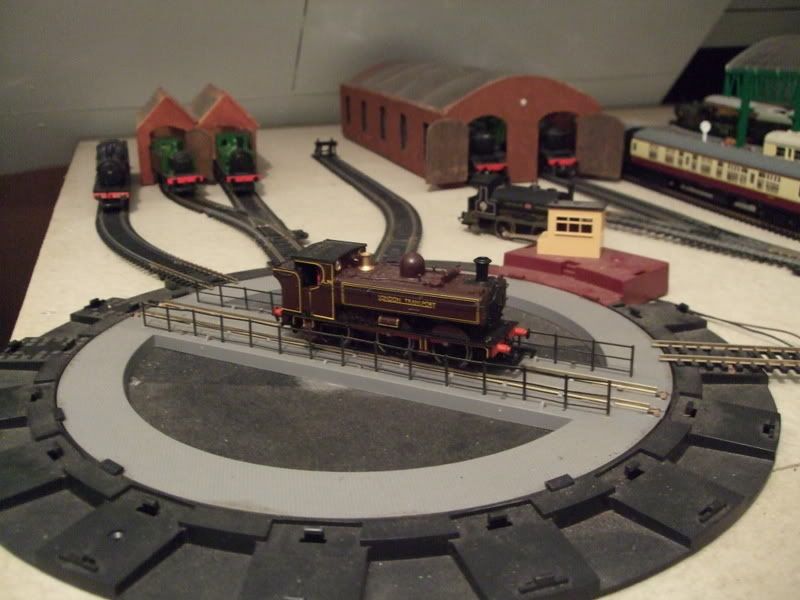 GWR:
County of Denbigh 4-4-0
Prairie 2-6-2
GWR Pannier 0-6-0
LMS
4MT 4-6-2T
SDJR Fowler 4-4-0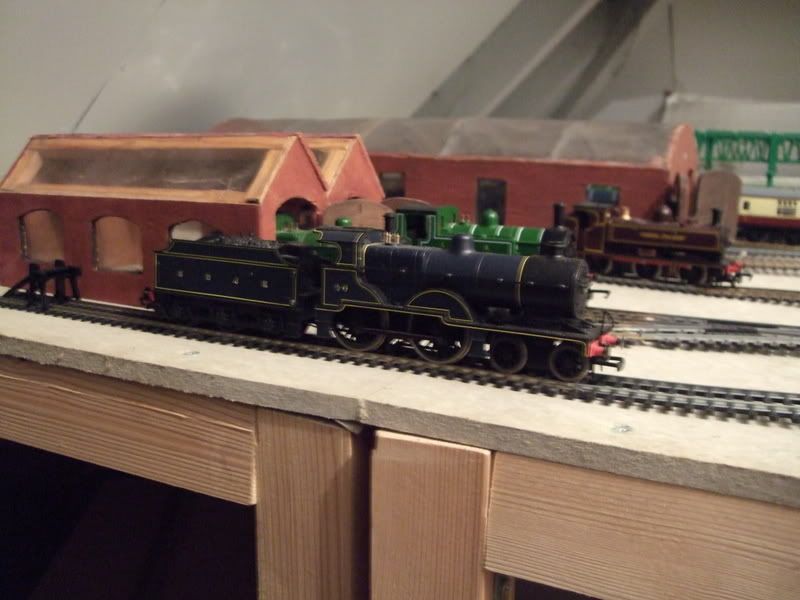 LNER
Flying Scotsman 4-6-2
J83 0-6-0 x2 (one ancient, one newer tooling)
Mallard 4-6-2
BR
Princess Palatine 4-6-2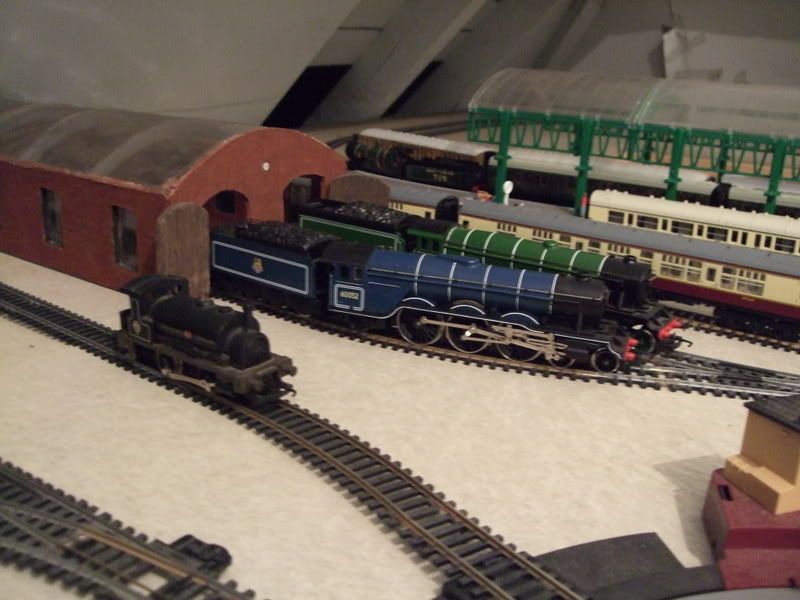 Two industrial pugs, and a J94
SR
N15 'Etarre' 4-6-0
SR Olive Green Terrier
M7 111
Malachite 'Merchant Taylors' 910
T9 729 4-4-0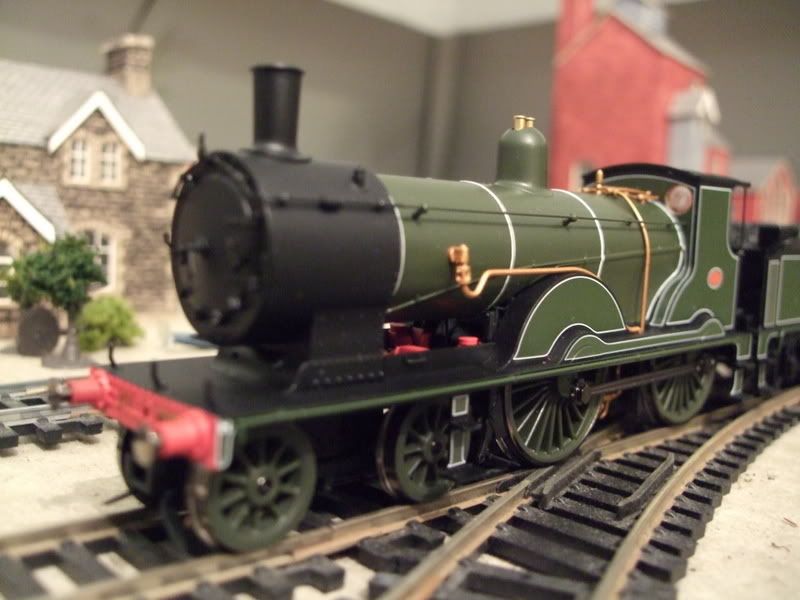 LBSCR Brighton Terrier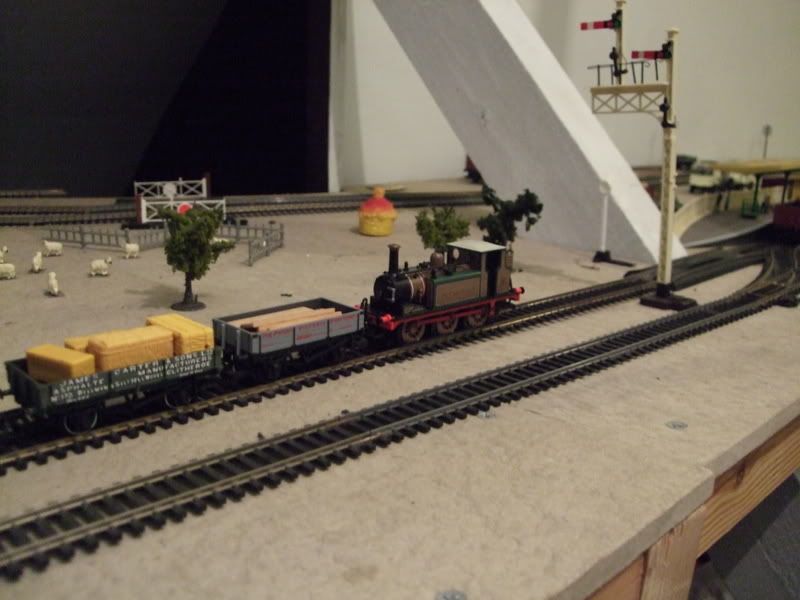 I'm fairly sure that's it in terms of locomotives, though on the list to purchase are a SR Q1, a new Schools and Blackmoor Vale - this as I primarily want to create a rolling downland scenario, with a small provincial town (the Hornby station with canopies is going - a relic of the childhood). Add to that a rake (all in 3s) of pullmans, an ancient rake of LNER Celestory, LNER Gresley teaks, GWR Chocolates, LMS Staniers, 5 new Hornby Maunsells, and a large collection of wagons and other rolling stock, and you have a fair approximation!
More details to follow, but that's all I can manage for the moment whilst at work. I have particular queries to ask about troublesome double slips, and getting various trains to access different lines in the most economical way.
Feel free to add constructive comments - I hope you like it!
Kind regards
Chris
*Edited to change the layout of photos a bit, and correct an error