Good morning, good afternoon and goodnight.
I've been a member of this forum for a while now, slowly watching by the sidelines, looking at some very excellent layouts and gathering lots of information as well as much needed inspiration.
When I joined, I was working on an 11ft x 4 ft, 00 steam era layout. Lots of mistakes were made the whole thing was maybe a bit ambitious for a first layout. However, a house move means I'm ready to start all over again. The old layout was scrapped (but track was salvaged) and I've managed to acquire our new loft as a "boy's room" from the wife and begin planning.
The plan
The new loft space is huge. Obviously, my first thoughts were to build an even bigger layout, spanning the entire loft but I've opted for a smaller 6ft x 4ft layout. It consists of a simple oblong with a few sidings in a countryside surround. There will be an incline at the back, heading towards a tunnel. I'll be sticking with the 00 scale and with the steam era in general.
With this less than epic scale, I hope to gain a lot more experience in terms of weathering, scenery and pretty much everything else coupled with aspirations of larger layouts in future.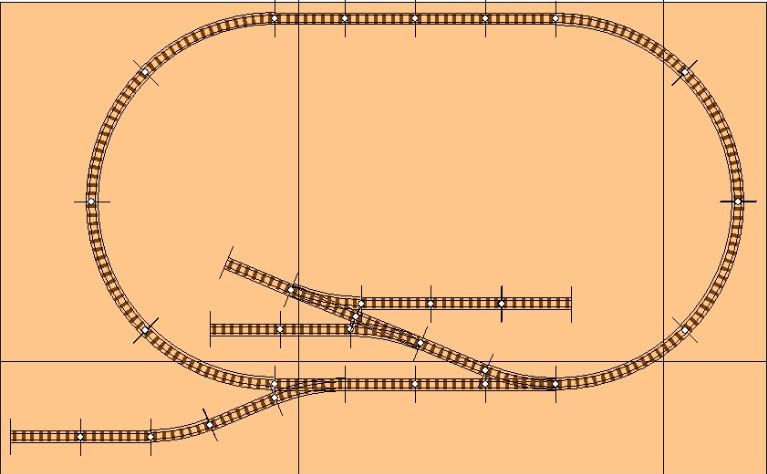 My masterly plan - forgive the poor picture quality
Progress thus far
So far, the baseboard is built, the track is down (but not fixed on) and I've started on a small incline at the back of the layout. Here are some photographs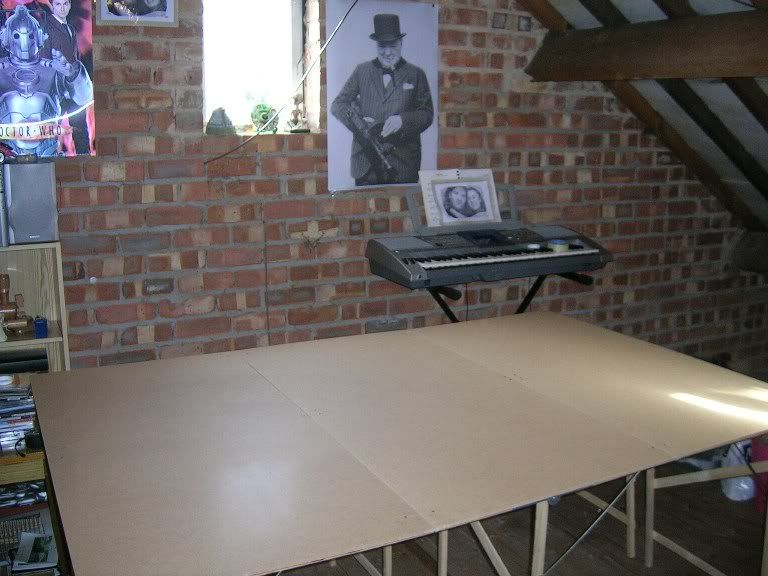 "The loft" with completed baseboard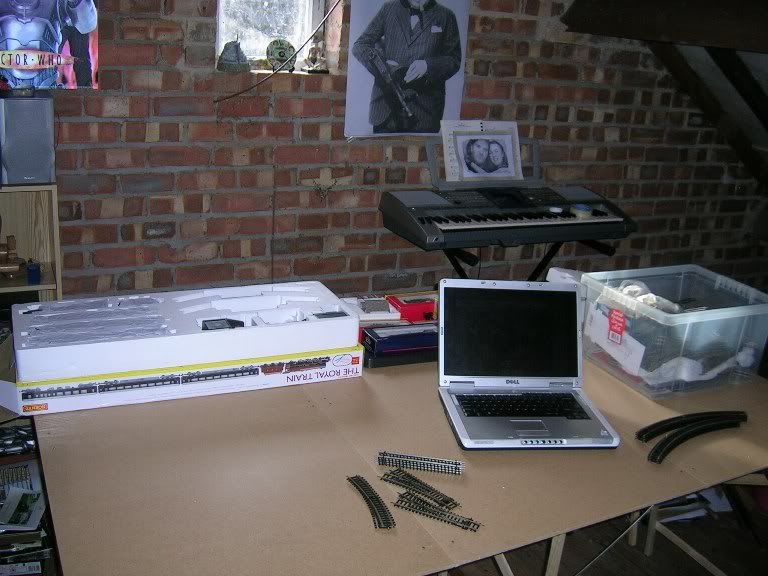 Getting ready to lay the track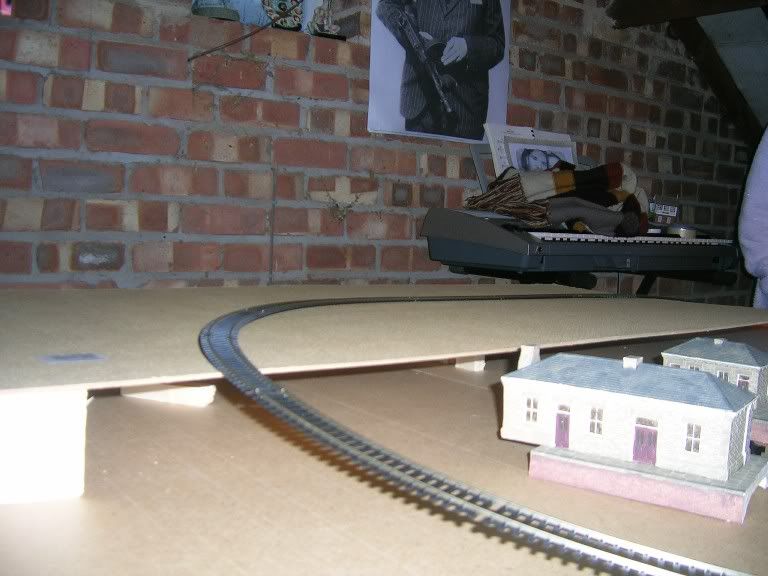 Work begins on the incline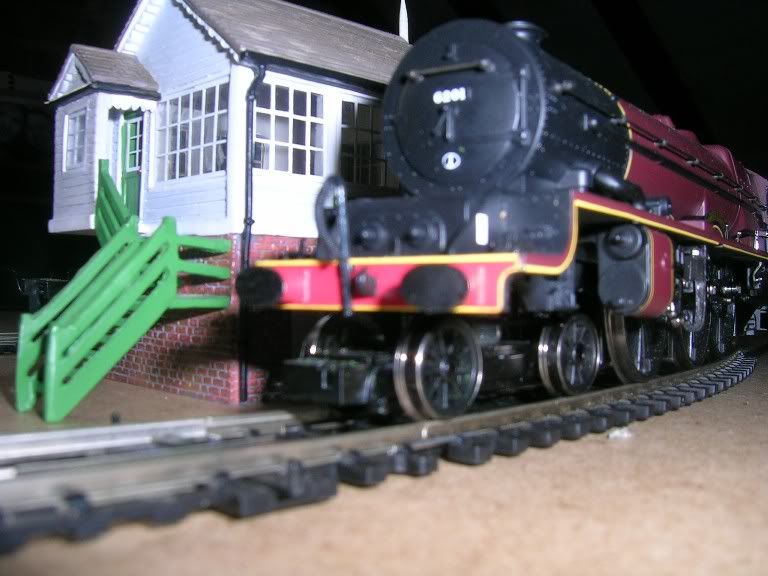 The Princess Elizabeth passes the signal box; the driver is concerned no one is manning the controls.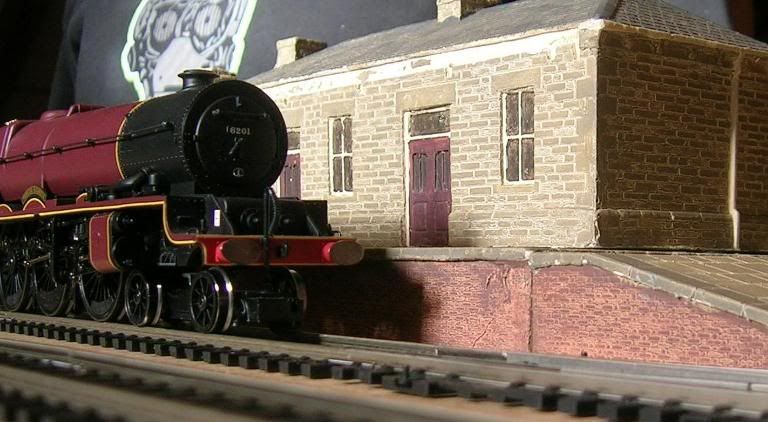 The Princess Elizabeth passes through the quiet station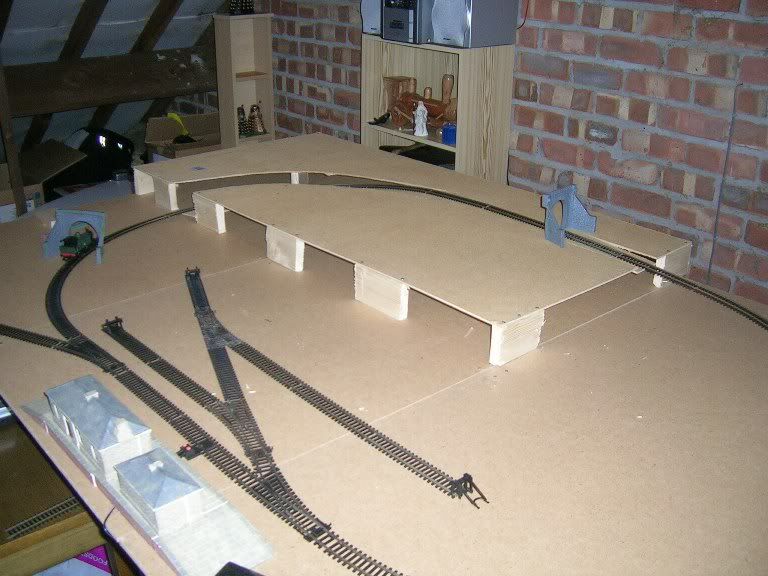 The first stage to a completed incline
After my finger had an unsuccessful fight with a saw, a trip to A & E stops play for the week.
I'll come back with regular updates as and where possible (when the finger has repaired itself) and look forward to your thoughts.
Essay over, enjoy!
BomBaDillic