When I got back into the model railway hobby in August I rushed things. I took shortcuts. My original baseboard was just chipboard propped up with some legs. It worked for about 2 days then started to sag, it basically just didn't work. I put Sundela on it at the edges without an underframe to increase the width. It also sagged and warped. I decided that if I wanted to get the best out of the hobby I'd need to build it properly. So all the track came up and the board was demolished. After shifting things around in the room. I settled on a board with a width of 210cm and a depth of 122cm giving me enough room for 3rd radius curves. The board will sit on legs with wheels attached to them so I can access all the parts of the layout, there will be no backscene because of this.
So to give you all some facts :
Track is PECO Code 100 except for the curves which are Hornby. The straight sections are mostly flexitrack
Points are PECO Code 100 Streamline Electrofrog
The station tracks can hold : 3 Pullman coaches, 4 LNER coaches, 4 Maunsell Coaches.
The board is 210x120cm 6mm plywood
The layout basically consists of 2 loops, one 3rd radius and one 2nd radius. In the middle of these two loops is a small simple shunting yard. I wanted to keep the layout simple yet operationally interesting. On one side most of the curves will be covered with a hill and on the other half of the curves will be covered. The shunting yard will contain an engine shed and a good shed. At the top of the layout with a crossover near the middle will be a 2 platform station with a footbridge allowing crossings between the platforms.
Heres a trackplan to simplify things: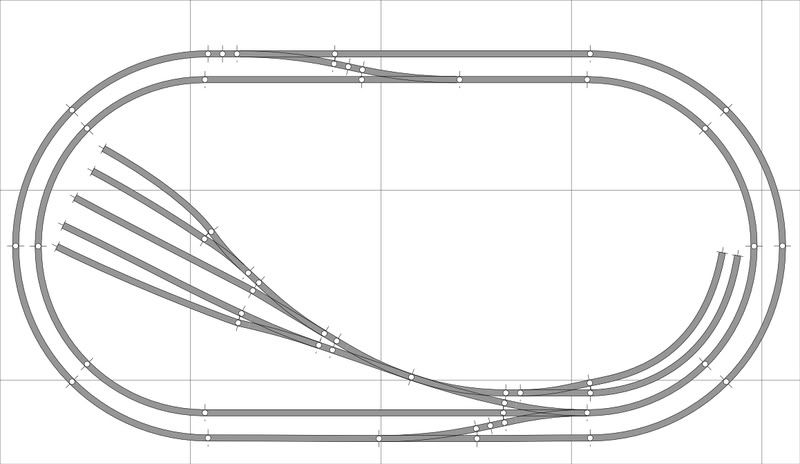 The track should arrive on Tuesday from Hattons and I've got some cork and Xuron track cutters on order from Gaugemaster which should come on either Monday or Tuesday. Then its time for a massive tracklaying day!
Here are some pictures of current progress :
Underneath the board with the bus wires half layed.
A test of the trackwork to see if things will fit.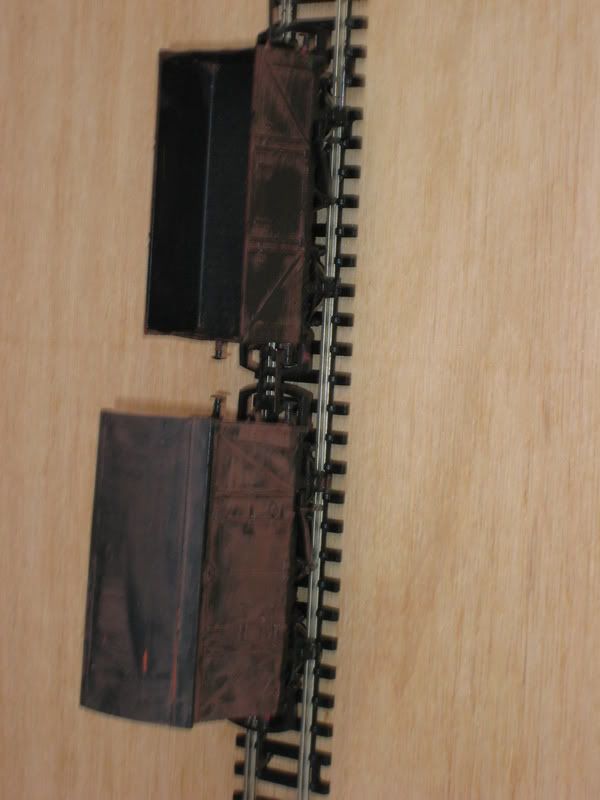 A closeup of the two test wagons.
Thank you all for viewing.