When i moved into this property i couldnt have been given a better chance to turn my dreams into reality . I have taken measurements at what will be board height ( 2ft 6ins) . The loft is T shaped and absolutely huge.
the dimensions for this part are 16ft x 8ft 4ins.
this part is 18ft x 10ft 3ins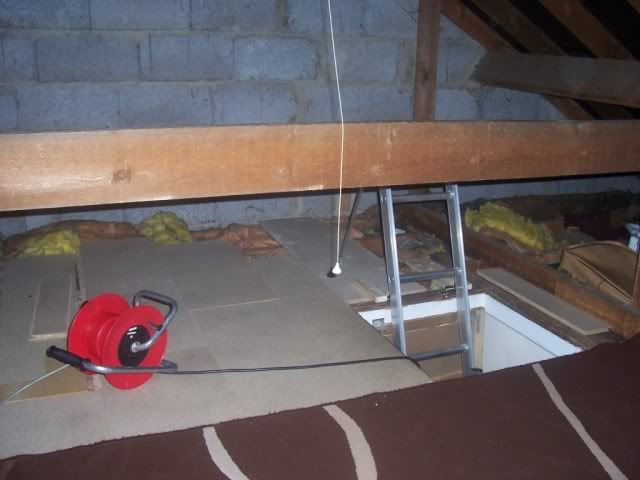 I'm still left with so much storage space below board height it's like having 2 extra rooms. The frames you see made up are just to give me an initial idea of the size i may work with. I still have to board a lot of the floor but am still very excited about starting the layout.