Evening all,
The latest project I've started is the detailing of a Hornby 90. I intend to go the whole hog- etched grilles, flush glaze, sort out the front fairing, Kadees, pipes, correcting the roof boxes, correcting the roof fins, correcting the roof aeriels and a full repaint into EWS as 90018. Oh, and I've forgotten an Express Models lighting kit. And wire handrails, correcting the TDM cables and filling the roof switch.
Plenty to be getting on with.
As it stands, I'm awaiting a Kadee so I can start work on remodelling the front below platform level. This will be phase one, including filling and joining the two parts Hornby made the fairing in, Kadees, pipes and new buffers. I'm pretty sure that's it...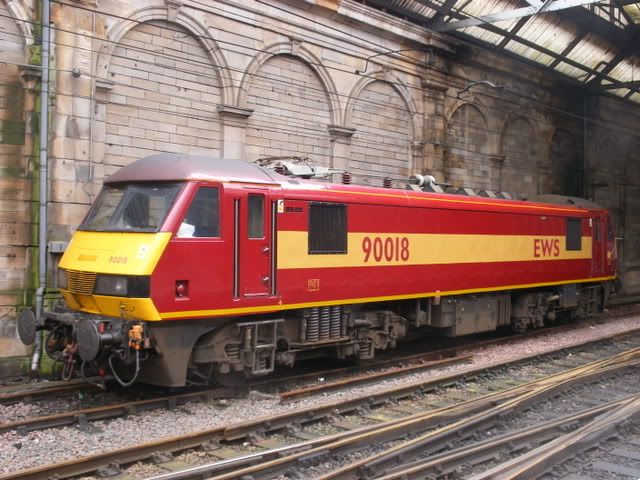 EWS Class 90 90018 rests pan down at Edinburgh. Theres another thing I've missed off the list. The Pantograph