Construction of Green Wood Rd is well under way.
Based very loosely on the station at Drumshanbo on the Cavan to Lietrim line.
The basic idea is to have an enclosed "pod" in the garage that will keep out the nasties that plagued the last layout.
3m by 1m of scenery, a helix at each end and storage/fiddle yard underneath.
I plan to explore the dark mysteries of DCC.
The plan is to have the track permanently laid, but the surrounding areas modelled on "trays" that can be removed and taken away to be modelled. This will afford the luxury of retiring to the warmth of the kitchen table for modelling and photography, as well as being able to build several trays, all of different eras, scenes etc, all interchangeable.
I am not entirely sure that the theory will work in practice, but I am here for the journey, not the destination.
Anyway, progress so far:
Bottom layer installed, showing rough track plan. (Old backscene used for illustration only.)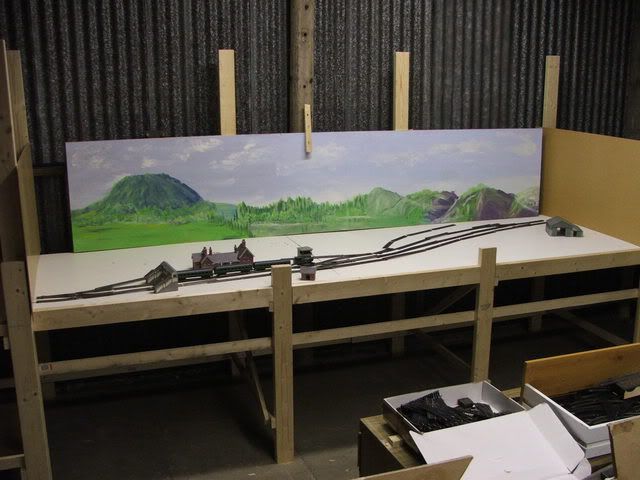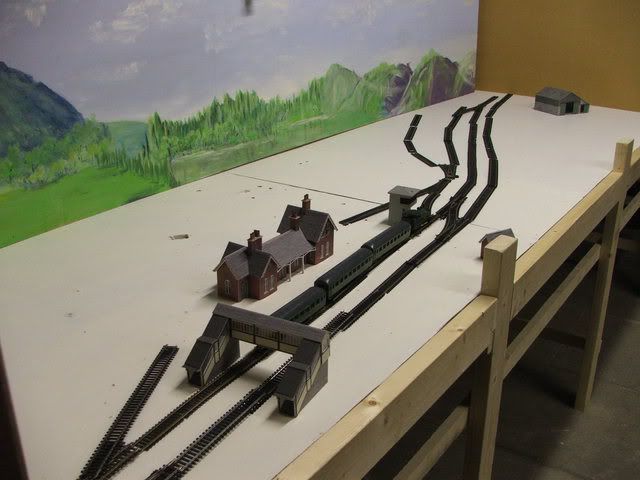 Next: build a brace of helix, build upper framework, lay track.