well this is the second part of my home layout 'Rheilffordd Cilcewydd'. this is the top of the line, which is the slate quarries. the layout itself is freelance and ill include pretty much all of the engines seen lower down the line. my first kit - Rodney Stennings 'Sir Haydn' will be making a come back in the form of a corris engine instead of Talyllyn. the layout is just under 4 by 2 foot and consists of six motored points, four working wagon turntables and a working (hopefully!) gravity powered incline. stock will consist of slate wagons, incline wagons, a couple of v tippers(in a siding full of scrap'n'crap) and a quarrymans coach for transporting the worker too and from the quarrys.
so far i have laid about 90% of the track, and built the slate splitters works. so im getting there! heres a couple of photos taken on my phone cuz i cant find the camera lead.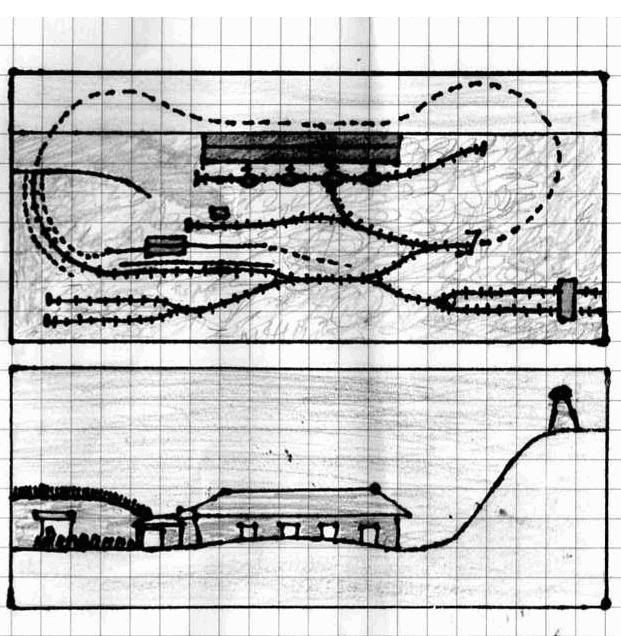 this was scanned, it is the first plans i drew up of the layout a couple of weeks ago. it has changed in a few places but it will give you the general idea.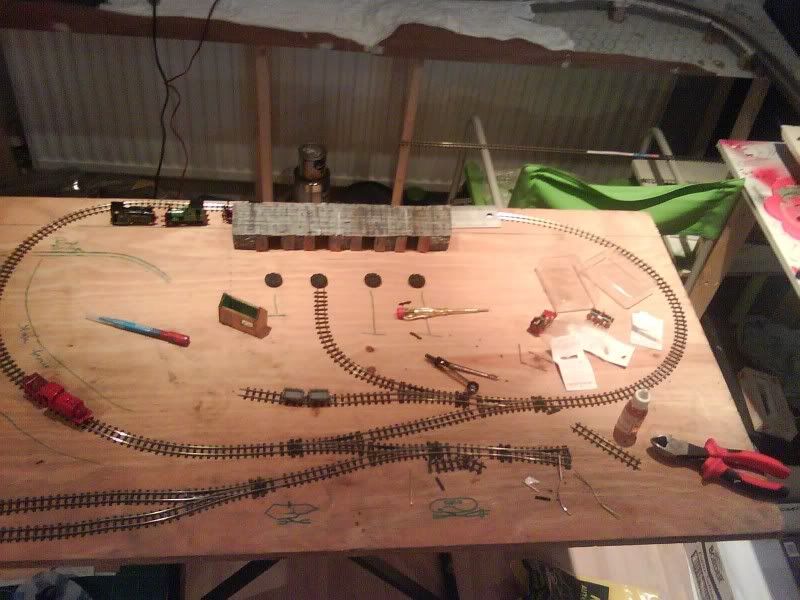 this is the whole layout,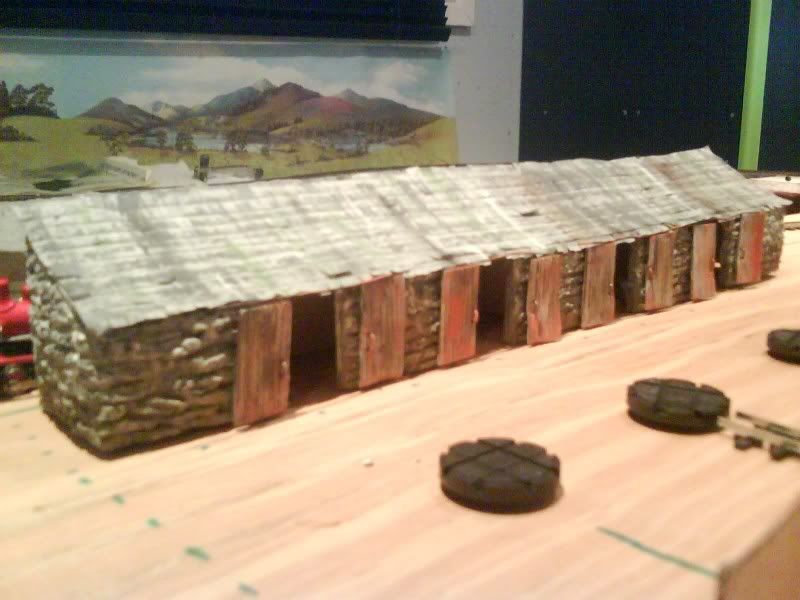 this is the slate splitters works. looks better in real life than on phone camera
hope you look forward to watching it progress over the next few weeks