Infrontcat wrote:

DavidM wrote:

Mate, that is a magnificent picture....AidAANNNN! Get thissun on the next NRM Exhibition

Cheers

Tim
Thanks Tim, even though I have digitally remastered the background, a photo from about 5 miles where we live in France, it fits in quite well.
I will post a new photo with the actual background when I shoot some more photos.

Another one of the Midland Pullman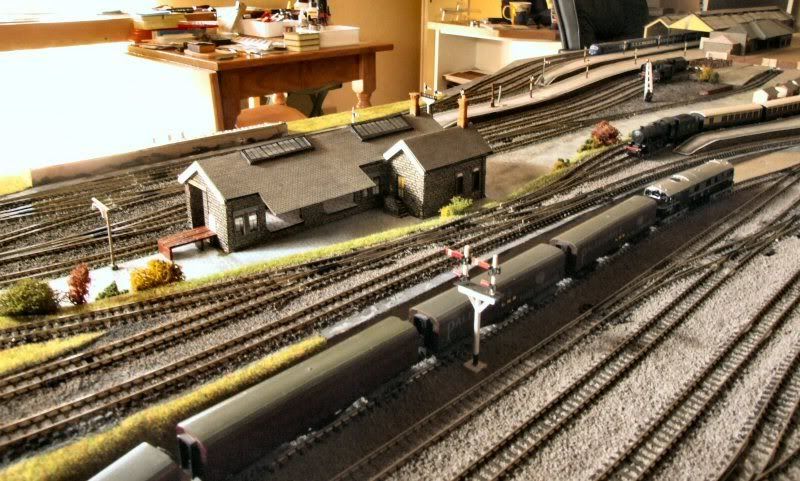 and one of the Goods Yard.
Good night all
DavidM