Hello all. Im beginning a new layout this week. Ive spent many a long hour debating and mulling over the plan and what to purchase for it etc. Finally Ive come up with this plan below which looks fairly interesting to me. I will be putting up some how to`s for those of you like me who are new to this game. Firstly though, I would be grateful if someone like flashbang could take a look at the proposed wiring of the plan to make sure that I have got it right. The layout is going to made with Peco Code75 rail and electrofrog points and will be DCC controlled by a ZTC 505 unit. Also could admin remove the link to "STACAMIE END" as this layout has been dismantled and is no more.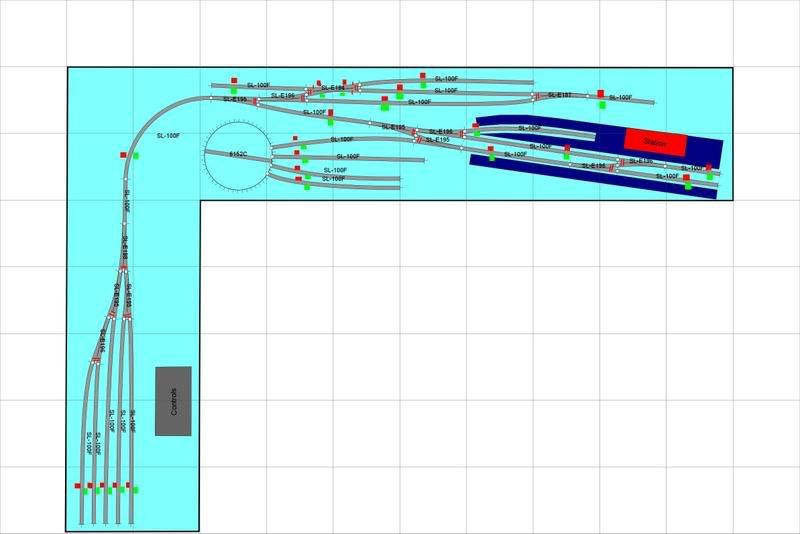 B***GER Just noticed how flamin small this picture comes out, to try and make it easier, all frogs have 2 IRJ`s on them except the diamond which has 8 and seperate feeds. All the red and green squares are power feeds (I know theres a lot but I prefer it that way)
And heres a direct link to the full sized picture,
http://i160.photobucket.com/albums/t166 ... ired-1.jpg
OR NOT!
Blimey, cant believe its so difficult to get a full blown picture, flash and others I hope you can see the irj`s and connections ok.
Thanks all, Chris