This obviously can't be called a layout yet, but I wasn't sure where else to put it (I hope I can be forgiven for starting a thread here now
). I still haven't decided on a plan so there aren't even any baseboards at the moment...
...but I have at least got started, with one very lonely building!
I had a layout when I was a kid, I guess more than 20 years ago, that my grandfather built for me. I never did any building on it, so this is really my first attempt at modelling (other than the odd Airfix kit even longer ago). Seeing my friend Andrew's (known as Grotland here) layout sparked my interest in scratchbuilding.
It's just a small 4mm scale building/ shed thingy (I know next to nothing about railways) based on a photo I found on a website.
I used Wills slate (which I butchered so much I maybe shouldn't have bothered) and brickwork. Everything else is bits of matchstick, balsa, styrene strip, card, etc. In future, I intend to check out what window kits and other bits and pieces are available, especially for brickwork above windows (which I found a bit of a pain to make out of balsa).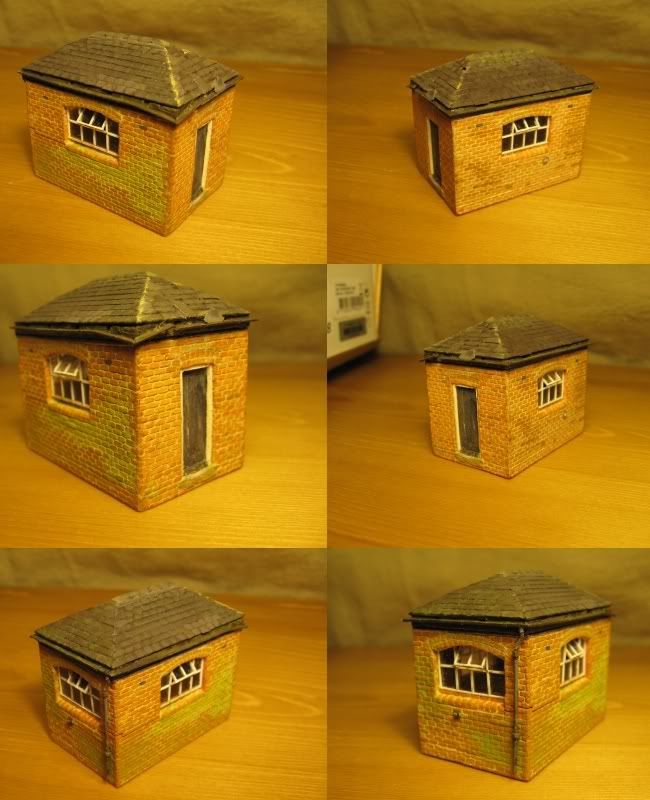 Thanks for looking
Oh, and any crit is welcomed
Ade