hello all!!!
im oak and im 13 years old
i have started work on a layout that i actually like! i have had problems with previous designs, mostly because they dont fit, or were too big for me at the time. but i have redone all woodwork and started trackwork, and even done some electronics! on my new..ish... layout. the plan is a double track main line with a goods yard and goathland station. I have had to cut down abit on goathland, i.e removing two points, the goods shed and the levels being a bit odd, but apart from that it should be like the real thing!
i have 7 locos in all, and as they are all from all sorts of eras i have no specific time for the layout. to date i have the flyingscotsman, Mallard, o-6-0 deans goods, a jinty (i think), one 0-4-0 in gwr green, an 0-6-0 loco (no idea what) and a bachmann 04.
trackwork is code 100, a mixture of set, flexi and semi flexi all hornby, and a few peco points thrown in.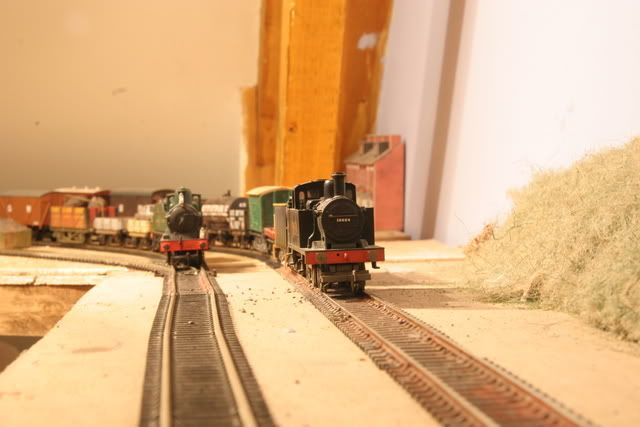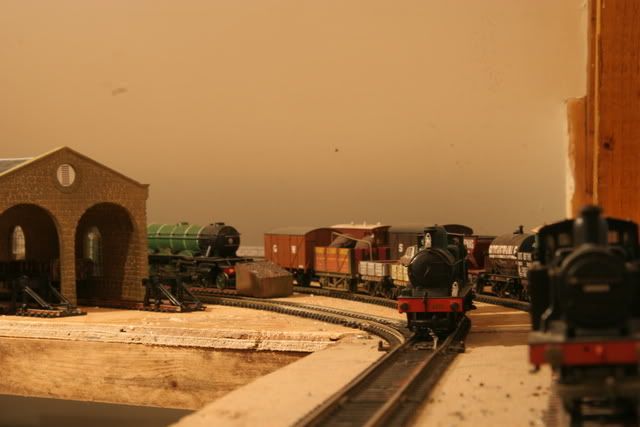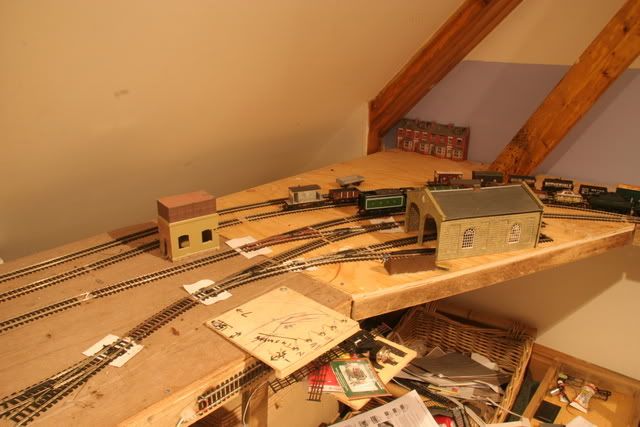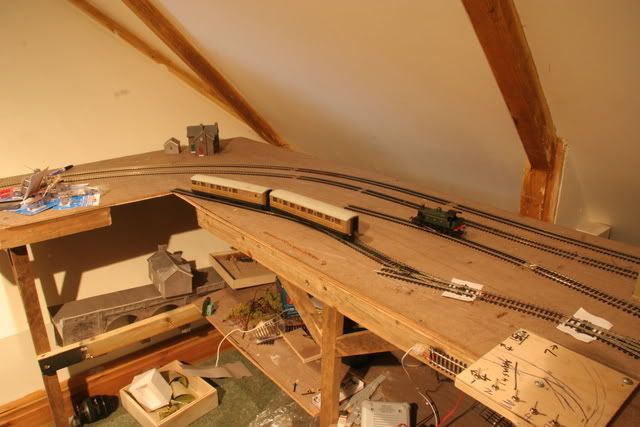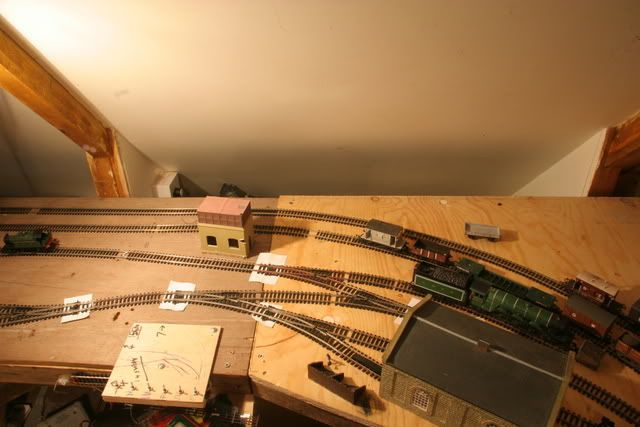 and now goathland!!!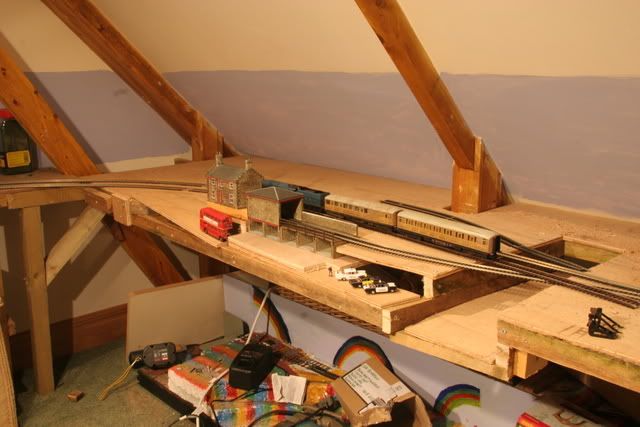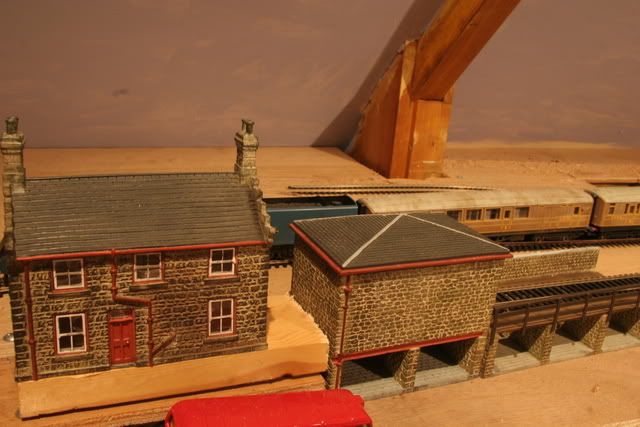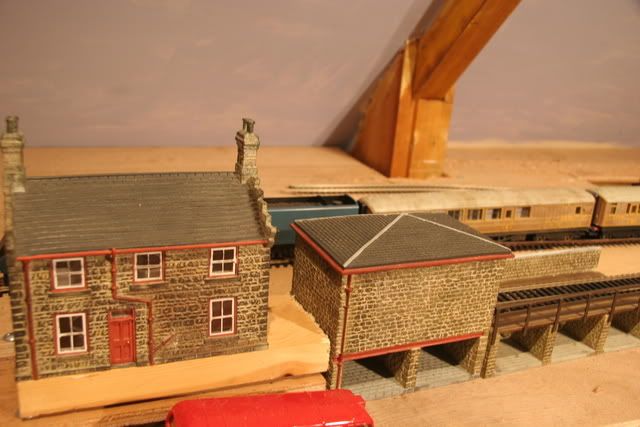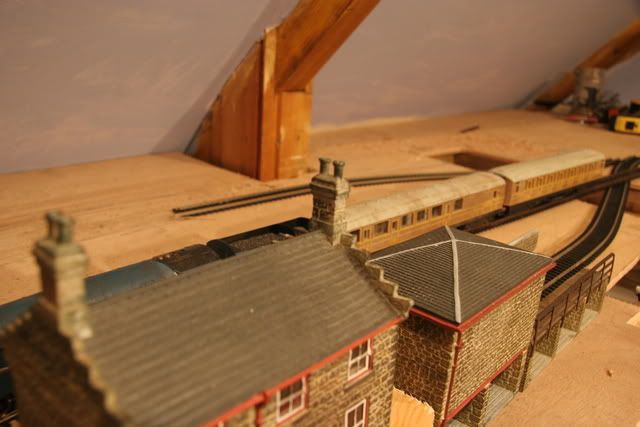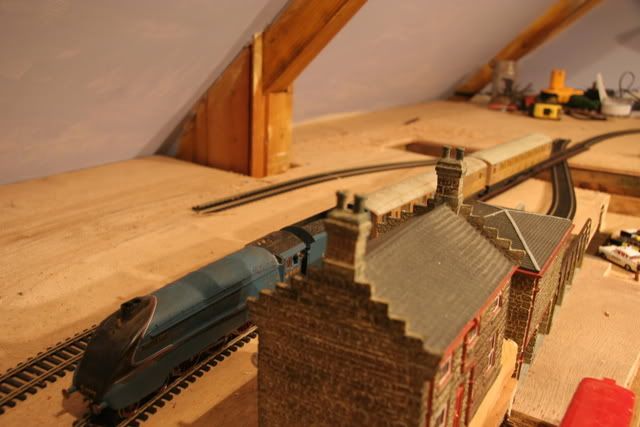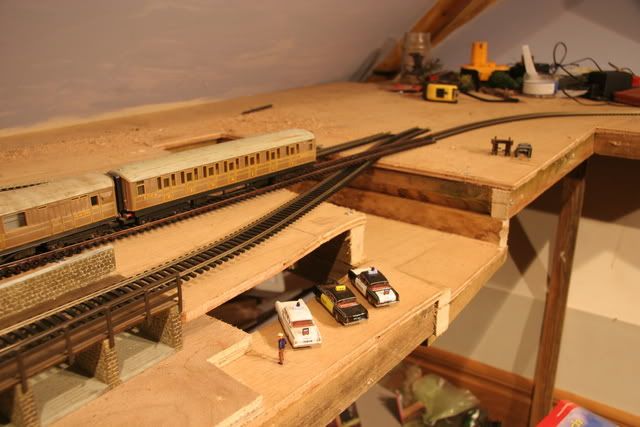 overview