to start off with, no prizes for guessing where the name came from.
ok, this is the start of my 00-9 attempt. i will be using stock from talyllyn and ffestiniog and have opted for a simple track plan, with an added twist.
track plan:
ignoring the part that say's drawn using xtrkcad, the top is an arial track plan and the bottom is a side view showing board structure and the bridge.
Twist - the two red squares linked by black lines is actually a cable car system that i found in the back room of the shop, it is not fully mine yet and i will know for certain on saturday.
Progress so far:
overall view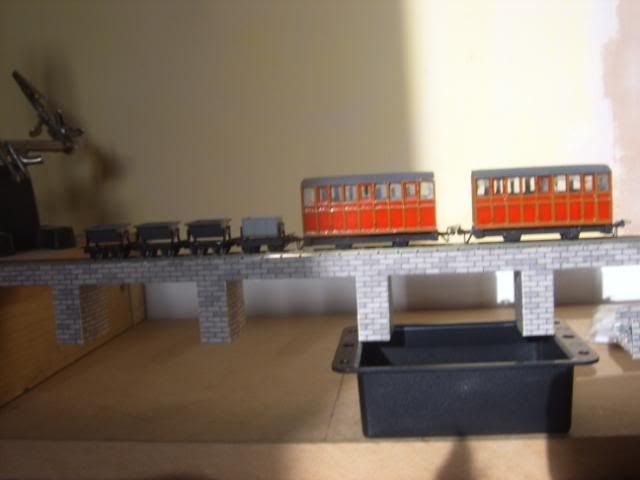 this is my current stock
controller's snug fit
note - the images show a different track plan to the one in the above plan.
so, first impressions anybody