Detail work progresses slowly. The Sumware highways dept. have been busy with white lining and sign posting: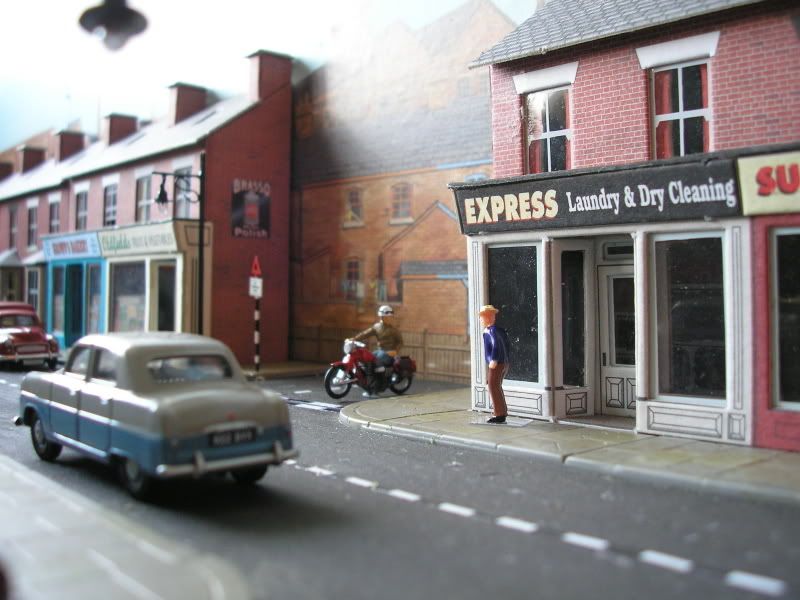 Plus there was a new arrival to the fleet, though it is rather later than the time frame I was aiming for (must have arrived by Tardis

)
The Bachmann Collectors Club limited Class 37/4 "Caerphilly Castle/Castell Caerffili"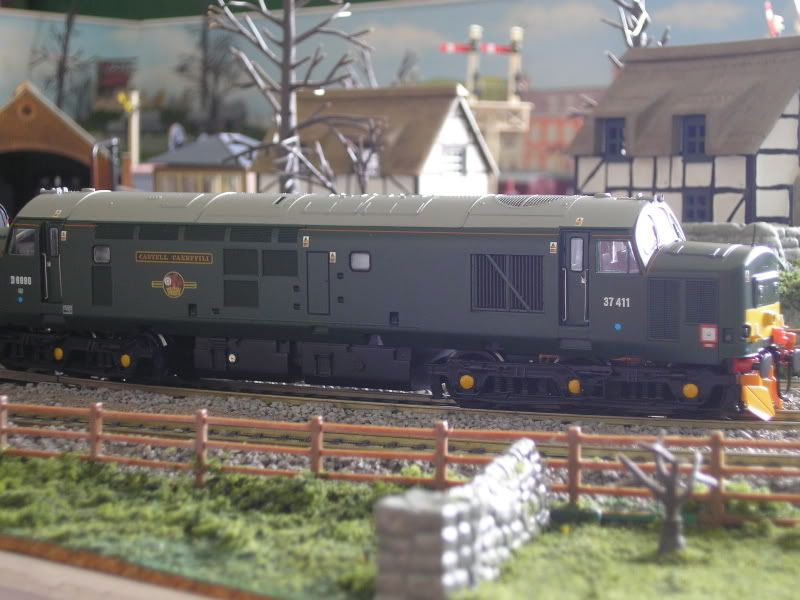 Here's a video showing her in action. Its not exactly Speilberg, it was more of a test of my new video camera and to try some editing.